Video
An exclusive video tour of The Hay, Pebble Beach's new par-3 course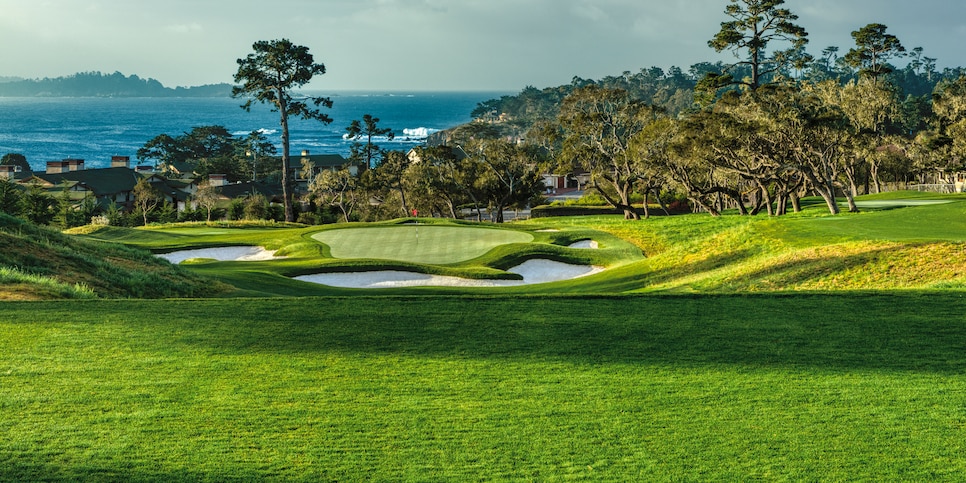 Friday marks a momentuous day for Pebble Beach as its reimagined par-3 course, The Hay, opens after an extensive redesign by Tiger Woods' design team.
The nine-hole short course—which includes an exact replica of the iconic seventh green at Pebble Beach Golf Links—features holes ranging from 47 to 106 yards. Also part of the re-opening is a 20,000-square-foot putting course and a restaurant that will open later in 2021.
"There are a few key ideas that I like to include when we build a short course," Tiger Woods told Golf Digest before his accident. "One of those is being able to use your putter from the tee box. I grew up playing Heartwell, a par-3 course here in Long Beach—and you could tee off with a putter on 17 of the 18 holes. ... It makes it a lot less intimidating."
Golf Digest's Hally Leadbetter got to tour the property with John Sawin, VP and Director of Golf of Pebble Beach Company before the course opened—enjoy this exclusive, behind-the-scenes tour (above) of one of the most-anticipated course openings in 2021.