LPGA Tour
Paula Creamer announces arrival of baby girl, Hilton Rose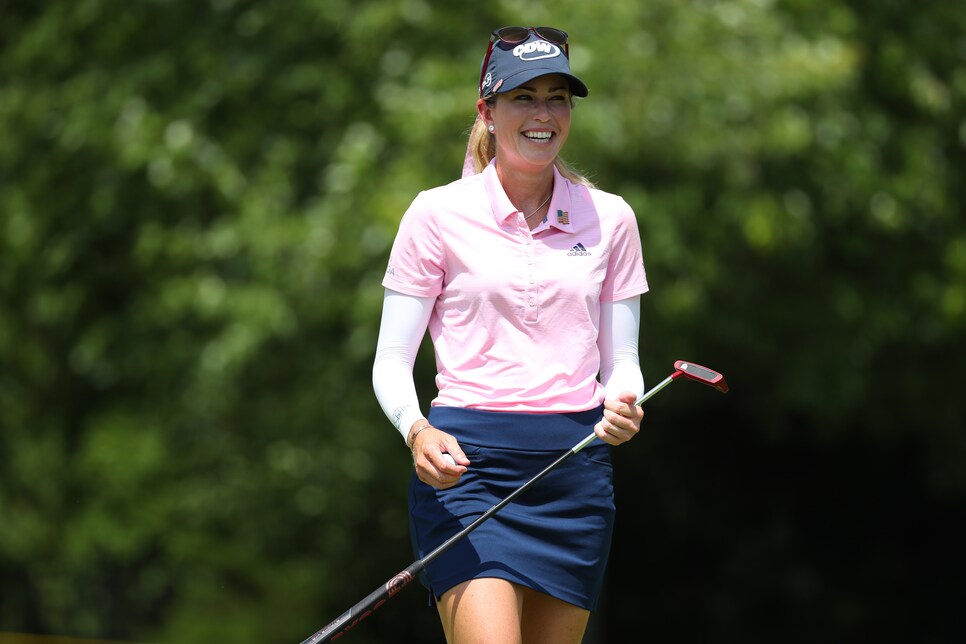 Paula Creamer's 2022 is off to an exciting start. The 2010 U.S. Women's Open champion and her fiancé, Shane Kennedy, welcomed their first child, Hilton Rose, on January 7th.
The 35-year-old posted a photo of Hilton on Instagram to announce her arrival, and quickly received a flurry of congratulations from fellow tour players.
Creamer, who's won 10 times on the LPGA Tour, played in LPGA events until the end of July. Last year was the first time she'd competed since 2019; she took a year and a half off to recover from wrist surgery.
She was still posting swing videos to Instagram five weeks before she gave birth. At the last LPGA event she played, the Amundi Evian Championship, she told the press she plans on returning to the tour after maternity leave.
For now, though, Creamer and Kennedy are settling into their new roles as parents.
"You are the best gift ever," Creamer wrote on Instagram. "Your daddy and I are so blessed."