News
Paul Lawrie is calling it a career on the European Tour after eight wins and 620 starts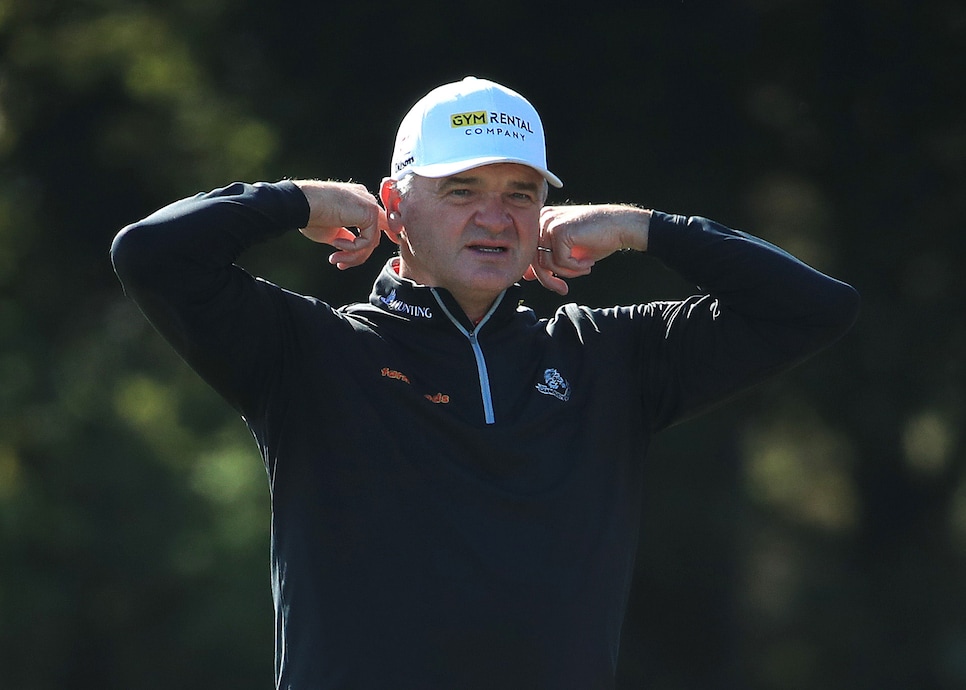 Paul Lawrie practices ahead of this week's Aberdeen Standard Investments Scottish Open, which he announced will be his last regular-season start on the European Tour.
Andrew Redington
NORTH BERWICK, Scotland — Paul Lawrie has done just about everything you can do on the European Tour. Eight wins, 67 top-10 finishes, 396 cuts made, €12,718,724 earned, two-time Ryder Cup player. The Scot even had a tournament named after him for three years, 2015-'17. And now the 1999 Open champion is calling it a career on the Old World Circuit. At 51, this week's Scottish Open will be Lawrie's 620th appearance and last in a regular-season event.
There will be some senior golf in his future (Lawrie currently holds the Scottish Senior Open title), and he will likely play "a few more times" in the Open before his exemption runs out in nine years. But regular tour golf is soon to be in his rearview mirror.
Speaking after an opening-round 73 at The Renaissance Club, Lawrie was both philosophical and, unusually for him, openly emotional about the end of his 28-year run on a European Tour he first joined in 1992. There was some modesty thrown in too: "I've not been a great player; I've been decent and that's all you can ask for." But there was no doubt in his mind about going. In his last 30 starts he has made the cut only 10 times.
"There were a few factors in my decision," he said. "The main one is that I don't feel I can compete week-in and week-out at this level anymore. My back is not good. I've got a herniated disc and really struggle to practice. I struggle to play more than a couple days in a row. So traveling is an issue; I just can't do it. More to the point, I don't really enjoy it anymore. And probably most importantly, I'm really busy off the course. I'm enjoying doing that stuff more than I am actually playing at this level."
Indeed, Lawrie has a lot going on. His eponymous junior foundation, one that has seen golf introduced to thousands of youngsters in the northeast of Scotland over the last 19 years, continues to go from strength to strength. He is also the driving force behind the Tartan Pro Tour that is open to both men and women professionals. The Paul Lawrie Golf Centre just outside his native Aberdeen is home to a thriving driving range and challenging nine-hole course that annually hosts the Scottish Par-3 Championship. Then there is the 5Star Sports Agency, of which he is head. Clients include Lawrie's son Craig (his caddie this week), European Tour player David Law and Challenge Tour player Craig Howie.
Lawrie did spare a few minutes for some nostalgia though. He turned pro at 16 as a 5-handicapper. As he was quick to concede, the thought of playing even one European Tour event seemed unlikely to him, never mind the 620 (eighth on the all-time list) he has accumulated. His brace of Ryder Cup appearances are clearly fond memories. Lawrie won both of his singles matches against Jeff Maggert (1999) and Brandt Snedeker (2012) and famously partnered with Colin Montgomerie in both four-balls and foursomes during the infamous "Battle of Brookline" in 1999. His Open victory at Carnoustie in the wake of the Jean Van de Velde implosion is another obvious stand-out. But it was clear he had no regrets about finishing.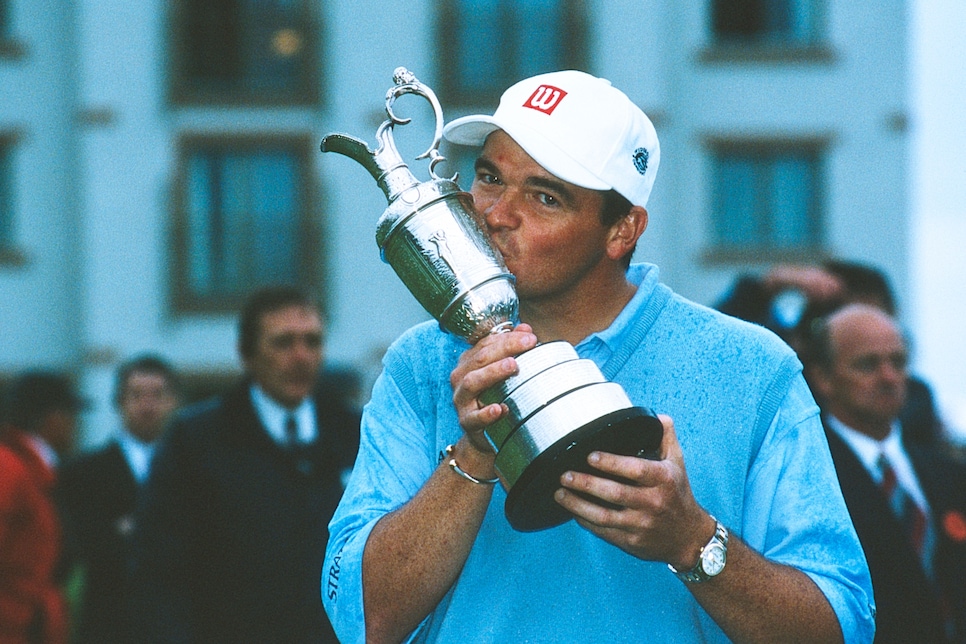 Paul Lawrie kisses the claret jug after his astonishing victory at the 1999 Open Championship.
R&A Championships
"I'm almost pleased that I'm 51 and not 21, to be honest," he said. "I would love to be young again taking advantage of the technology and the physios and all the things out there these days. Technology has been unbelievable. The driver heads have gotten bigger and bigger and easier to hit and harder to shape. The ball just goes miles. I hit it the same distance now as I did when I was in my early 20s. My body is in bits and I'm still hitting it the same distance."
"I've had a great time. I've enjoyed it. But it's time to go."