News
Paul Goydos defeats Gene Sauers in playoff to win 3M Championship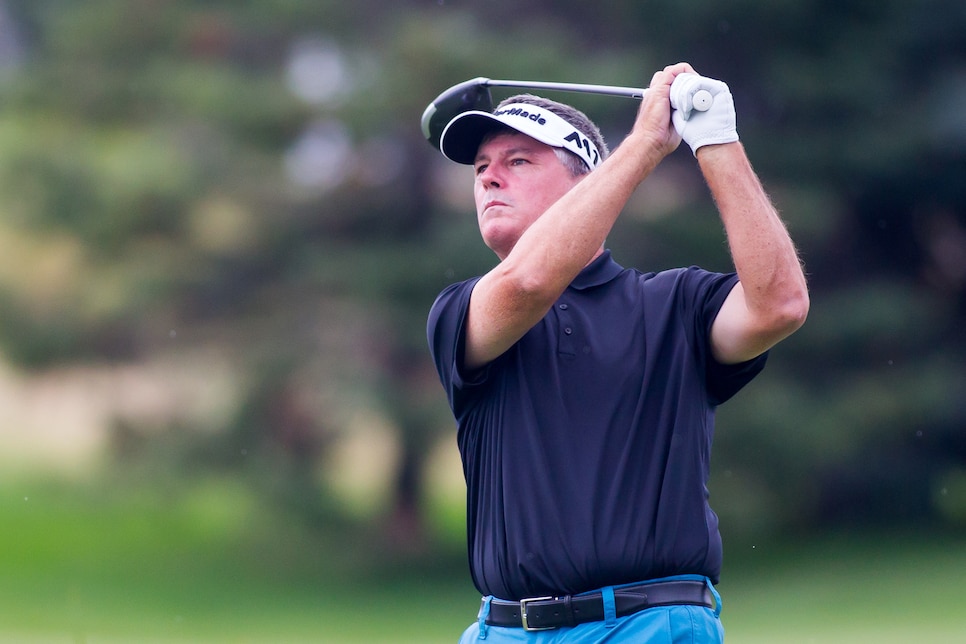 It was a victory that began to take shape on Saturday for Paul Goydos, who had the low score on the lowest scoring day in PGA Tour Champions history, a 12-under par 60. Anything more than that and he likely wouldn't have been the last man standing on Sunday.
Goydos' tap-in birdie on the first playoff hole, the par-5 18th at TPC Twin Cities in Blaine, Minn., on Sunday gave him a victory over Gene Sauers in the 3M Championship. It was Goydos' first victory of the year and fifth of his senior career.
"I putted well the last 45 holes," Goydos said. "I putted as well as I probably could. Today I hit some squirrelly shots, but hung in there and hung in there and hung in there."
In Saturday's round, Goydos made 10 birdies and an eagle, helping bring down the scoring average for the day to a PGA Tour Champions' record 67.833. He played the final two rounds without making a bogey and closed with a six-under par 66 in the final round to finish at 20-under par 196.
Sauers, with whom Goydos was tied (along with Kenny Perry) at the outset of the final round, also shot a 66 to finish at 20 under. Both Goydos and Sauers birdied the 18th in regulation, the latter by holing a seven-foot putt to send it to overtime.
On the playoff hole, Sauers hit his second shot thin and the ball landed a few feet short of the green and in the pond fronting the green.
Goydos followed with an iron shot that cleared the pond by only a few feet and then two-putted for birdie to win.