The Loop
Pat Perez is going to win the Grand Slam in 2018, according to Pat Perez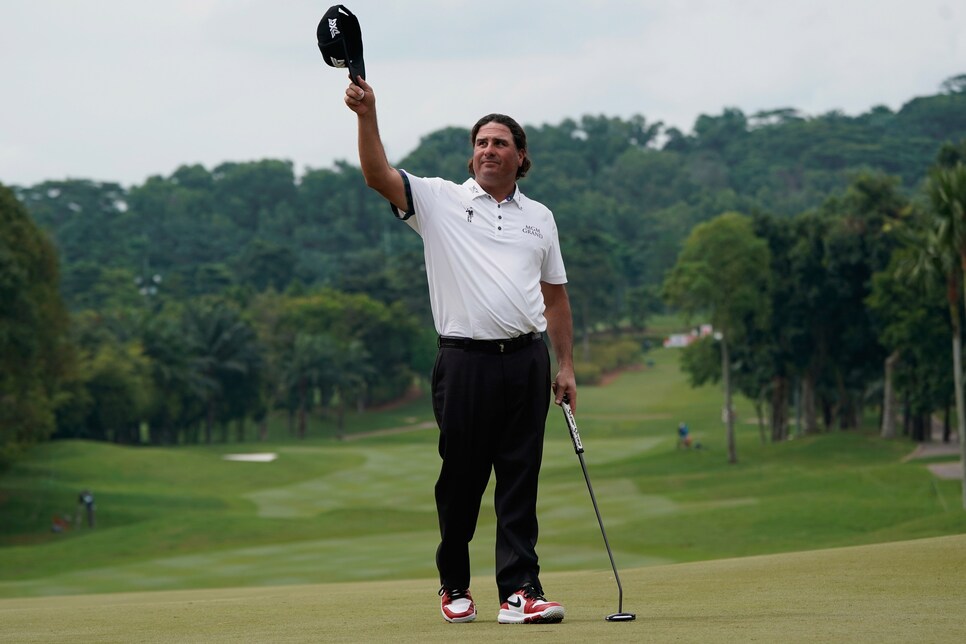 Stanley Chou/Getty Images
Pat Perez has enjoyed a marvelous late-career rejuvenation the last two seasons. After finding the winner's circle just once in his first 378 career starts, Perez has logged two victories in his last 28 appearances. Given Perez will turn 42 this March, his play has been proof that, while golf's ranks may be dominated by youth, it's still a game for all ages.
In that same breath, Perez is not exactly a transcendent talent, with only one career top-10 finish at a major championship. That hasn't stopped him, however, from making a particularly bold prediction about himself for 2018: he's going to win the Grand Slam.
At least give Perez credit for consistency. Looking at you, Brian Katrek. Picking Tiger for every category except the FedEx Cup? Come on, man.