Swing Sequences
Swing Sequence: Arnold Palmer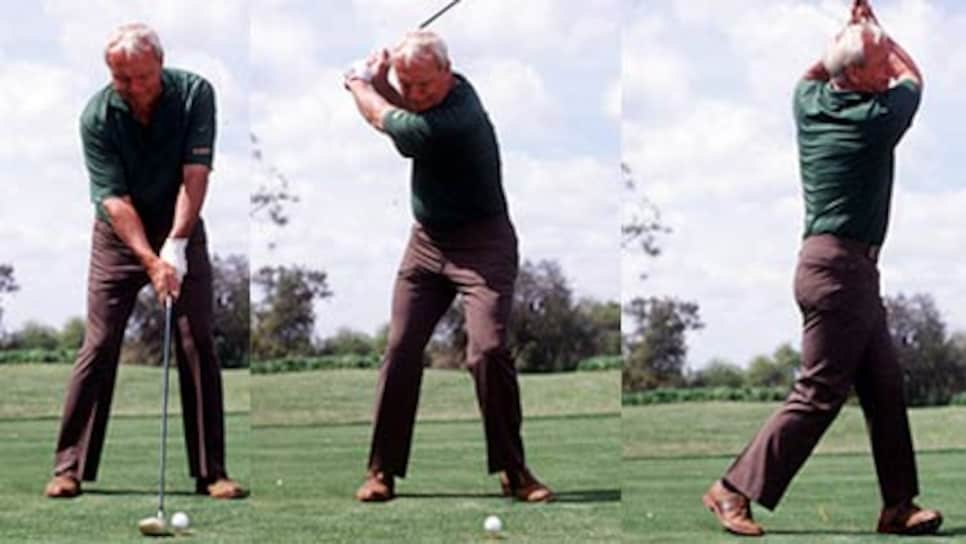 This article originally appeared in Golf Digest's 1996 Special Edition: Lessons from Golf's Greatest Swings.
Arnold Palmer's achievements in golf are many. He recruited an army of fans to the game and popularized it as never before. He paved the way for today's tour millionaires, whose bank accounts have benefited immensely from corporate sponsorship and endorsements. By doing nothing more than turning 50, he brought incredible success and growth to the senior tour, in much the same way he did the regular tour. Outside the golf world, his Q-rating is one of the highest of any celebrity.
On the course, Palmer gave legitimacy to the bomber. In the years before Palmer became the King, golf was dominated by such stylists as Ben Hogan, Sam Snead and Byron Nelson, whose games were smooth, refined and precise. Palmer changed all that. His hard-hitting, hitch-up-your-pants, in-your-face golf ushered in the modern game and all it represented: power.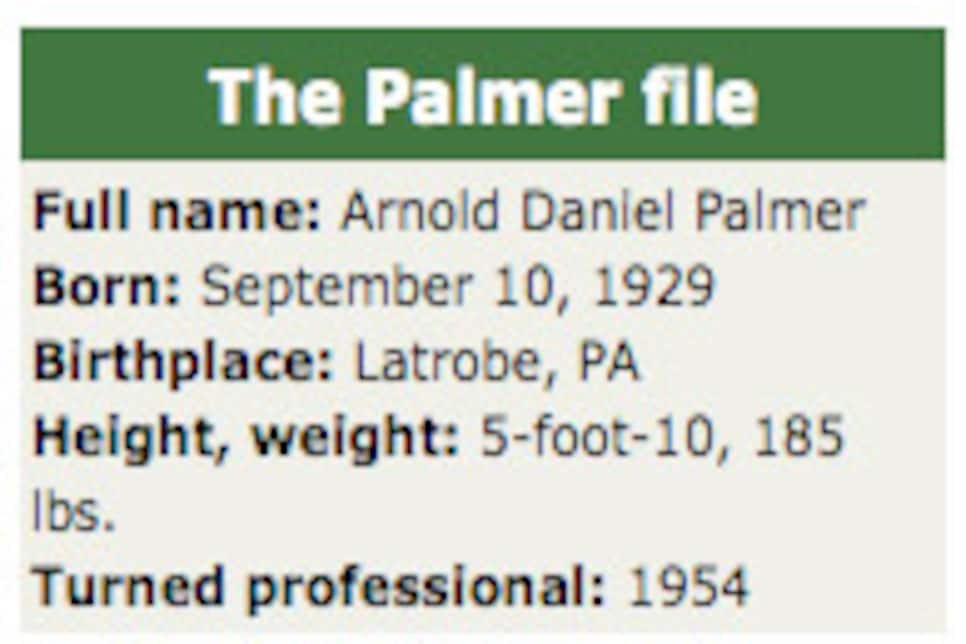 Palmer's swing and game provided high drama, both glorious and tragic. The high point -- Palmer's defining moment -- was a single shot to begin the final round of the 1960 U.S. Open at Cherry Hills. Standing on the first tee, he let loose a blast that finally came to rest on the green -- 346 yards away. The drive ignited a final-round 65 and a seven-shot comeback victory that galvanized his already considerable popularity.
The low, undoubtedly, was the 1966 U.S. Open at Olympic, where Palmer lost a seven-shot lead over the last nine holes to fall into a tie with Billy Casper. After leading the subsequent 18-hole playoff at the turn, Palmer lost the lead yet again, and along with it, the title.
Better than anything else, those two incidents personify the man whose aggressive play, heroic presence and infinite charisma changed the face of golf.
Palmer's swing was -- and is -- far from pretty. His finish, a pretzel-like aftermath of released energy, will never win any prizes for aesthetics or grace. Having been taught by his father to hit the ball as far as he could.
Palmer was probably one of the finest drivers ever. His hard swing and go-for-broke mentality was perfect for hitting the long ball. "He's a charger, in everything he does, and this reflects itself in his very fast, all-out swing," Gary Player once said.
Despite taking a ferocious cut, Palmer was able to maintain control of his motion. A big reason was that he kept his head so steady throughout the swing. Jack Nicklaus, in studying the Palmer method, said, "You'll rarely see a golfer who turns better with less hint of sway either going back or coming through."
And Palmer has always hit his woods much better than his irons. "There is no question that my iron play has been a real detriment to my golf," he once conceded. But what truly made Palmer great was his short game. Once again, Nicklaus provided his expert analysis, saying, "Arnie at his best was the greatest chipper and putter I've ever seen."
Today, a look at Palmer's swing shows that it's not what it used to be.
Peter Kostis sees several points Palmer could fix, beginning with the setup: "At address, Arnold is favoring his left side much more than he used to; he's not setting up behind the ball as much as he should. In addition, he is bent over the ball too much."
When things go wrong, Kostis believes, a large part of the reason can be found in the address position. "The vast majority of the time, what you do in your swing is the result of what you've done with your setup," he says. Palmer's faulty setup leads to a poor turn that's restricted and a swing plane that's flatter than would be acceptable.
Also, Palmer's head movement -- formerly an asset due to its stability -- is now a liability. "During the swing, Arnold's head starts left, moves right, then slides back left again and then falls back right again," Kostis explains. "If you're not steady, it's difficult to consistently hit the ball solidly."
At the age of 66, Palmer's competitive career is drawing to a close. He already has bid tearful farewells to the U.S. Open and the British Open. But long after he has finished playing, Arnold Palmer will be remembered -- not for his swing, but for his contributions to golf.