The Loop
Paige Spiranac makes 2018 Maxim Hot 100 List, gets placed in same category as Kim Kardashian and Melania Trump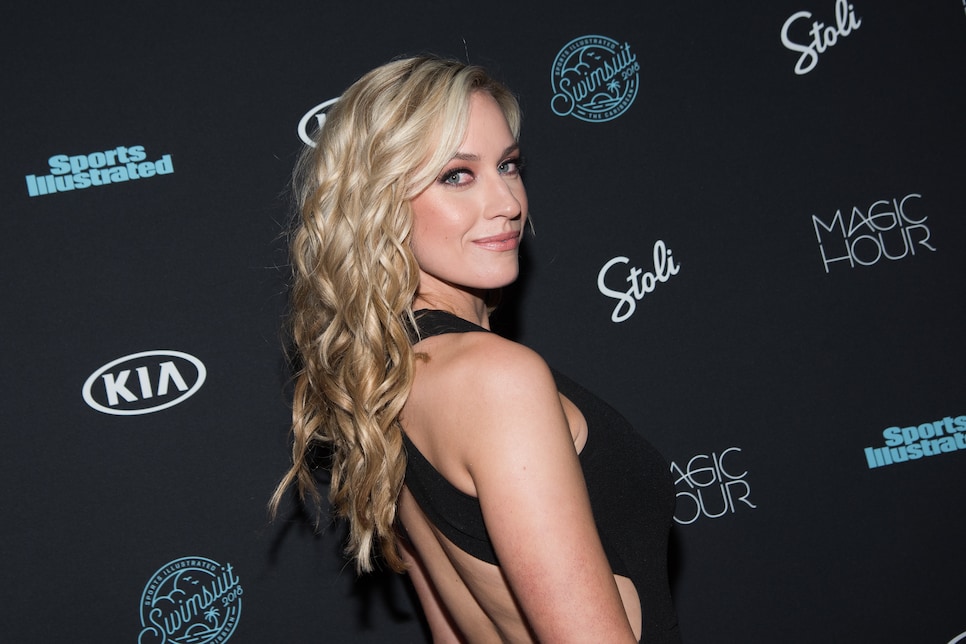 The last time we heard from Paige Spiranac, the social media star was gracing the pages of Sports Illustrated's Swimsuit edition, cobra stretching her way into the hearts of subscribers everywhere. Last week, she may have earned an even more coveted spot in the magazine industry, as she was selected to be on the Maxim Hot 100 List.
Admittedly, I have no clue if that's true, but it sounds like a pretty big deal. It really sounds like a big deal when you see how the list is broken down into categories, and which women are in each one. Paige was placed in the "Power Players" category, one that features women that "aren't just entertaining us, they're power players in business and government, pro sports and even newly-crowned royalty." Spiranac was one of eight in this group that included both Melania and Ivanka Trump, Kim Kardashian, and the newly married Meghan Markle, who now goes by the Duchess of Sussex apparently.
However you feel about any of those names mentioned (I hear Twitter is a great place to vent about these feelings, you should go do it, because people definitely want to hear what you have to say), including Paige, there is no doubt that is some elite company to be in. The category also includes pro tennis star and former fiancee of Rory McIlroy, Caroline Wozniacki, attorney and activist Amal Clooney, wife of George Clooney and 2018 Olympic gold medalist ski racer Mikaela Shiffrin. Good for Paige, who has moved on from trick shots to short game tips, at least judging off this latest post:
She also got to hang with Tiger at Tiger Jam in Vegas last month:
Not a bad year for Spiranac so far.