The Loop
Our youngest reporter ever probes Tiger, Rory, Rickie and more
Who would bring an 11-year-old golf fanboy to the 2015 PGA Championship, wrap an all-access badge around his neck and hand him a microphone?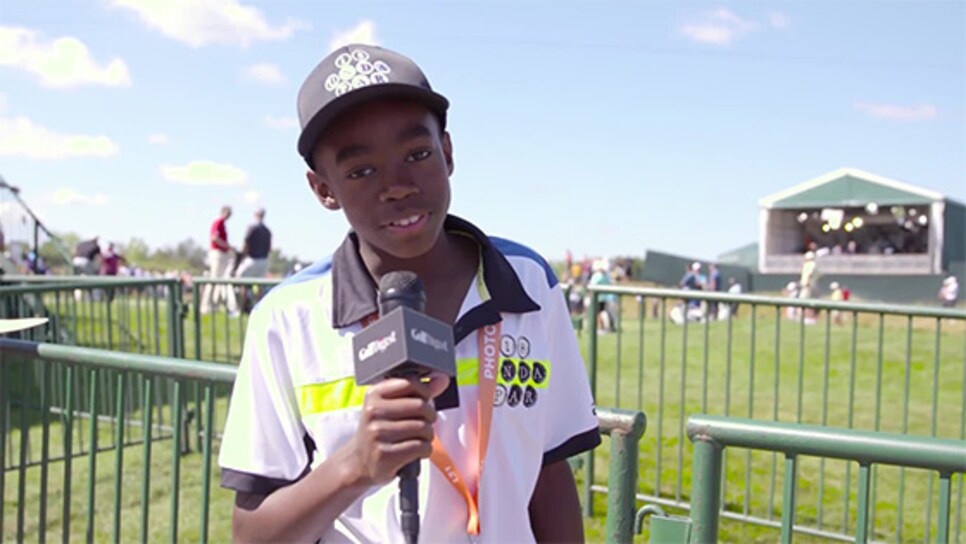 Matty Du Plessis is on his maiden assignment for Golf Digest at Whistling Straits
Matty Du Plessis (pronounced du - PLUS - see) represents a new generation in golf. Born in Capetown, South Africa and living in White River Junction, Vt., Matty is a single-digit handicapper and a scratch rapper. You'll find his videos at "MD 18undapar" on YouTube.
This week he attended his first professional golf tournament, joining his friends from Golf Digest for a few days at Whistling Straits with the great cooperation from the PGA of America.
"The access I've had here has been a real privilege," says Matty. "A privilege I've worked really hard for, but it has been amazing."
Our tween reporter was met with good humor and the occasional raised eyebrow from the biggest names in the game.
"You're starting 'em young now, huh?" joked Butch Harmon, after doing an interview with Matty behind the practice range Wednesday.
"Brilliant," said Ernie Els. "Really cool idea to have him here."
Matty loves golf as much as any player in the field this week, and he wanted to know why so many of his heroes love the game like him.
"Why I love this game?" said Tiger Woods. "One, I love to compete. But if I look back on my childhood, my dad kept the game fun. We had so much fun practicing and competing against one another. It was just fun to go out with my dad and play the game of golf."
Why do you love golf? Matty wonders.
__ Check out his Golf Digest videos in the coming days, and maybe you'll be inspired to give him your own reasons why. __