The Loop
Our 12 favorite U.S. Open merchandise items
Take just one step into the merchandise center and you'll know you're in Wisconsin. Cheeseheads, cow fixtures and shamrocks abound, adding plenty of local flavor to an otherwise straightforward shopping center. Our favorite items represent a mix of things you can purchase only on site, along with pieces you can also buy online. Prices on site, which I list below, are lower than prices online. So if you know someone who's at the U.S. Open, ask them to do you a solid and buy you one of these eye-catching items.
1. Seamus bottle opener ($90) It's a one-of-a-kind item that you can buy only at the U.S. Open merch tent. So if you know someone who's at Erin Hills, close your eyes and slip them a $100 bill. In five years, when you're poppin' bottles in style, you'll appreciate this bottle opener more than the cash.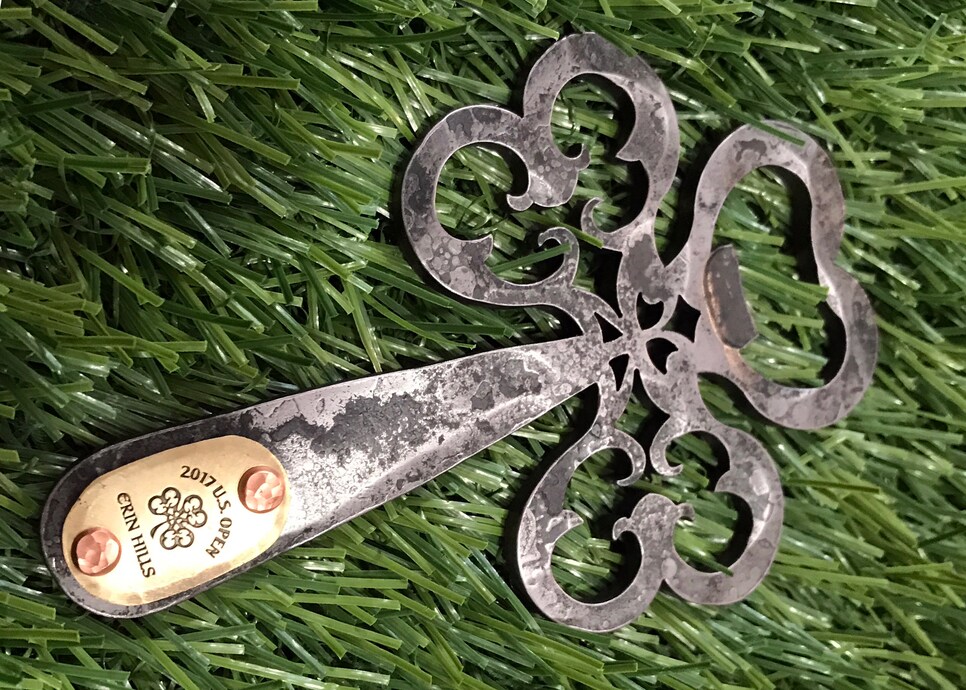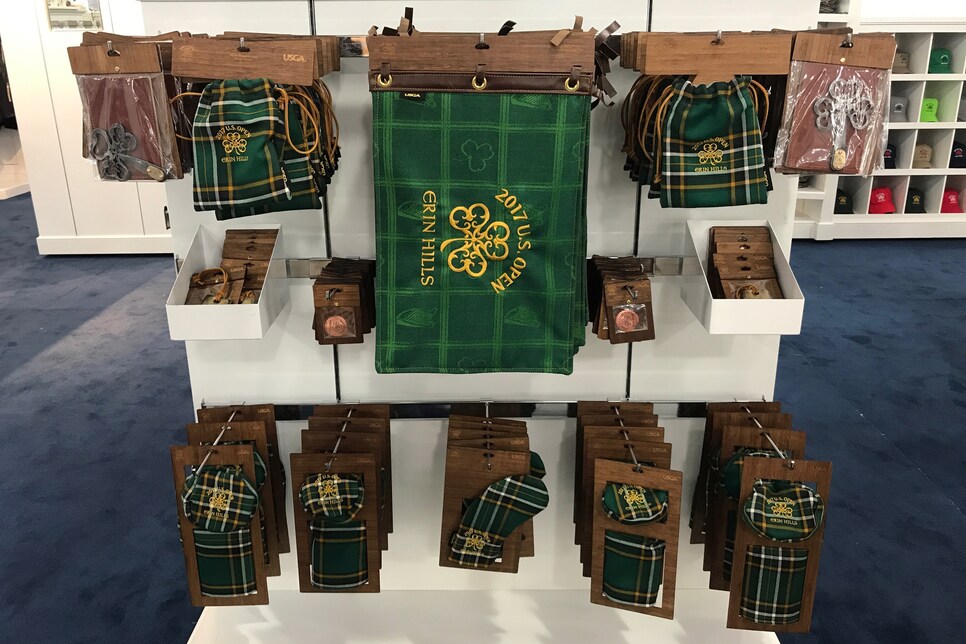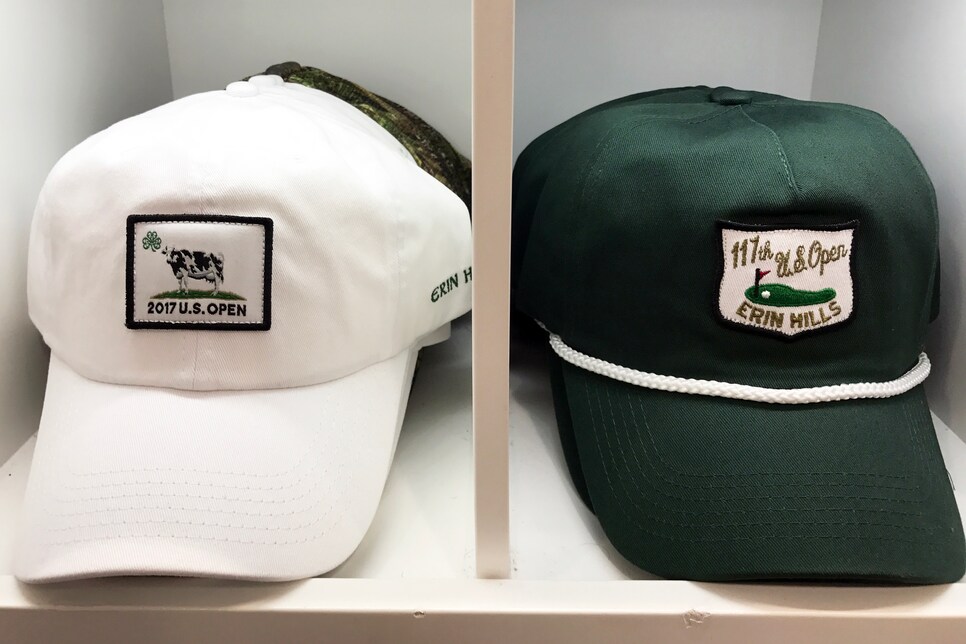 3. Polo Golf and RLX Golf polos and layering pieces ($50-180) Polo Ralph Lauren, the official outfitter of the U.S. Open Championship, is selling some of the most impressive pieces of apparel this week. Offering everything from classic polo designs to sporty outerwear items, you'll find something you love.
4. Jean Wells pottery cups ($40-48) Contemporary stoneware from a local studio (Jean's Clay Studio) that you can buy only at Erin Hills. These cups are each handmade on a pottery wheel, and their heft and slightly rustic design clearly proves that each item is a one-of-a-kind.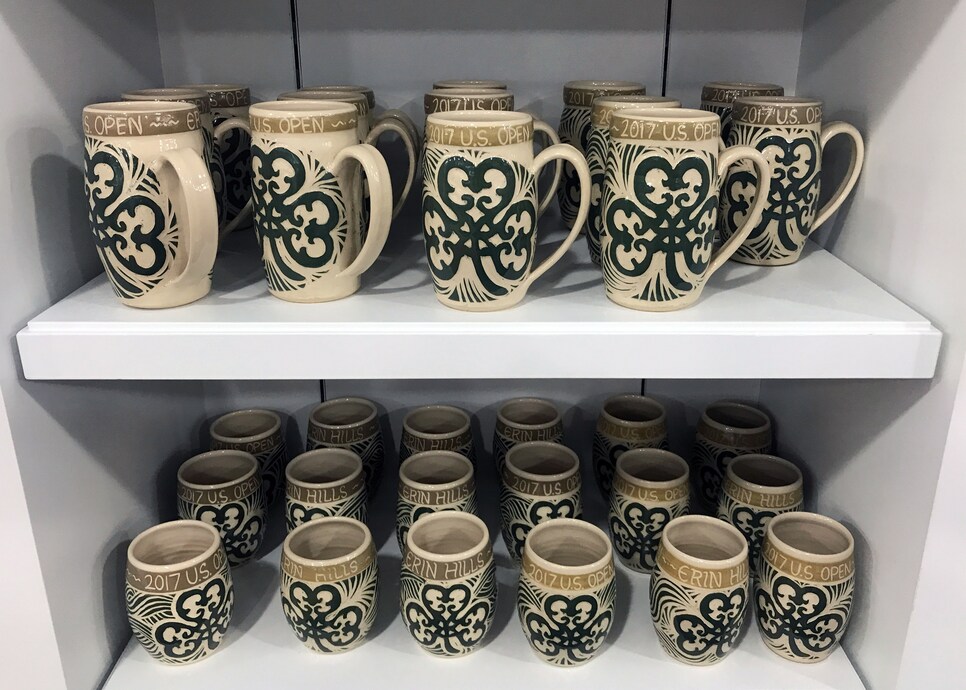 5. 64-ounce growler ($85) Because beer and Wisconsin are synonymous, of course.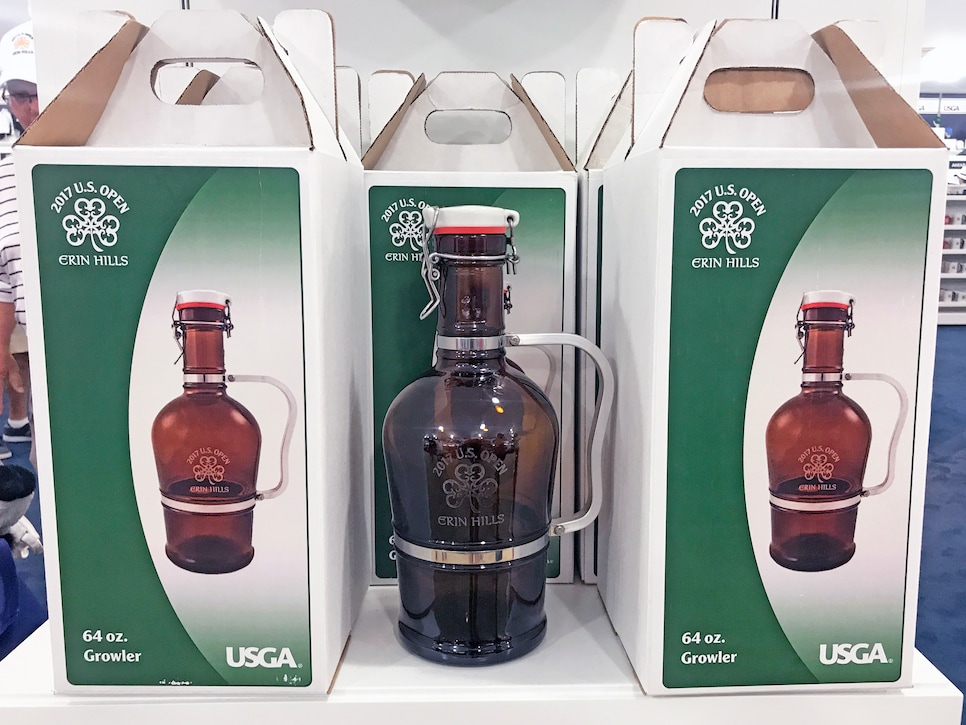 6. Women's Polo Golf color block print jacket ($145) This item is already selling out, well before the Championship has even begun.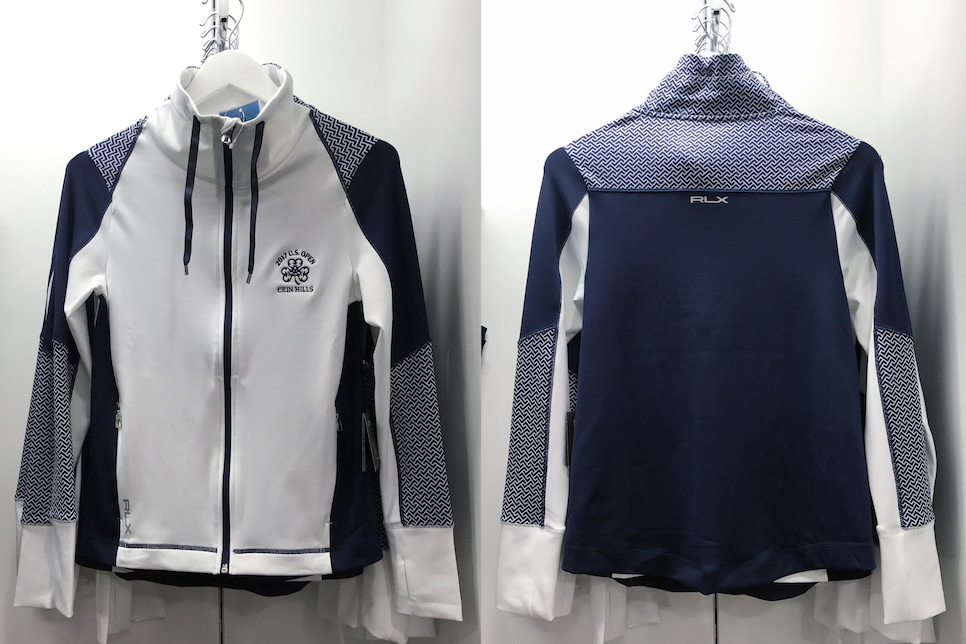 7. Erin Hills coasters ($49 for a set of four) They're a perfect gift for that colleague of yours who won't stop talking about golf.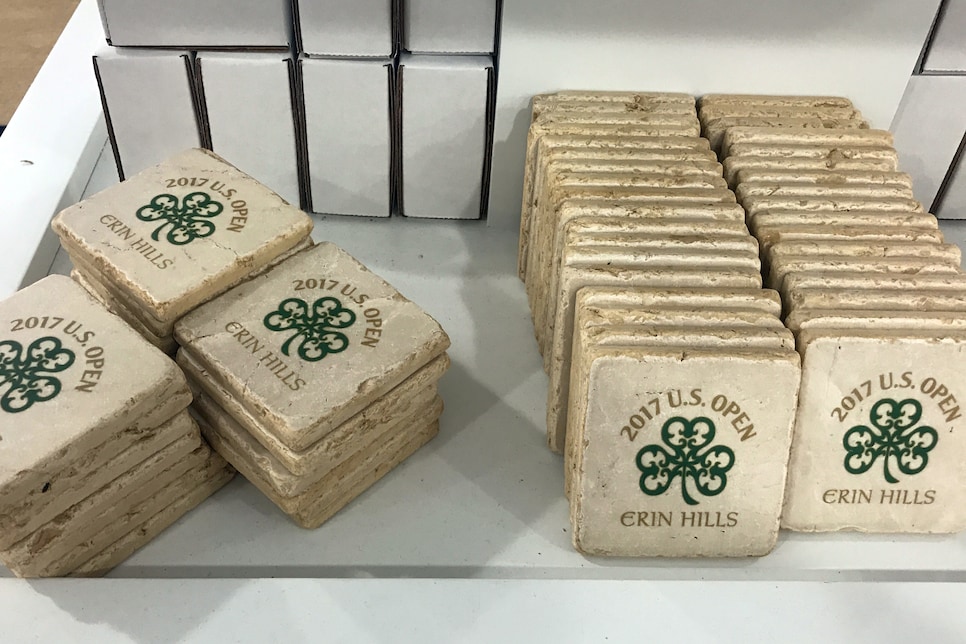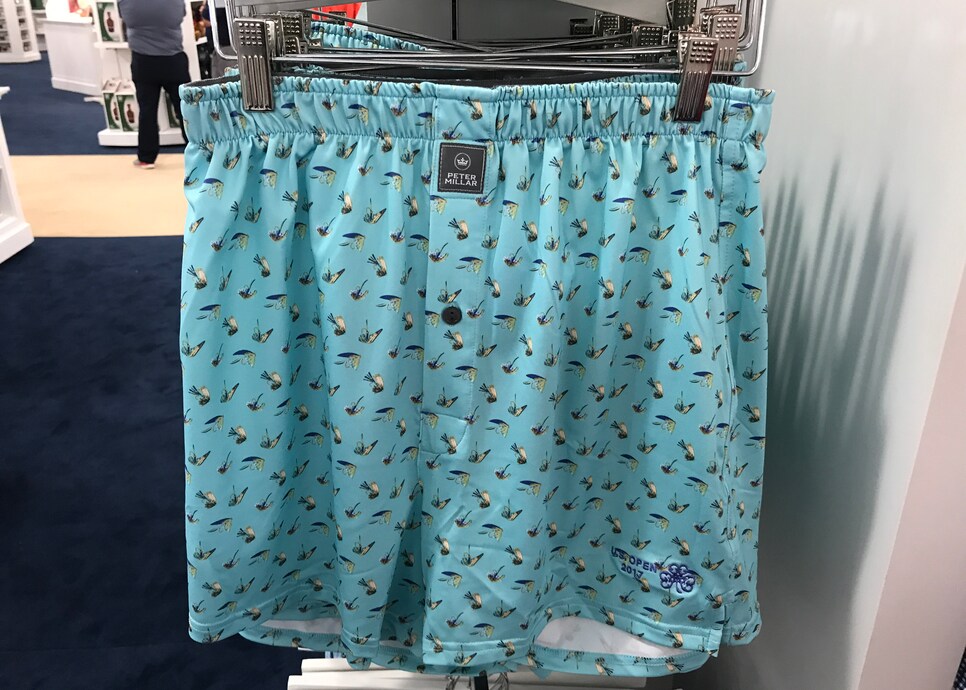 9. Old-school tee shirts ($35-40) There's a healthy array of vintage tees that feature Erin Hills' ornate logo. Some of these tees have smaller logos (which I prefer) and others feature larger blocks of text. Either way, they're soft and you'd probably end up wearing it more often than any polo you own.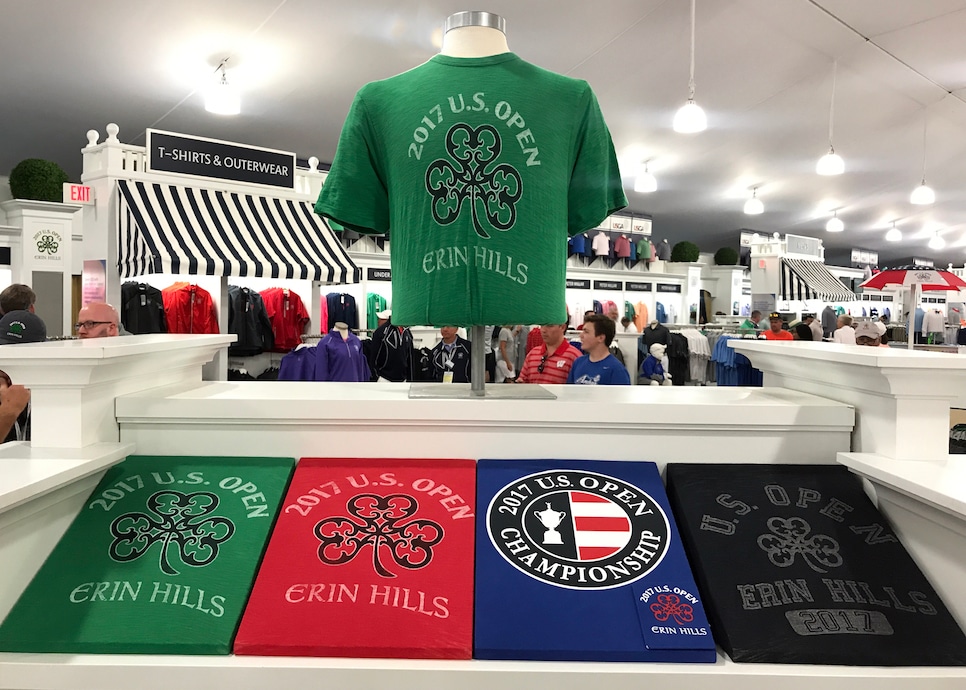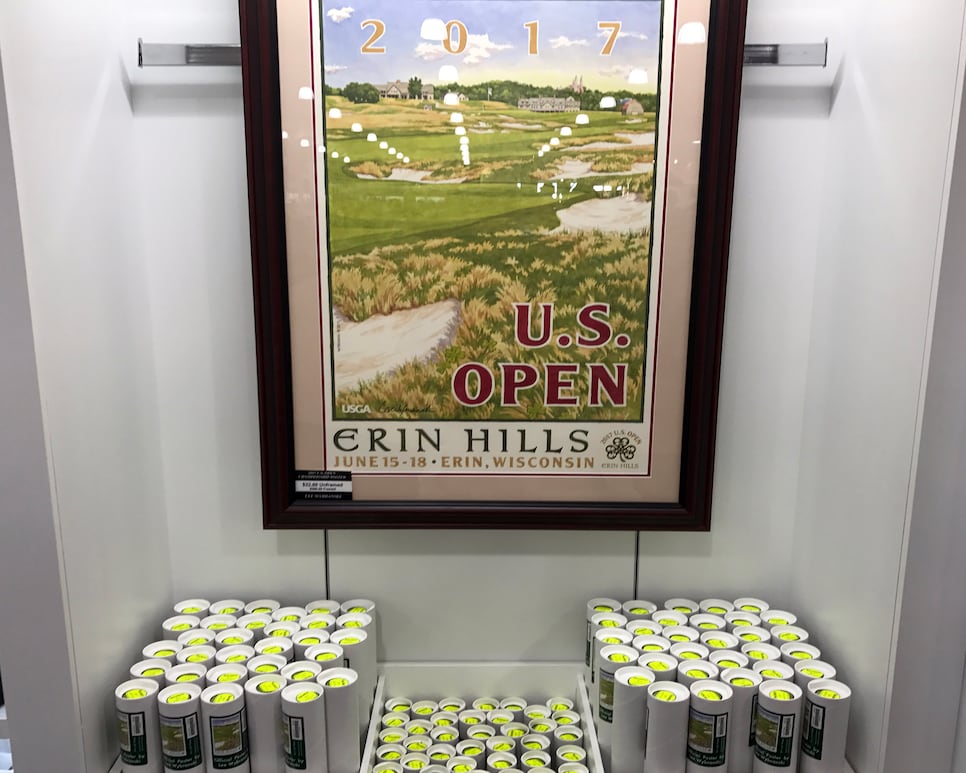 11. Kids polos by RLX Golf and Polo Golf ($42) Because you can buy these exact polos in your size and you dress just like your son next time you tee it up with him.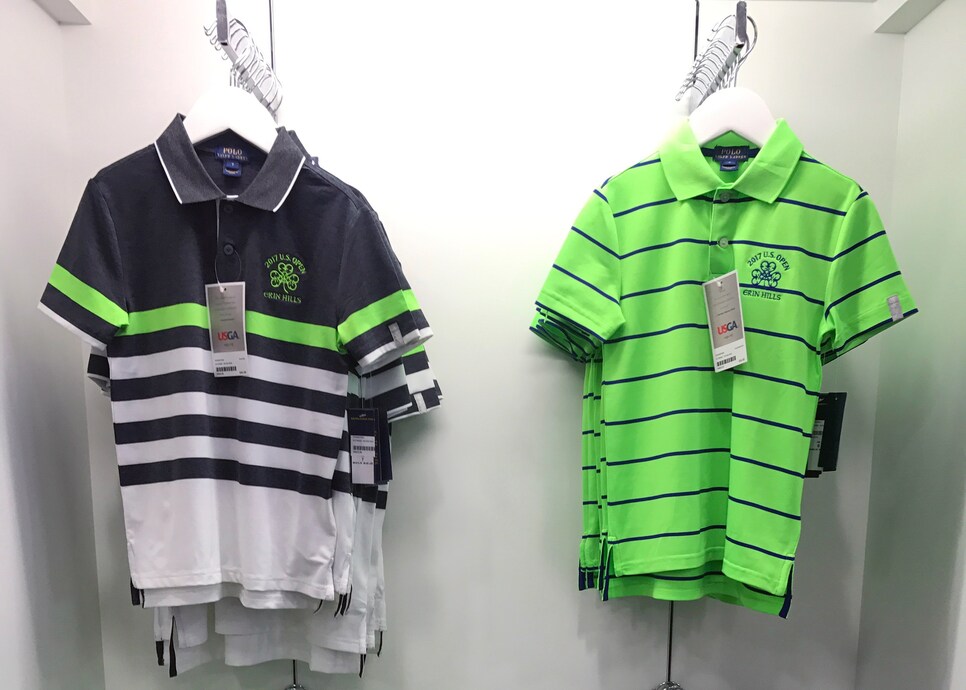 12. Signs by the Sea accessories ($52-95) Signs by the Sea has become a permanent fixture at merchandise tents from major to major, and for good reason. The company always comes up with clever, beautiful ways of celebrating the major at hand, and the items it offers are perfect ways to bring golf into your home without being obnoxious about it.