The Loop
Original Olympic golf medal found at bottom of bookcase in Ohio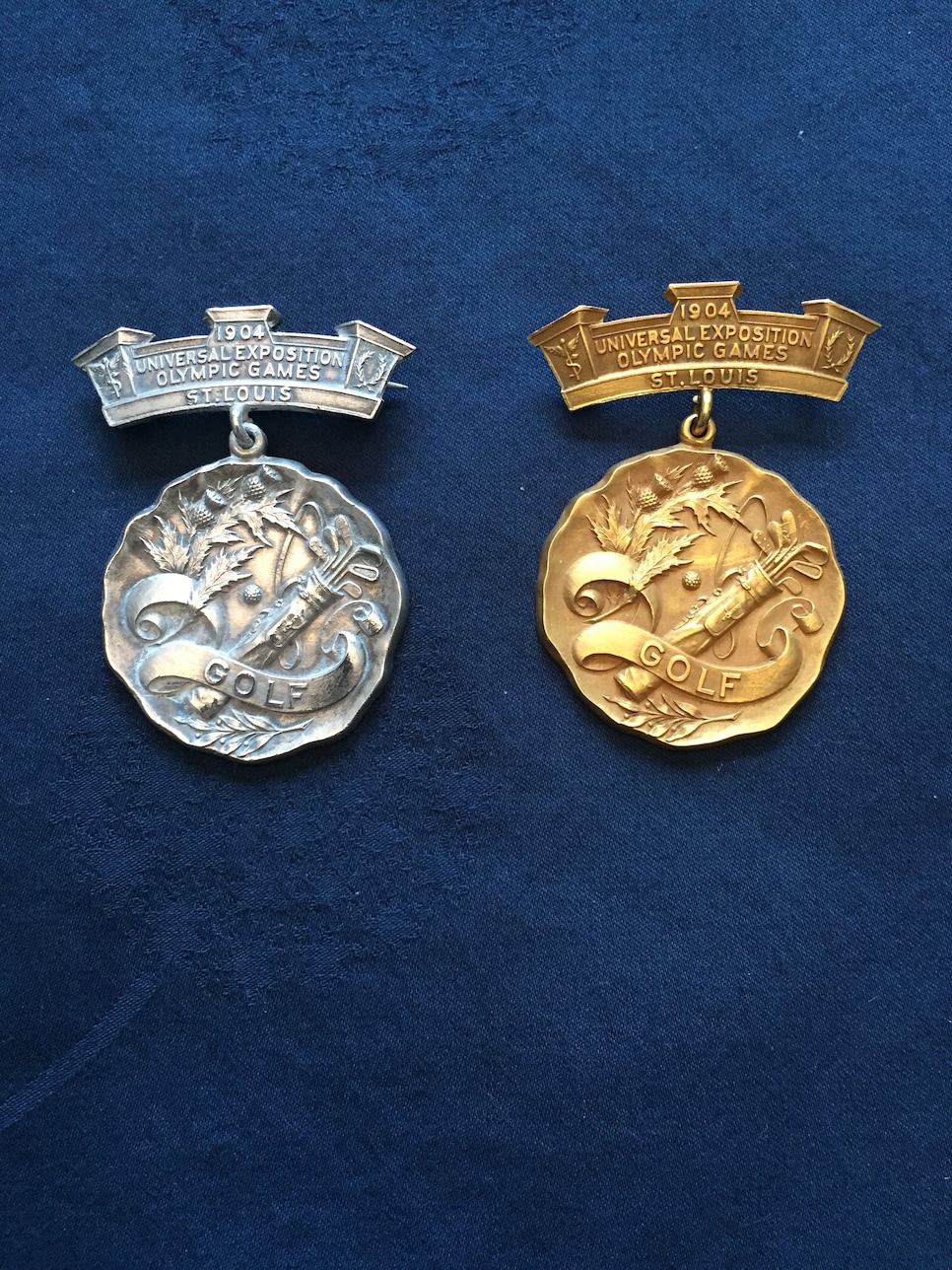 Thanks to a remarkable discovery in a farmhouse in northeast Ohio, golf suddenly has obtained a more tangible link to its Olympic past just in time for its return to the Summer Games after a 112-year hiatus.
Until a year ago historians believed that none of the individual medals from the golf competition in the 1904 Olympics at Glen Echo Country Club in St. Louis still existed. That changed when the silver medal of H. Chandler Egan, former U.S. Amateur champion, was discovered (along with his team gold medal) in the bottom of a bookcase in the former home of Egan's daughter in Chagrin Falls, Ohio, about 25 miles southeast of Cleveland.
"The fact of the matter is that there just aren't a lot of Olympic golf artifacts out there," said Brodie Waters, Senior Director, Institutional Advancement, at the World Golf Hall of Fame and Museum in St. Augustine, Fla. "Uncovering these medals is incredibly special and important. These are showpiece items that far and away exceed anything we've seen before."
' It boggles the mind just thinking about all that history just sitting there.'
The timing of the discovery is auspicious. Golf returns to the Olympics this August with men's and women's stroke-play competitions in Rio de Janeiro, Brazil.
To commemorate the occasion, the United States Golf Association and the World Golf Hall of Fame have been constructing their own Olympic golf exhibits. Suddenly, they will have the chance to feature the Egan medals as their centerpieces. On loan from Egan's family, the medals first will be displayed beginning next week at the USGA Museum in Far Hills, N.J., and then at the U.S. Open at Oakmont C.C. outside Pittsburgh. The World Golf Hall of Fame, in St. Augustine, Fla., will take the handoff at Oakmont and display them starting in late June.