The Loop
One problem with winning three majors in a season? The season that follows
PINEHURST, N.C. -- When the world's best golfers get off track, often it is not by much. Small fixes can pay large dividends.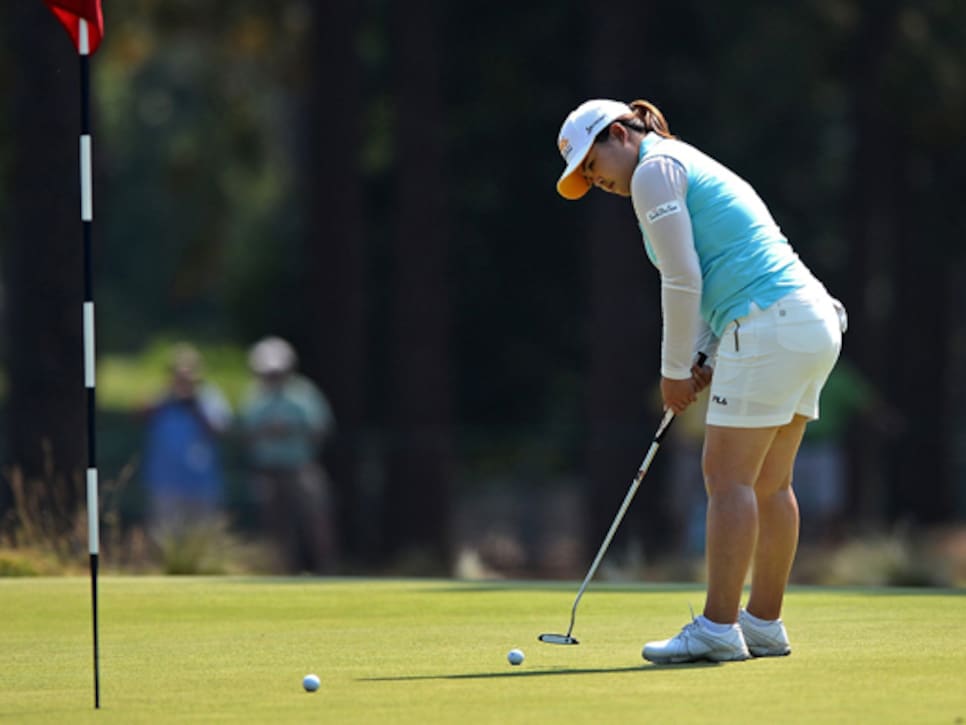 That has been the case recently for Inbee Park, she of the dreamily smooth swing and putting stroke, who authored a golf year like few others in 2013 by winning three consecutive LPGA major championships -- including her second U.S. Women's Open title.
Park's putting hadn't been up to her crazy-high standards for much of the 2014 season, but after missing the cut in the Airbus LPGA Classic Park, decided to review video footage from her Open win at Sebonack GC on Long Island last summer.
"I am just really trying to go back to my old stroke," Park said Wednesday before starting her Open defense at Pinehurst No. 2 Course. "I looked at videos of me from last year. It felt like like my putterhead was coming too high from the ground when I did the follow-through. So I try to do it lower to the ground."
After making the slight adjustment, Park, 25, finished eighth at the ShopRite LPGA Classic then won the Manulife Financial LPGA Classic in Canada with a final-round 61. "That was a big confidence boost, especially with the putting," she said, "because I just [hadn't been] able to hole anything." She is using an Odyssey Sabertooth putter, the same model she used for her major trifecta in 2013, but in a black color instead of silver.
A third Open victory would put Park into even more elite company in the women's game. Betsy Rawls and Mickey Wright won four U.S. Opens, with Babe Zaharias, Susie Berning, Hollis Stacy and Annika Sorenstam owning three titles.
Park is trying to have realistic expectations following her banner year, but that is easier to talk about than achieve given self-imposed and outside pressures. "Obviously a year like last year, it's most likely not going to come [again]," she said. "You're just going to try to be close to that, but you just can't push yourself to be there."
She enjoyed a champions' dinner Tuesday night, talking with some of the greats of the women's game. They autographed pin flags and exchanged them. If she wins this week, Park's name will stand out even more than it does now.