News
On the bag for his first major, Jimmy Johnson gets his reward for dues long paid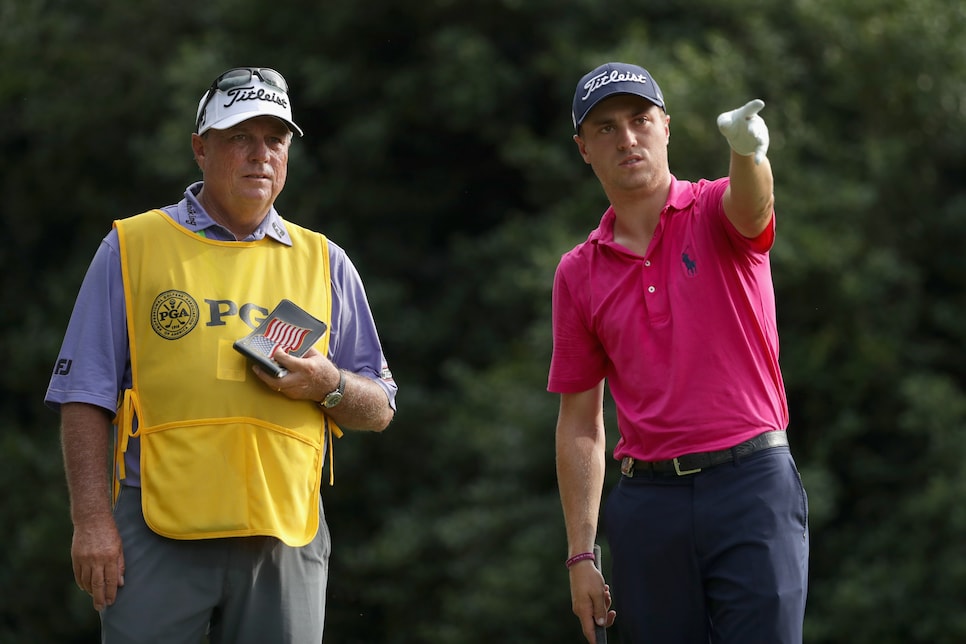 Jimmy Johnson was home in the Dallas suburbs on Monday, remaining low-key even after caddying for his first major winner, Justin Thomas. There was no big after-party, just room service, following Thomas' win in the 99th PGA Championship. On Monday morning his wife of 30 years, Jennifer, picked him up at the airport in Dallas. He had a few beers in the afternoon and did some "family stuff" in the evening. As he said greenside at Quail Hollow Club, winning a major was a career goal, but it wasn't going to be career defining. Those who know Johnson wouldn't have expected it any other way. "Strong and silent and all those things that a caddie should be," is how Jim Mackay once described him to Golf Digest.
At 60, Johnson joins Fluff Cowan and Frank Williams among the senior caddies on the PGA Tour. He's been on tour since 1995 and had carried the clubs for both the current Presidents Cup captains, Nick Price and Steve Stricker, as well as Charles Howell III. With that type of resume, Johnson came highly recommended when Thomas came out of Alabama and was looking for a veteran to guide him in the summer of 2015. "Calm and in the moment," is how Thomas said he felt with Johnson standing by his side.
That demeanor comes from Johnson's own experience as a golfer that won four times at North Texas State and spent 17 years traveling with Jennifer on the Sunshine Tour in South Africa, where he won once, finished 17th on the money list in 1995 and befriended Price. Their working relationship began at the suggestion of caddie Jeff "Squeeky" Medlen, who caddied for Price with his Open Championship win in 1994 and two PGA championship victories in 1992 and 1994. Three weeks before he died of leukemia in 1997, Medlen said to Price, "If something happens to me, I really want Jimmy to caddie for you."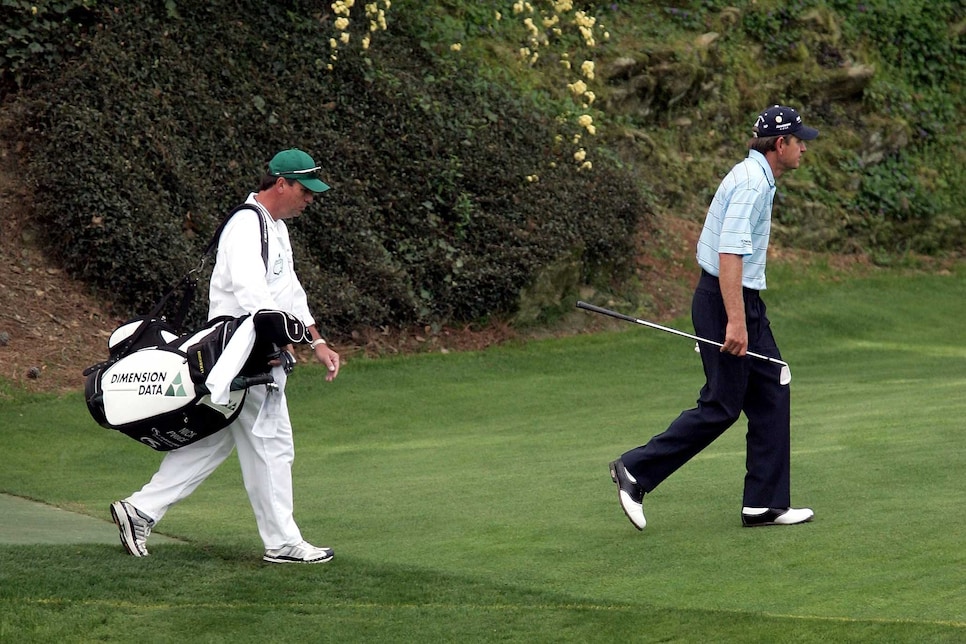 While they never won a major together, Price and Johnson teamed up for victories at Colonial and Hilton Head. There was a time when Price kept calling Johnson "Squeek," but Johnson carved out his own identity as a guy with no panic in him. As Price said of Johnson, "I don't think he's ever going to have a heart attack."
As close as they were, Johnson moved on to Howell and eventually Stricker, who had a career year in 2009 with three victories and a third-place finish in the final FedEx Cup standings. The toughest conversation Johnson had to make was approaching Stricker about the opportunity to work for Thomas. Being the nice guy and friend that he is, Stricker made it easier by looking out for Johnson's best interests. "I basically just called Strick and said I've got this opportunity, I don't know what to do. I want to be loyal to you," Johnson said. "He's like, 'Dude, I'm 47. I'm hardly playing. This kid is young and up and coming. That's a no-brainer. You've got to take that job.'"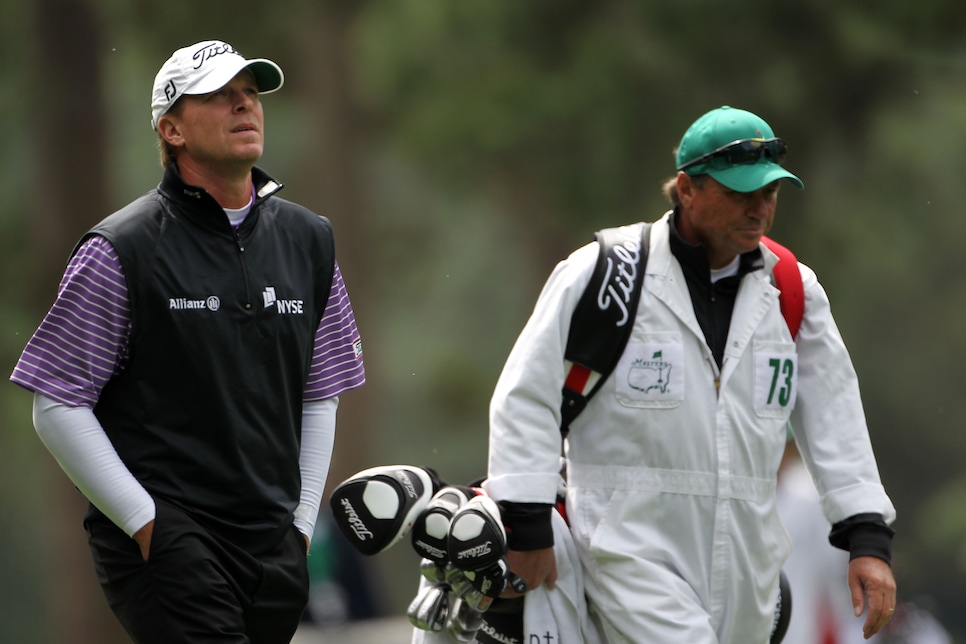 Johnson's role with a rookie was different than with veterans Price, Howell (who won the Nissan Open at Riviera in 2007 with Johnson on the bag) or Stricker. But in some ways it was the same. As Johnson said, he wants to keep it low key but there are times when he can't—just because of the situation.
"He needs a little more guidance than a Stricker or a Nick Price because they've been playing for so long, but I still want him to make his own decisions for the most part," Johnson said. "That way he can commit to it. I don't want him to just play my game."
There's some age-gap differences that go with the 24-year-old Thomas, but Johnson just goes with the flow. "Justin calls me everything, all kinds of stuff," says Johnson. "I've got a different vocabulary now than when I was caddying for Stricker."
For example, Johnson might say something like, "I'll meet you on the putting green." And Thomas will reply, "Word Dog."
Based on their success rate—five wins (including CIMB Classic in 2015) and a major—there's nothing lost in translation.