News
Ollie Schniederjans on rookie success, adjusting to tour life and golf's "thin line"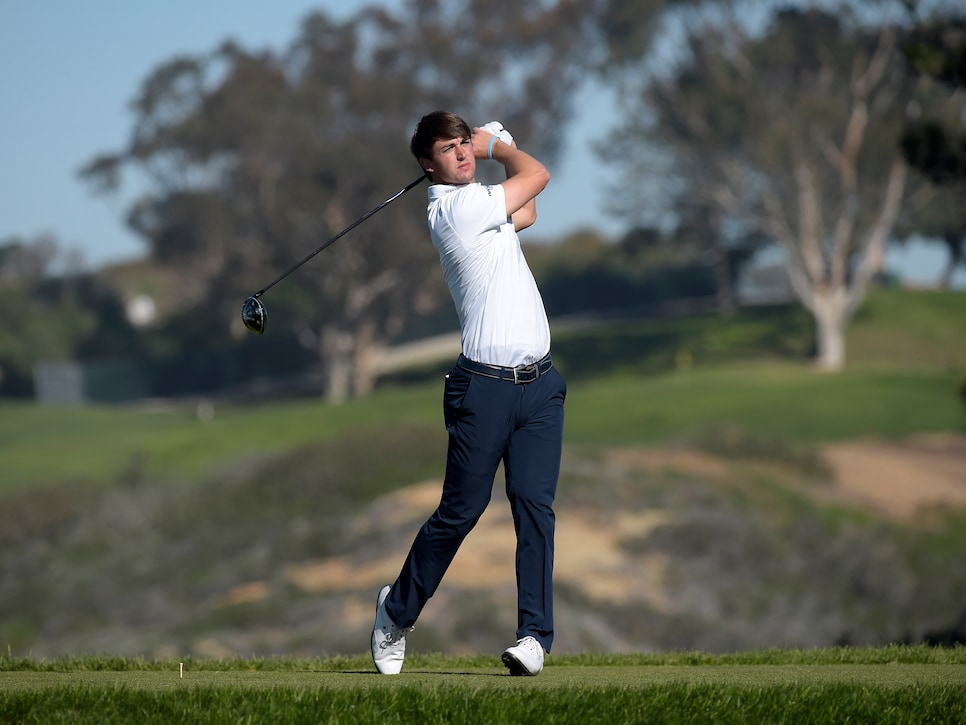 Golf continues to undergo a youthful transformation in 2017, with leader boards brandishing burgeoning stars on a weekly basis. Three rookies have already won on the PGA Tour this season, with seven newcomers inside the FedEx Cup top-60 standings. That's not counting fellow greenhorn Jon Rahm (who's classified as a "first-year" player but not a rookie), established 25-and-younger entities such as Jordan Spieth, Justin Thomas and Hideki Matsuyama, or the international work of Matthew Fitzpatrick and Thomas Pieters.
On the front lines of this movement is Ollie Schniederjans. The former No. 1 amateur in the world is enjoying an impressive freshman campaign, posting four top-10s and more than $1,000,000 in earnings. The 23-year-old turned in a fabulous performance at Harbour Town, finishing two strokes behind Wesley Bryan at the RBC Heritage. Though Schniederjans played the final eight holes two over par, the T-3 finish likely secured his tour card for next season.
We caught up with the Georgia Tech All-American to get his thoughts on rookie success, adjusting to tour life and golf's "thin line."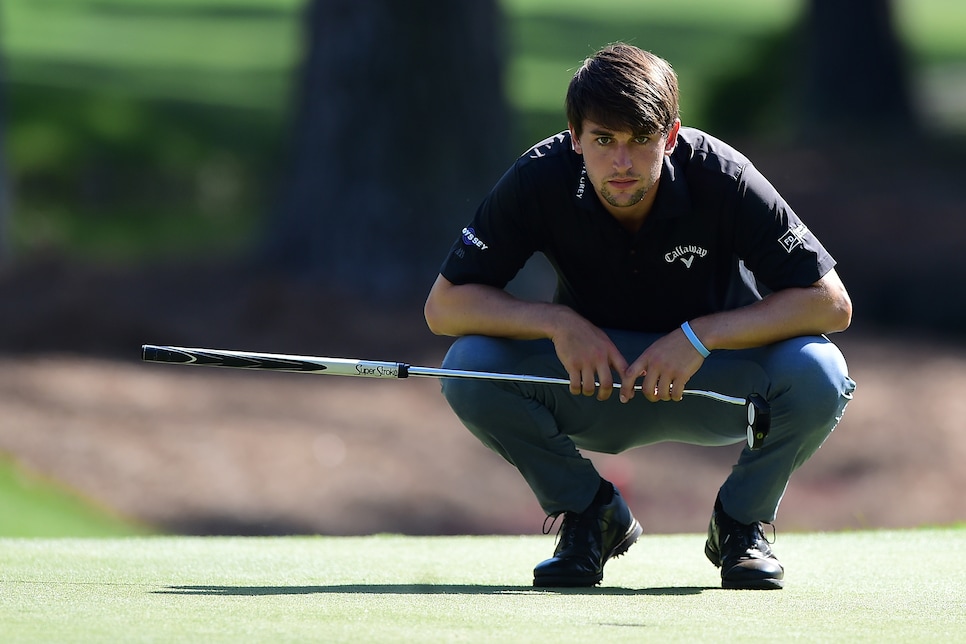 Your performance at Hilton Head essentially locked up a spot in the FedEx Cup playoffs. With that sense of security, does your mindset change for the rest of the season?
I think it's big. Certainly it feels different knowing that I locked it up and having a different level of status, not worrying about the reshuffle category. It's pretty freeing. It's a great accomplishment as a rookie to make it to the playoffs.
My ultimate goal is to make it to East Lake (site of the Tour Championship) at the end of the season, and I feel like I'm on my way.
For your game and psyche, is it good to see the success of other newcomers, or does it add another layer of pressure and threaten to hastily speed up the maturation process?
I think it's awesome. These are guys I know and competed against coming up. They're great players and really good guys who are performing at a high level. There's no waiting anymore for new guys; it's happening quickly once they get out here.
Once you see them go out and do it, you feel like you can compete and win. I'm being patient with my own game. I don't feel pressure, I'm just ecstatic to chase my dreams every week on the PGA Tour. I hope similar great things are in my future, and I'm doing whatever it takes to find the winner's circle.
You already had a host of tour appearances under your belt before this season, but what's caught you by surprise in transition from the Web.com Tour to here?
Nothing really caught me by surprise. Because I was able to play before this year, I knew what to expect.
I think it's easier to play on bigger stages; everything is more catered. There are courtesy cars to get you where you need to go, and the food's great. Much easier travel, rather than going all over for the Web.com Tour to Colombia and Mexico, trying to plan out your itinerary. Especially now that I get to pick and choose my own schedule.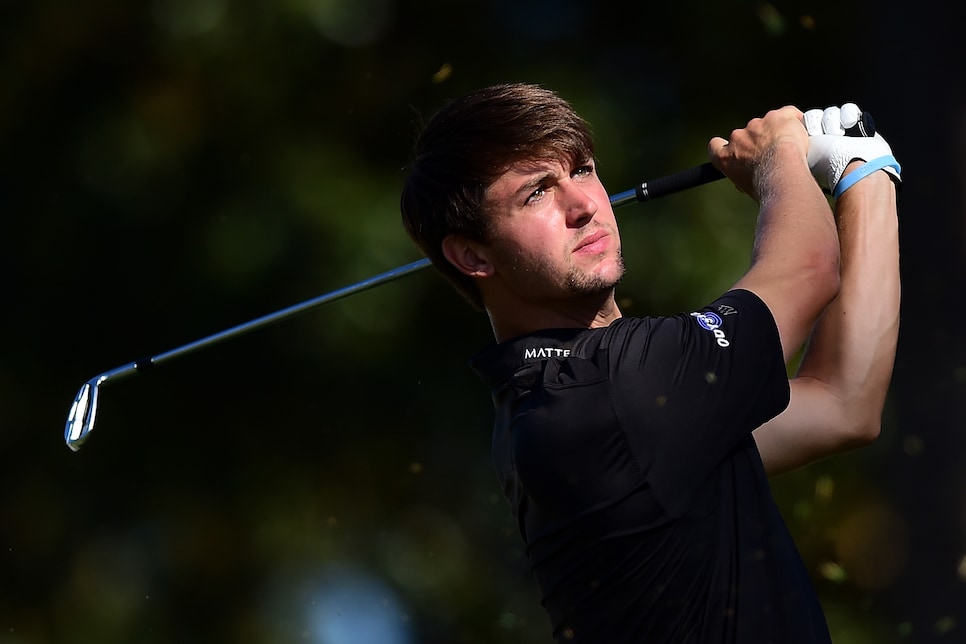 Given the current depth of talent, there's such a thin line between competing on the weekend and missing the cut. From what you gathered, what separates the two?
All the little things add up. It is a thin line. Sometimes you miss a cut and feel like you were in the mix. Other times you might feel off and still make it.
For me personally I feel like everything is right there. I think the biggest thing is improving on the greens. As I started to last week, I need to get the putter heated up to get me to the next level. If I can gain shots on the greens, that will set me up to have a lot of chances to win.
It's pretty well known by fans that you play without a hat, yet I imagine that sometimes catches a few people in the gallery off guard. Do you ever hear any questions or creative ribbing about the look?
I guess it's really obvious, which is why there's always someone to point out. I would say most of it is fun and positive. You're going to have those in the crowd that might say some other stuff, but I think the fans have been great.