The Loop
Old Course Hotel defensive about errant tee shots on Road Hole, installing rubber roof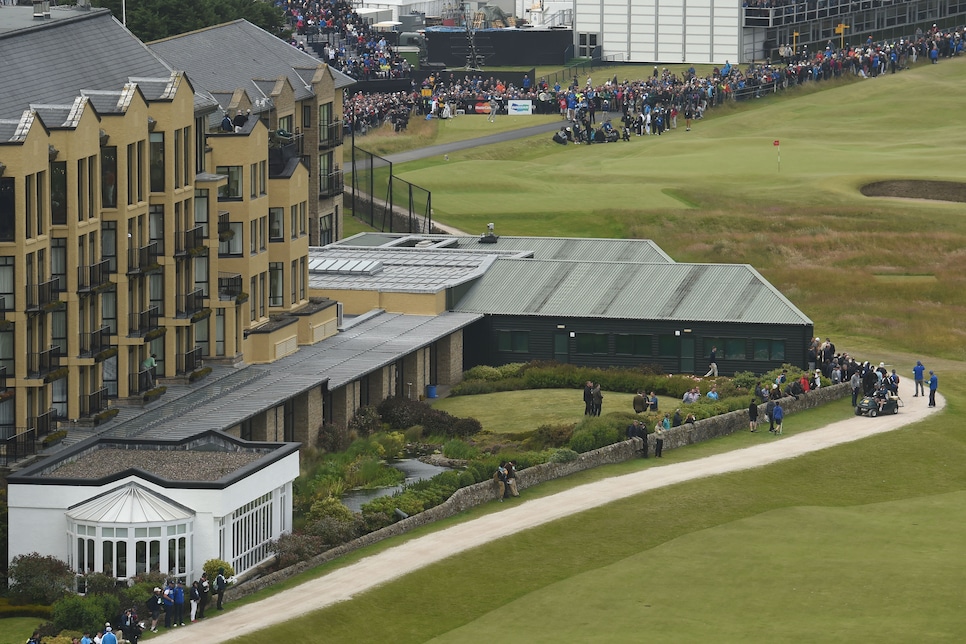 A hotel that virtually juts out into a narrow fairway is asking for trouble, and trouble, in the case of the Old Course Hotel at St. Andrews, amounts to about $2,000 a week.
This reportedly has been the cost to replace shale roof tiles broken by errant tee shots on the Road Hole, the 17th on the Old Course at St. Andrews.
But, as with anything, get hit often enough and eventually you learn to defend yourself. Hotel management, apparently weary of paying the cost of constantly repairing the roof, has chosen to defend the hotel by replacing the tiles with a rubber roof, according to news reports.
It contacted Euroshield Roofing, a Calgary, Alberta, Canada, company, to install a new roof with tiles made largely of recycled tires.
"They looked at a number of different products and hit them all with a hammer and ours was the one that stood up to it. It's completely impact resistant."
It isn't just amateurs with loose swings doing the damage, either. Recall England's Eddie Pepperell, tied for the lead at the time, slicing his ball off the Old Course Hotel in the third round of the 2015 British Open.
Work on the new roof is expected to commence on Jan. 9.