OGIO Sets New Standard In Cart Bags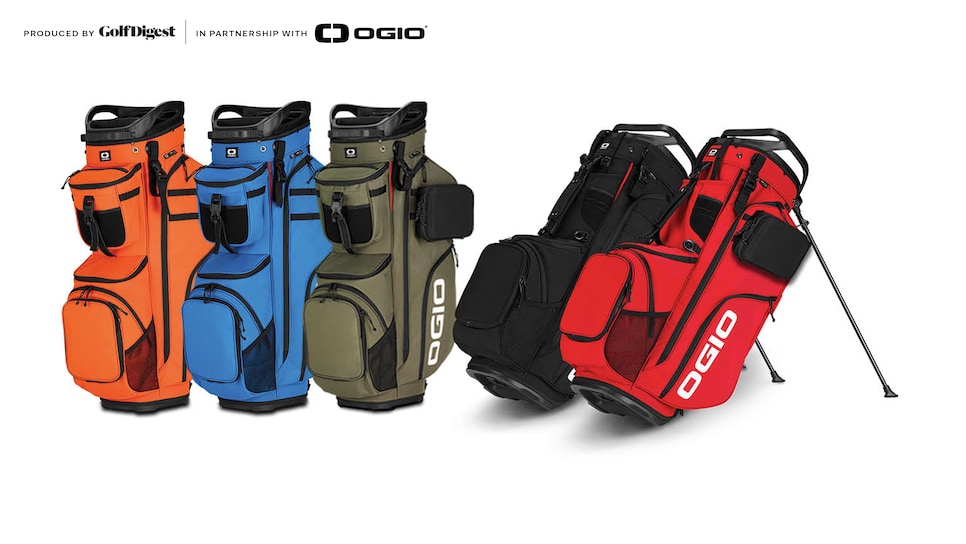 Who would have ever imagined that soldiers and mountain climbers would inspire a golf bag? The designers at OGIO, a world-leading manufacturer of backpacks, luggage, sports duffels and golf bags, connected the dots. They determined the most-practical and innovative features on tactical and outdoors products, then incorporated them into the new OGIO Alpha Convoy golf bags.
"Organization and durability have always been OGIO's major design pillars, and they flourish in this bag," says Jeff Rang, OGIO's Design Director.
In the case of the military, troops often wear modular backpacks that let them quickly add or remove external compartments holding binoculars, water bottles or extra boots. That translates to golf in the form of OGIO's MOD storage system: Golfers can conveniently reposition a detachable hard case containing the likes of a rangefinder or wallet. It secures to webbing on either side of the Alpha Convoy -- or to any of the backpacks and travel bags in the Alpha Convoy Collection. It's secure and convenient when you want extra storage, and removable when you don't -- for flexibility depending on your needs. The MOD system is complemented by an intelligent organization system. The bag has a separate slot for each club in your set, so that the heads won't clank against one another. Its putter well is oversized, to accommodate larger mallets. And pockets are organized and sized with you in mind, facing outward from the cart so that you can easily access all of your items whenever you need them.
Outdoorsmen rely on strong, lightweight backpacks and tents that they can easily tote through rugged terrain in all weather conditions. OGIO designers built that same reliability and portability into Alpha Convoy. Its lightweight, abrasion-resistant and exceptionally durable Cordura EcoMade polyester fabric is made from discarded and recycled plastic, for sustainability. The 600 Denier material is built to withstand heavy use. All YKK zippers glide without snagging, while the padded carry handle grips with ease. And at just 6.4 pounds, Alpha Convoy is the lightest full-featured cart bag on the market.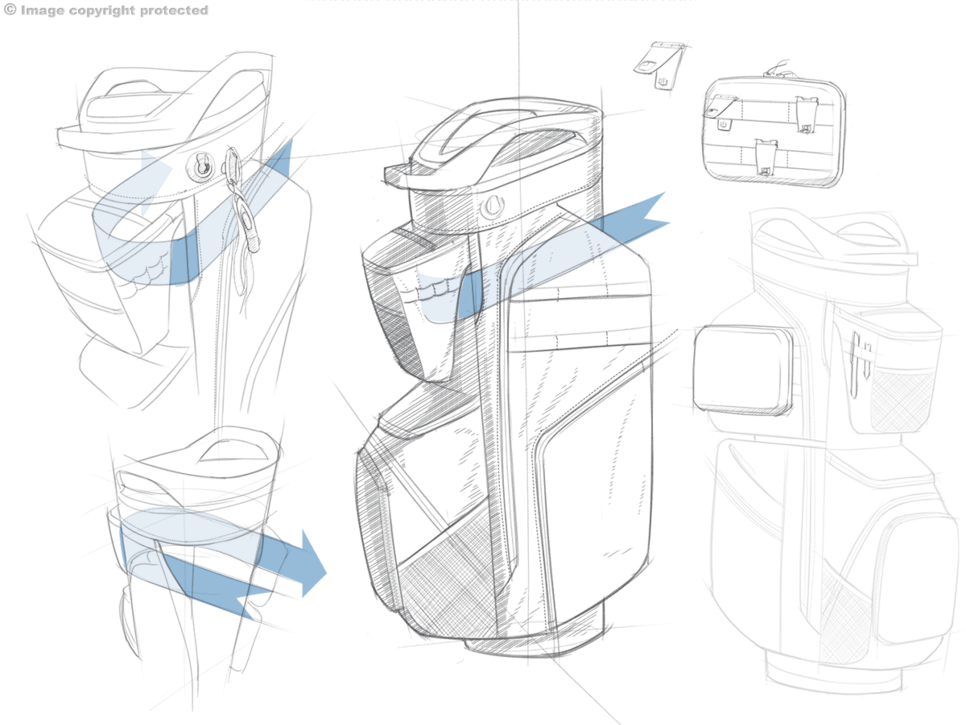 The bag's most inventive feature may be its Fidlock self-finding magnetic closure system. Hold the magnetized end of the bag strap or towel holder anywhere near their respective receptacle mounted to the bag, and they will clasp securely together. The only way to separate them is by gently pulling an attached tab. "It's a really clever system that provides strength and security yet unlatches easily with one hand," says Rang.
A second version of the bag, the Alpha Convoy RTC (Range-To-Cart), is nearly identical to the cart bag but includes a sturdy stand and stow-away strap that's "hidden when you don't need it, yet can deploy in less than 10 seconds via the Fidlock magnetic closure and lock into place when you need it," says Rang. And the towel easily disengages so that you can bring it to greens and wipe a ball clean before putting.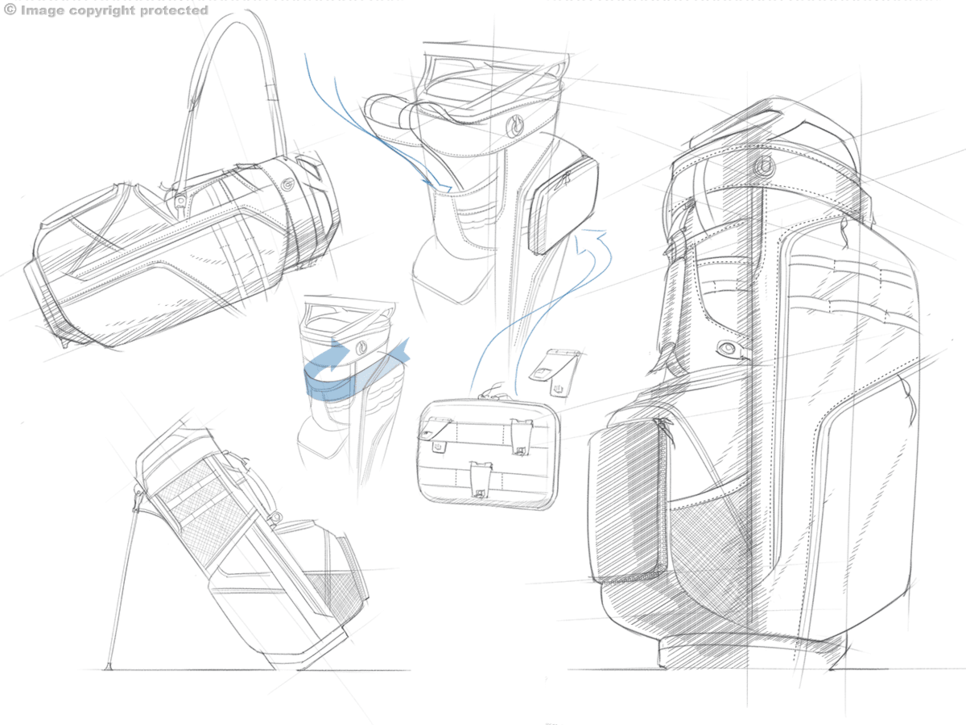 You may never fight in combat or scale Mount Everest. But thanks to those who have, you can be prepared for anything on the golf course.