The Loop
Obituary ledes capture Arnold Palmer's life in many ways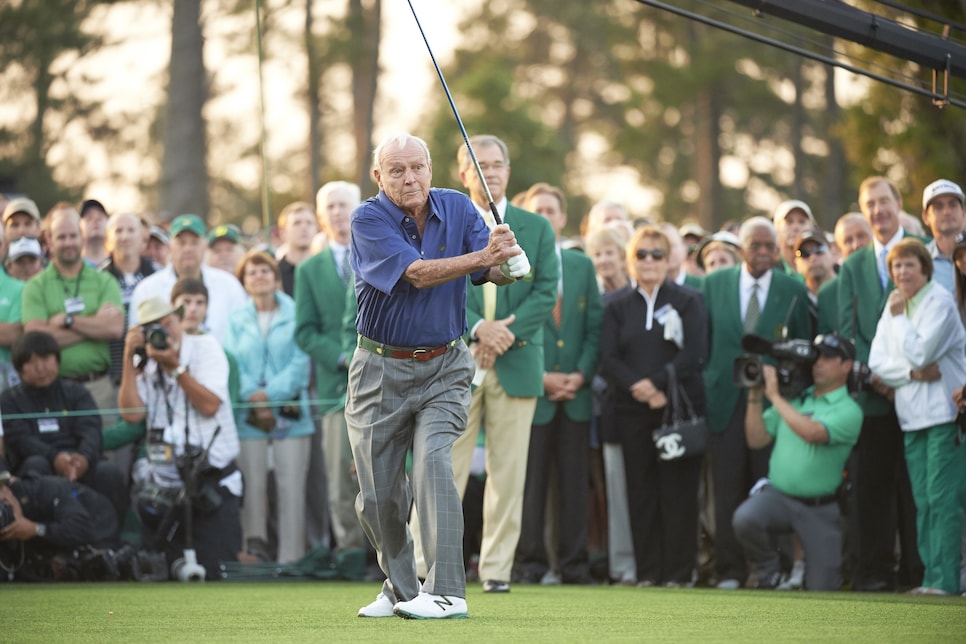 Sports Illustrated/Getty Images
Arnold Palmer's passing at 87 caught so many off-guard. Except his obituary writers.
The obituary and in particular, the lede to these summations, is one of the more peculiar arts. After all, the writer is capturing a life's work well in advance of its ending, stashing the words away for years at a time, only to be amended when the sad day arrives.
Yet for those of us stunned, saddened and confused by a passing, there is an appreciation for the lucid thinking provided by writers crafting a final statement during quieter times.
In Arnold Palmer's case, the descriptions were all a bit different and yet united in capturing his place in the world of golf and sports.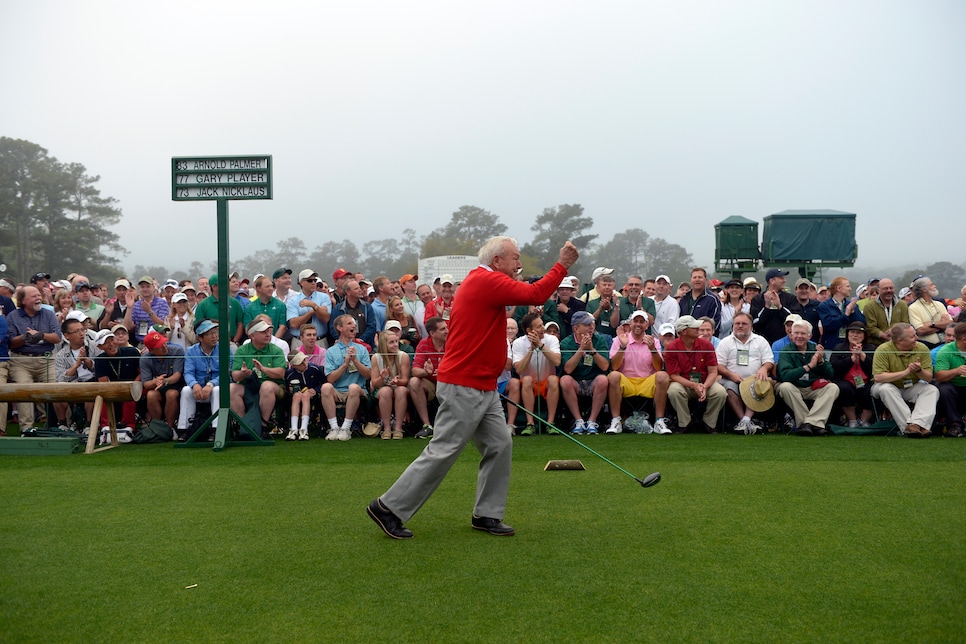 Doug Ferguson encapsulates Palmer's importance to the people for the Associated Press:
Arnold Palmer brought a country club sport to the masses with a hard-charging style, charisma and a commoner's touch. At ease with both presidents and the golfing public, and on a first-name basis with both, "The King" died Sunday in Pittsburgh. He was 87.
Dave Anderson of The New York Times also opened with Palmer's appeal to fans.
Arnold Palmer, the champion golfer whose full-bore style of play, dramatic tournament victories and magnetic personality inspired an American golf boom, attracted a following known as Arnie's Army and made him one of the most popular athletes in the world, has died, a close friend said on Sunday, requesting anonymity to allow the family to make the statement. Palmer was 87.
Timothy Carroll of the Wall Street Journal got right to the point, but then highlighted Palmer's rise with the advent of television.
Arnold Palmer, "The King" of golf, died Sunday at the age of 87.
Mr. Palmer came of age just as television was becoming a household item and he was largely responsible for making the game a spectator sport for the masses. Palmer's go-for-broke playing style and everyman demeanor broadened the game's appeal beyond the country-club crowd that had long been its primary audience.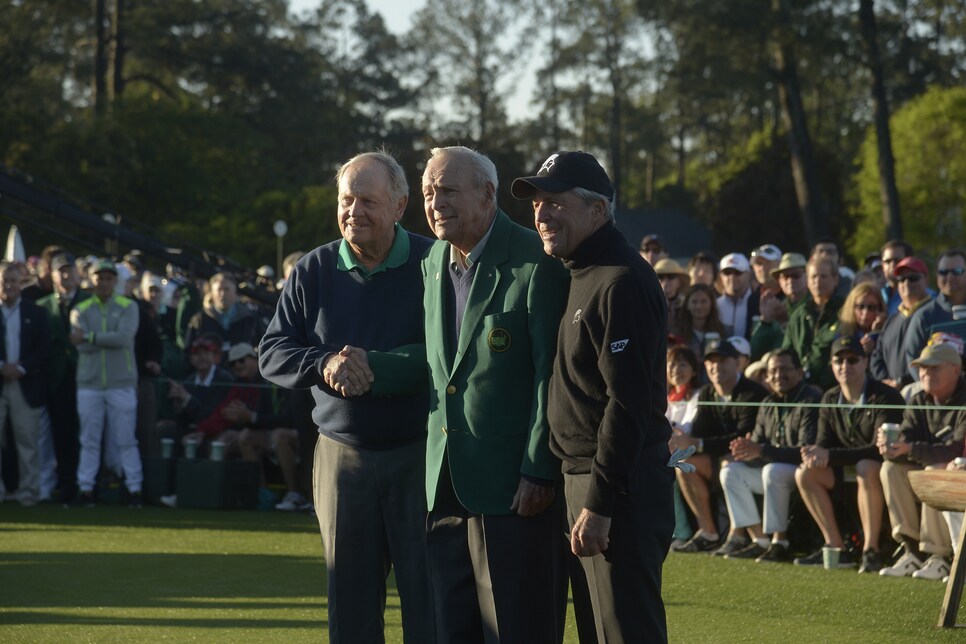 Chris Dufresne captured Palmer's charisma in this Los Angeles Times obituary for the paper he is no longer employed by, a not-so-unusual occurrence these days:
Arnold Palmer, the son of a Pennsylvania golf-course greens keeper who combined movie-star magnetism, go-for-broke daring and the nascent power of television to become a seven-time professional major tournament champion and the sport's first international corporate icon, died Sunday. He was 87.
Here at GolfDigest.com, legendary sportswriter Tom Callahan used the luxury of the Internet to go beyond the workmanlike openings required in a newspaper.
He looked like an athlete, a prizefighter, a middleweight. He opened golf's windows and let in some air. He lifted a country-club game, balanced it on his shoulders, carried it to the people and made it a sport. He won big. He lost big. People who didn't follow golf followed him. People who hated golf loved him. He was photogenic in the old newspapers. He was telegenic in the new medium. He was the most asked question called into the night desks on weekends: "What did Palmer do today?"
At GolfChannel.com, Randall Mell also used the Internet's available space to flesh out a beautiful summation of Palmer:
Whatever cosmic substance was woven into Arnold Palmer's DNA, we may never see the likes of it again.
While Sam Snead, Tiger Woods, Jack Nicklaus and Ben Hogan won more PGA Tour events, Palmer won more intangible treasures.
Really, how do you measure all the hearts Palmer lured to the game?
If somebody up in the cosmos is keeping a record of that, Palmer's mark may never be broken.
At Golf.com, Michael Bamberger offered this bold but beautiful lede:
Arnold Palmer, who died Sunday in Pittsburgh at age 87, led an American life that will never be duplicated, so rooted was it in a lost time and a place and the sui generis chemistry of the man.