The Loop
You have to see the stunning video of Novak Djokovic rocking a line judge in the throat, leading to his disqualification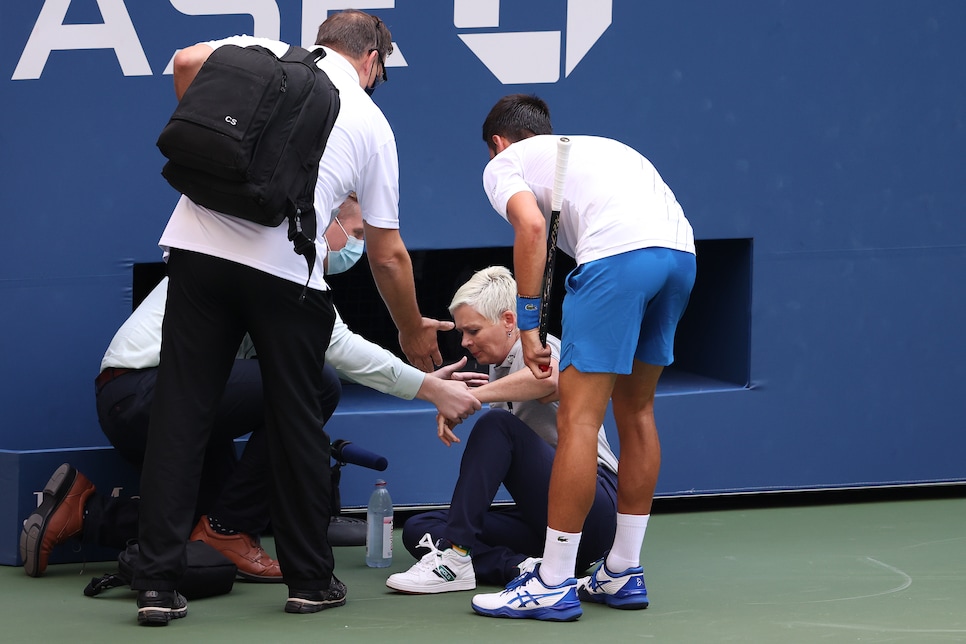 Coming into the 2020 U.S. Open, World No. 1 Novak Djokovic was the heavy favorite to claim his fourth career Men's Singles title. On Sunday, he was knocked out in stunning fashion in the Round of 16, but not by his opponent.
No, Djokovic essentially eliminated himself with one of the more boneheaded moves you'll ever see from an athlete. In a moment of frustration, the 33-year-old Serbian smacked a tennis ball off the court, and it accidentally hit a line judge directly in the throat, causing her to fall to the ground in pain. Check out the wild video:
To be fair to Djokovic, this was not intentional in any way, but that doesn't make it any less dumb. The situation could have been avoided entirely had he just ... not did what he did.
The move earned Djokovic an immediate disqualification, or, in tennis terms, a default. Instead of playing for his fourth singles title in the last decade, he'll be watching the rest of the tournament from the couch.