The Loop
Northwestern basketball player recreates iconic Wilt Chamberlain 100-point photo, with just one slight difference
On March 2, 1962, basketball legend Wilt Chamberlain scored 100 points in a single game against the New York Knicks (of course), an NBA record that still holds to this day. It's one of the Association's greatest achievements, and likely will never be eclipsed, unless Kobe comes out of retirement one night and scores 101 on 45-137 shooting from the field. Unfortunately, Wilt's incredible night was not televised, and all we have to remember it by is this iconic photo: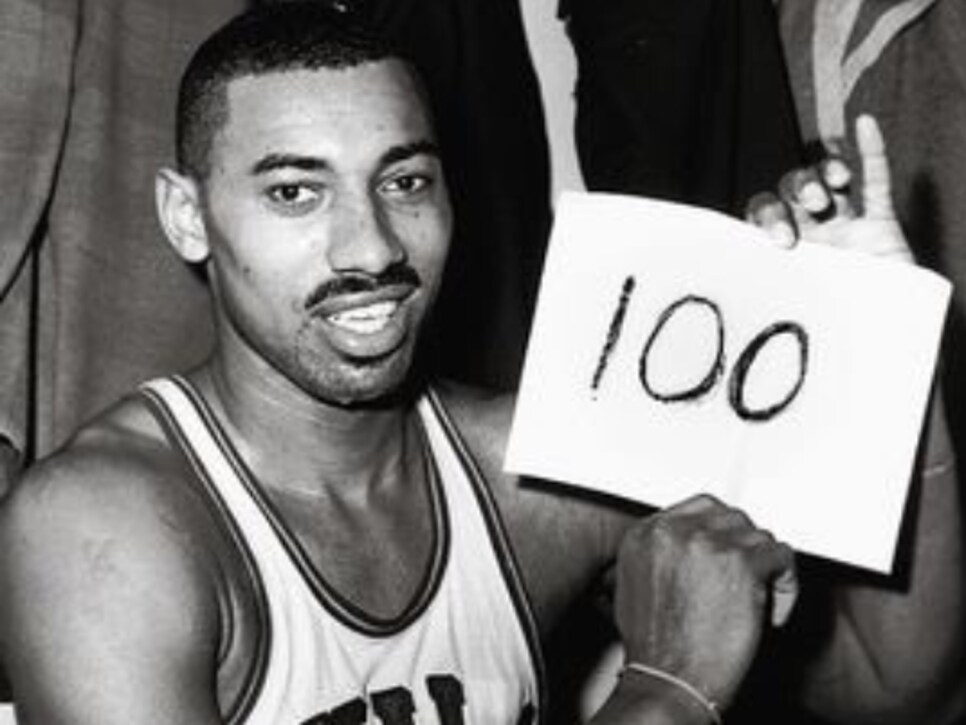 Charlie Hall, who plays basketball at Northwestern, won't ever score 100 points in a game. Getting in a game at all is an achievement for the Wildcats' junior forward. He's played in just 19 games in three seasons in Evanston, never seeing more than four minutes of action. Prior to Tuesday night, Hall had played just 28 minutes total, and never scored a single point in his college career. The only reason you may have ever heard of him at all is because he is the son of "Seinfeld" and "Veep" star Julia Louis-Dreyfus.
What could Elaine's kid and Wilt Chamberlain possibly have to do with one another, you might be asking? Well, Hall finally notched his first career point on Tuesday in his team's blowout, 85-48 victory over Lewis University. To celebrate his lone free throw, Hall hilariously recreated that iconic, 100-point Wilt Chamberlain photo with one obvious difference:
Other than the fact he was 99 points short of Wilt, this is some nice attention to detail. With everything being recreated these days, movies, TV shows, old sibling photos from when you were kids that no one really finds funny besides your immediate family, this is a recreation we can get behind. It should be no surprise that Julia Louis-Dreyfus' son has a great sense of humor, one he showed off in Northwestern's magical season last March:
Let's hope Northwestern has a few more cupcakes on their schedule so that Charlie can get some more minutes and continue to be hilarious in the postgame.