The Loop
No matter what happens, Andrew Landry can say he led the U.S. Open for over an hour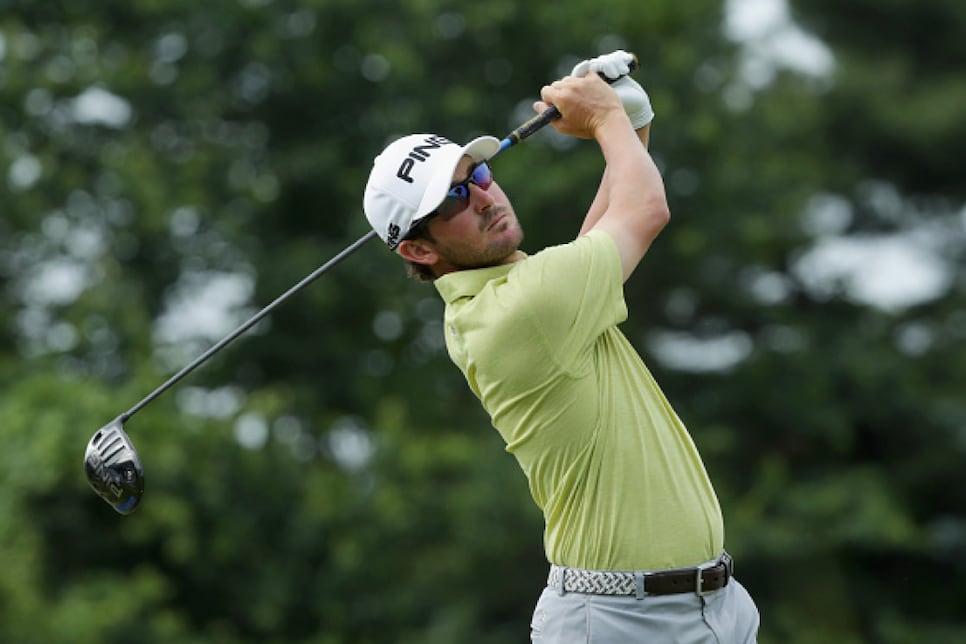 With a quick three-under start through 11 holes, Andrew Landry was the name atop the leader board when play was halted Thursday morning at the U.S. Open. Who is Andrew Landry? you ask. Well, he's . . . he's . . .
(Fires up the Google machine.)
Andrew Landry is a 28-year-old PGA Tour rookie, who is making his major championship debut this week at Oakmont. Landry earned his tour card thanks in large part to his win at the Web.com Tour's Cartagena de Indias at Karibana Championship last year. He earned his spot in the U.S. Open by finishing T-4 at sectional qualifying in Memphis last week. He is currently No. 624 in the Official World Golf Ranking.
What else? Well, Landry was born in Nederland, Texas, and he went to the University of Arkansas, where he was a three-time All-American. And on Thursday he led the U.S. Open. For more than an hour thanks to a weather delay.
"Somebody's going to have to take a picture of his name on top of that leader board," Paul Azinger said on Fox Sports' broadcast. "We have massive leader boards here and it's really cool to see your name up there leading the United States Open."
Then Fox Sports showed this leader board, where unfortunately, Landry wasn't listed on top: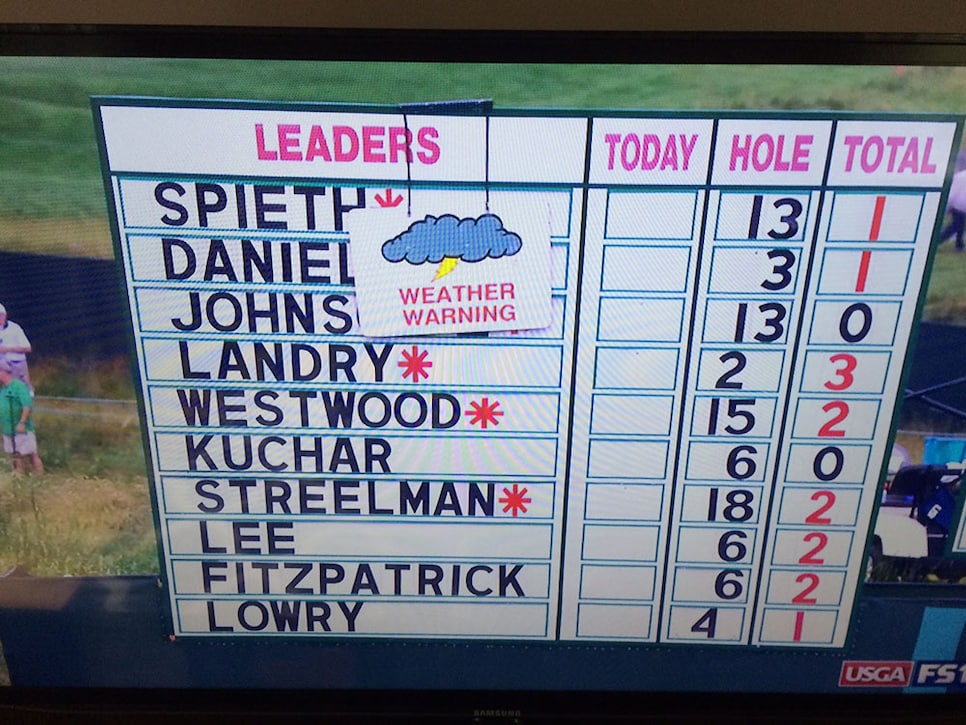 "Now that's a letdown to me," Azinger continued. "But there are some big boards and he's on top of them."
You know what would be even cooler? Getting a picture of your name at the top of an Oakmont leader board at the end of the day. Go get 'em, Andrew.
UPDATE: When play resumed, two more birdies moved Landry to five under and gave him a three-shot lead. Then a second weather delay ensured he'd keep that lead for at least a couple more hours.