College Golf
Watch: 18th-hole lip-out costs U.S. Amateur champ chance at college golf's first 59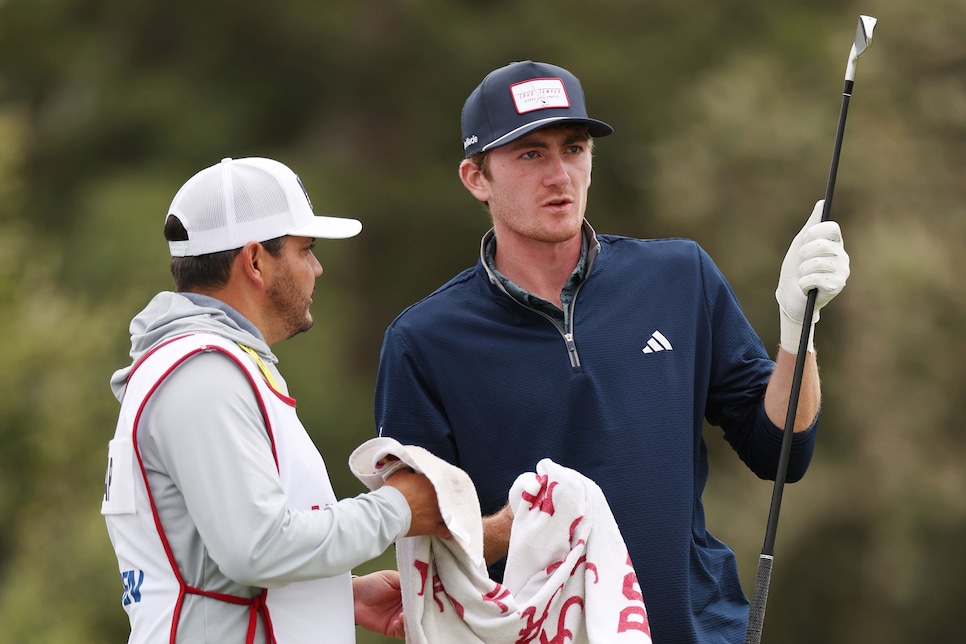 Yet on Monday, the 19-year-old Alabama sophomore came inches away from accomplishing something even more unique: Becoming the first golfer to shoot a 59 in college competition.
Dunlap was playing with his Crimson Tide team in the Hamptons Intercollegiate at Maidstone Club in East Hampton, N.Y. After shooting a three-under 69 in the morning round, he was back out in the afternoon for Round 2 when he got on a roll. Through 17 holes he had made an eagle and 10 birdies—including six straight birdies coming to the 18th—to get to 12 under for the round. A birdie on the home hole would secure college golf's first sub-60 score, and it looked like a real possibility when he hit his approach on the home hole to eight feet.
With history on the line, here's how Dunlap faired:
So it is that Dunlap became the 18th player in college golf history to record a 60. The last was Columbia's Nathan Han in October 2022.
Dunlap leads the event by two shots over UCLA's Luke Powell entering Tuesday's final round. He also broke a slew of school records with his performance. He broke Alabama's 18-hole scoring mark (61) set by Bobby Wyatt at the 2014 SEC Championship at Sea Island G.C.. He also became the first Crimson Tide golfer to finish at 10 or more strokes under par. And his 36-hole 15-under score on the day, in relation to par, also is an all-time best at Alabama.
Suffice it to say, Dunlap has been on a bit of a roll of late in college golf as well. In his two rounds prior to Maidstone, Dunlap shot 65-63 to earn medalist honors in the stroke-play portion of last week's SEC Match Play tournament.