Equipment
New Looks: Metal Gymnastics
The design process for irons, more than with any other club, must neatly balance golf's fraternal (and usually estranged) twins of technology: distance and feel. But even as it becomes increasingly possible for 7-irons today to fly farther than 6-irons of yesterday, the science of feel still takes precedence. "We always go into a new design searching for high performance, to try to get faster ball speed and more consistent distance all over the face," says TaylorMade's Bret Wahl, vice president of research and development for irons. "But feel will remind us just how far we can take that." Here are four new ways the distance/feel balancing act continues: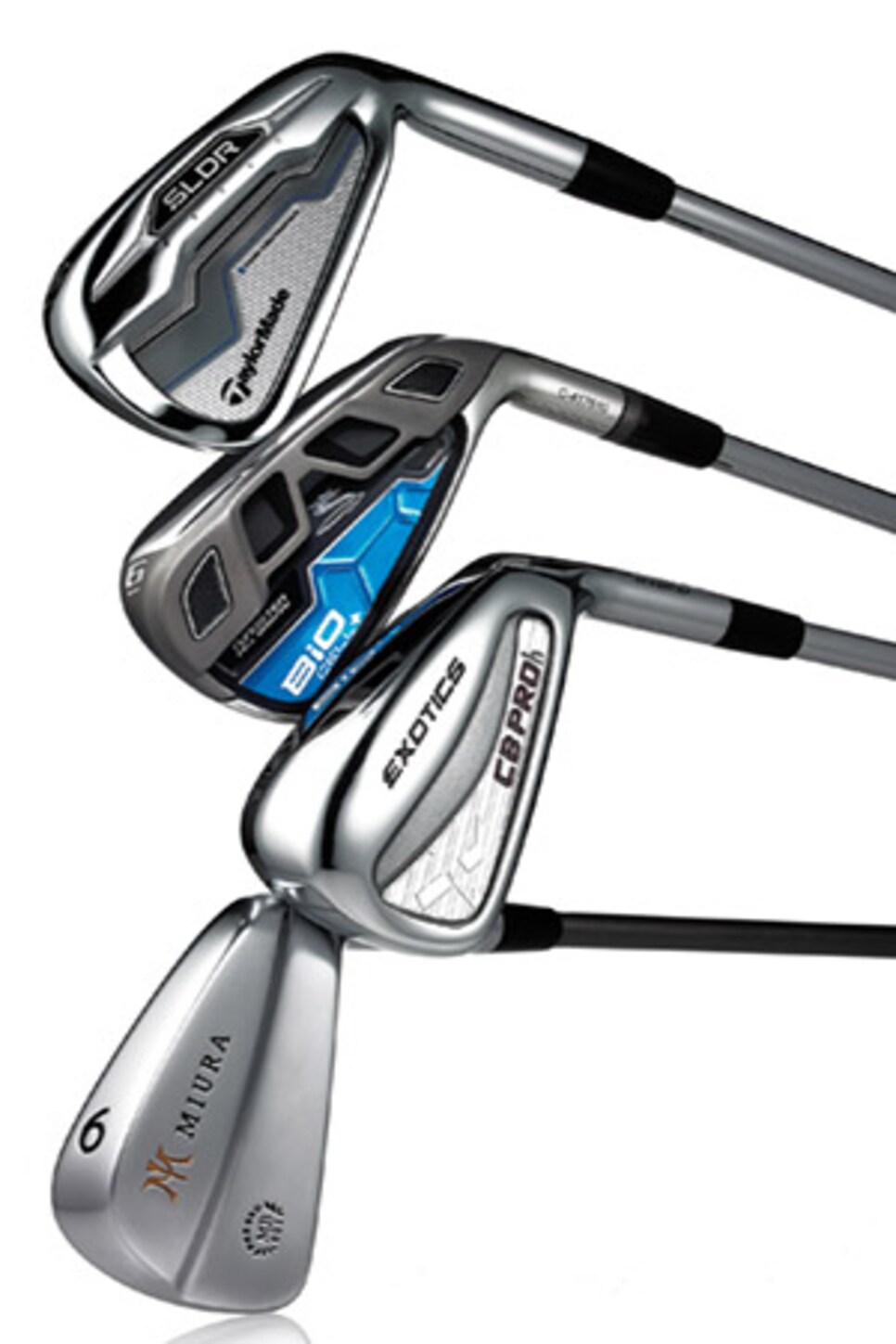 DISTANCE: The cut- through slot in the sole (open from top to bottom) provides spring to the face.
FEEL: The polymer filling in the sole slot and the back- cavity plaque help dampen vibration. $900 (set of eight)
DISTANCE: A thin face and tungsten weights in the cavity's heel and toe mean mis-hits lose less distance.
FEEL: The weights are centered in the short irons for muscleback-like control. $800
DISTANCE: The 2-through 7-irons are hollow with a thin, forged face for added ball speed.
FEEL: The compact short irons feature a vibration-absorbing back-cavity plaque. $600
DISTANCE: The sole improves turf interaction so there's less ground resistance at impact.
FEEL: Its forged head is a separate piece connected to the hosel to yield a more uniform molecular structure. $1,880