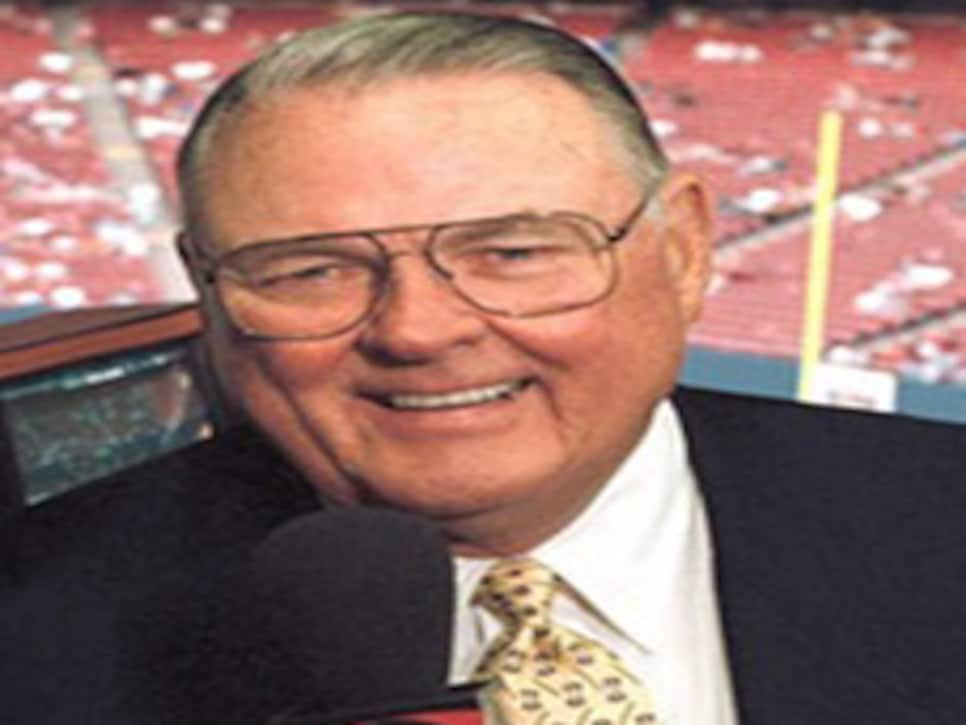 Now 80, Keith Jackson is still capable of shooting lower than his age.
Editor's Note: In "My Game," a weekly series, GolfDigest.com asks noted personalities to expound on their experiences in golf, and what keeps bringing them back. This week, legendary broadcaster Keith Jackson, a member of the National Sportscasters and Sportswriters Association Hall of Fame and the first sportscaster awarded the Amos Alonzo Stagg Award from the American Football Coaches Association, addresses a passion for golf (handicap index: 10.8) that he once said effectively prevents him from writing his memoirs.
In January, I played eight days in a row, including four in the Bob Hope Chrysler Classic. I'm 80 years old, with artificial knees. That's hard.
I'm a member at the Los Angeles Country Club. I have no idea how I got in, considering its history of excluding those from the entertainment industry. We were members at Bel-Air Country Club, when Howard Lester, Jay McMahon and Manny Sheridan asked me if I'd like to join the Los Angeles Country Club. It is a great facility. "Of course," I said. That was 1980.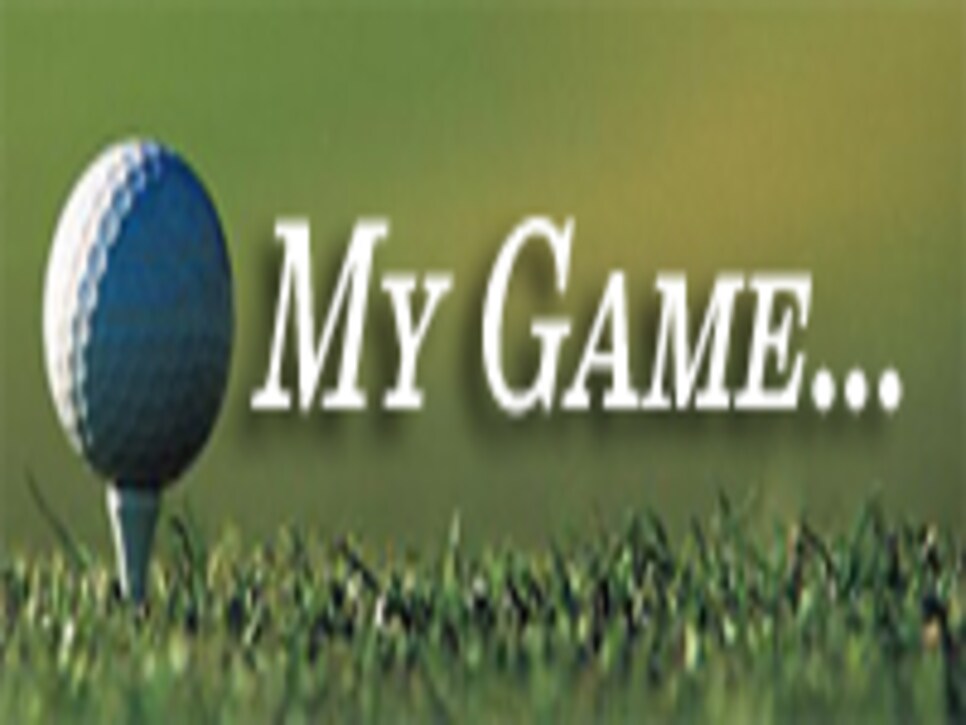 My wife and I play about three days a week and I play with a bunch of buddies over there that I call the mafia. Why? Because two days after I turned 80 I shot 78 and lost $70.
I played the renowned North Course there for years. But now I'm a senior citizen on a fixed income with limited ability, so I play the South Course.
Pat Haden is a member there. I called many of Haden's games when he was the quarterback at USC. I know him well. He's a good player. I don't see him around the club much, but then I don't go there on the weekends.
I used to play golf occasionally when I was working. When we'd go down to Texas for a game, we'd play.
We belong to Shoal Creek, down in Birmingham, Ala. Hall Thompson, who founded Shoal Creek, is a good old friend. I have a great fondness for him and respect him highly. All of a sudden at Thompson Cottage there's a Jackson Suite and we became members.