Instruction
Golfer Who Got It Done: Cathy Masters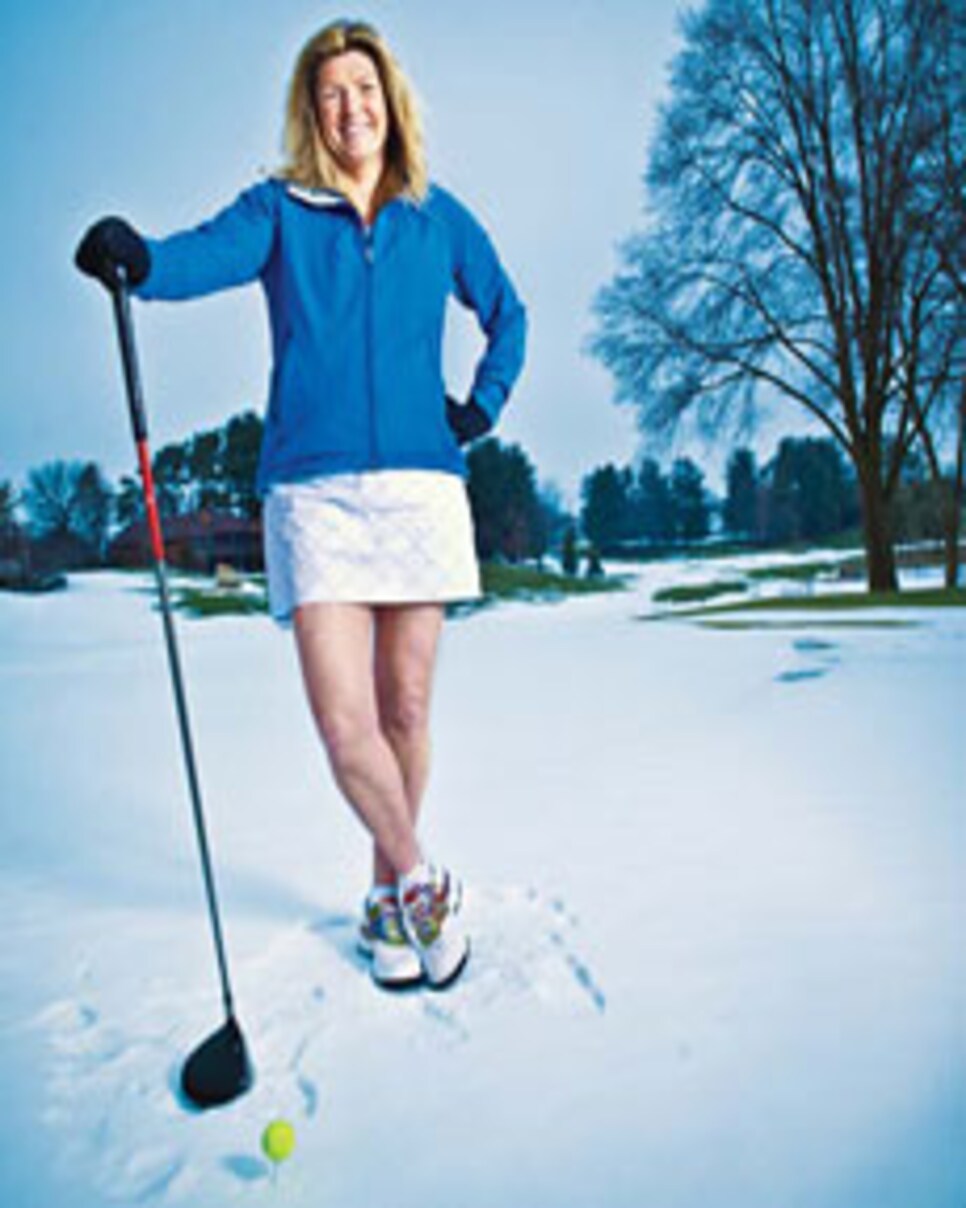 Home Course: Juday Creek Golf Course, Granger, Ind.
Handicap Improvement: 30.7 to 12.0
"For a lot of people, golf is a social thing," says Cathy Masters, who went from a 30-handicap, down through the 20s and the teens last year and now sits just a few strokes from becoming a single-digit. "I don't play golf to be social. I play to be as good as I can be."
Masters found improvement the old-fashioned way: out on the course, by herself. "I don't understand why people don't go out and work on their game," Masters says. With her school-year schedule, she plays every day in the summer, and she'll tee it up in the winter, as long as it's above 40 degrees.
"I'll go out and play when the course isn't crowded, and if I hit a bad shot, I'll lay two or three balls down and take the shot over." Sometimes she plays two balls, pitting them against each other, and when she goes out with her husband, Kevin, she hits from the middle tees to practice different clubs into the greens.
Masters played Division I tennis at Ball State University, but had to give up racket sports because of a bad elbow. Afraid that beating balls would cause a flare-up, Masters sticks to what she calls her "course work." Besides, she says with a laugh, "I'm not going to pay for lessons." She surfs the Web for instruction, watches the Golf Channel, picks up tips from good players, and then applies it all to her game. "I've won state championships in two racket sports," she says. "So I know how to learn."