PGA Tour
Collin Morikawa can't stop, won't stop dunking shots at the Zurich Classic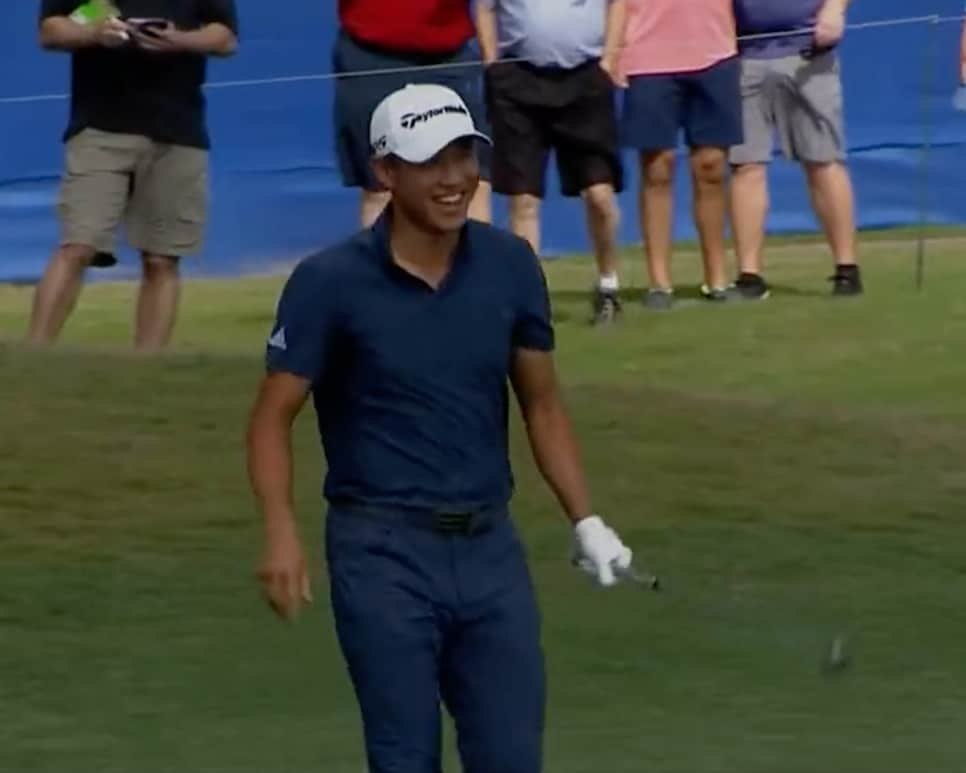 Collin Morikawa is employing an interesting strategy on Day 1 at the Zurich Classic at New Orleans. The strategy being, "Let's try to put the ball in the hole without using a putter."
And through the first nine holes it was a strategy that paid dividends.
Paired with Viktor Hovland in the tour's only team-centric event, Morikawa provided his first highlight at TPC Louisiana's 13th hole (the young guns started their round on the back nine), making his approach from just inside 100 yards disappear for eagle.
Which, while impressive, is not necessarily that surprising; Morikawa led the tour in SG/approach last season and ranks inside the top 10 this year. The man has a habit of working magic with his irons.
What Morikawa is not known for is his short game, entering the Zurich 183rd in SG/around-the-green. In that vein, catching what the two-time major winner did at the par-3 17th from just off the dance floor was, weirdly, even more surprising.
You can briefly see Hovland flashing a smile at the end, and with good reason: There is no better feeling than picking up a birdie putt because your partner has made the attempt inconsequential.
Morikawa and Hovland were the favorites entering the week, with the belief that the only thing holding the supergroup back could be their putting. Looks like Morikawa has figured out a work-around.