The Loop
Moe Norman slept here (Richard Nixon did not)
The Canadian golf legend Moe Norman had a wide stance, a short takeaway, a lumberjack motion, and a finish that made him look like he was dangling from a rope, yet many knowledgeable players, Tiger Woods among them, have ranked him with Ben Hogan as one of the greatest ball strikers of all time.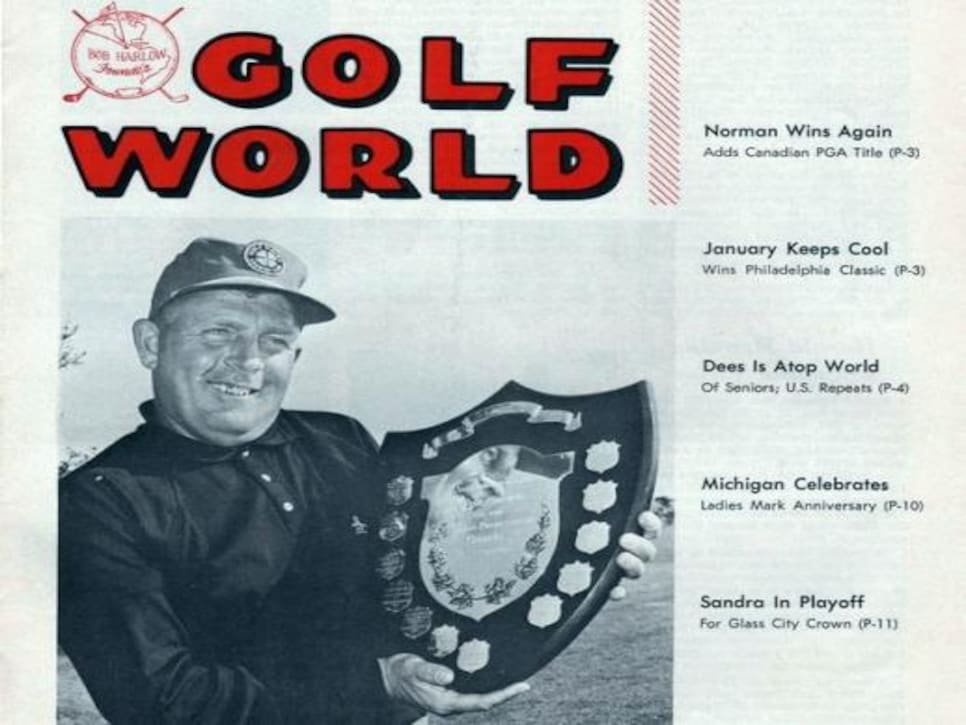 Norman also almost certainly suffered from autism. He worked in a rubber-boot factory early in his career, and, although he won more than 50 amateur and professional titles in Canada, he felt like an outcast when he played in tour events in the United States (including the Masters, twice). His finances were precarious until the final decade of his life, when Wally Uihlein, of Titleist, learned of his distress and gave him the kind of retirement he deserved.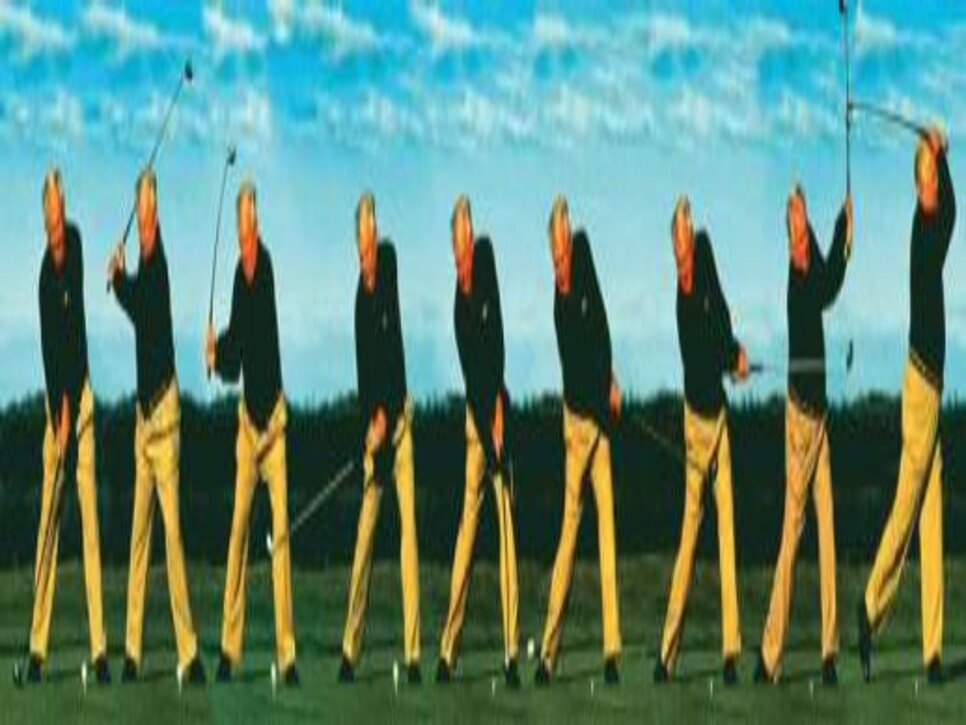 Norman spent his winters in Florida, and, until Uihlein stepped up, supported himself mainly by hustling and giving exhibitions. At one point, the pro at Mayfair Country Club, a muny in Sanford, let him stay, rent-free, in an apartment on the second floor of the clubhouse. I visited Mayfair last winter. The stairs to that apartment had been removed in a renovation, so in order to show me the place Mike Kenovich, the superintendent at the time, had to find a ladder.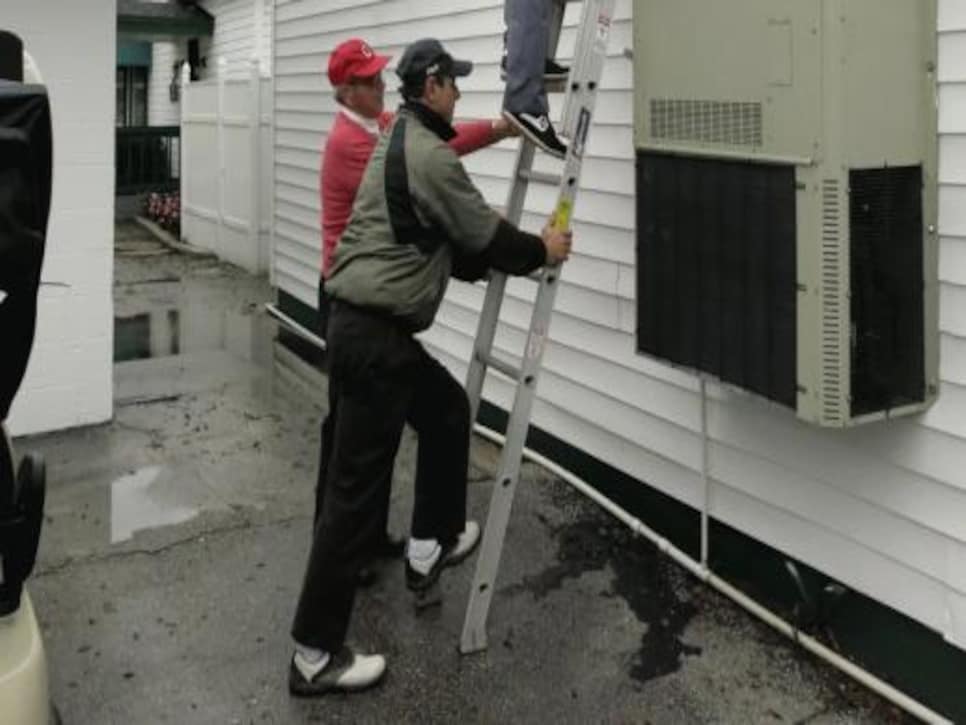 Then he and I and Jean-Pierre Ely, the general manager, climbed to the roof, while Bernie Haas -- who competed with Norman in several tournaments in Florida in the 1960s and was inducted into the Northern Ohio PGA Hall of Fame in 1995 -- steadied the ladder by keeping a foot on the bottom rung. That's Haas in the red hat in the photo above, and Kenovich starting to climb. And those are Ely's feet disappearing up above. Here's Haas in the club's Oak House Restaurant, later, with one of his golf scrapbooks: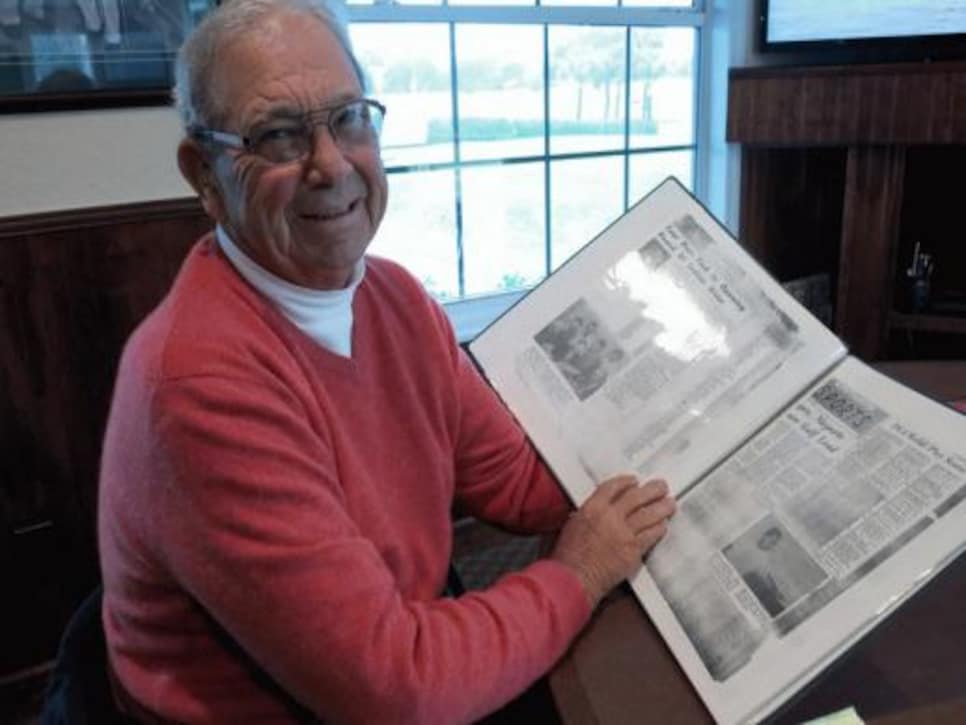 Haas was an assistant pro at Burning Tree, in Washington, D.C., in the late 1950s. One of his students there was Vice President Richard Nixon. Nixon's boss played so much golf that Nixon figured he'd better learn, too, and because he had no friends he would invite Haas to play with him. "He wasn't a very good golfer," Haas said, respectfully. Nixon once told Clifford Roberts that he wouldn't mind being a member of Augusta National, and Roberts, who didn't like him any better than Eisenhower did, said, "I didn't know you were that interested in golf." And that was the end of that.
Anyway, here's what's left of the apartment where Norman stayed: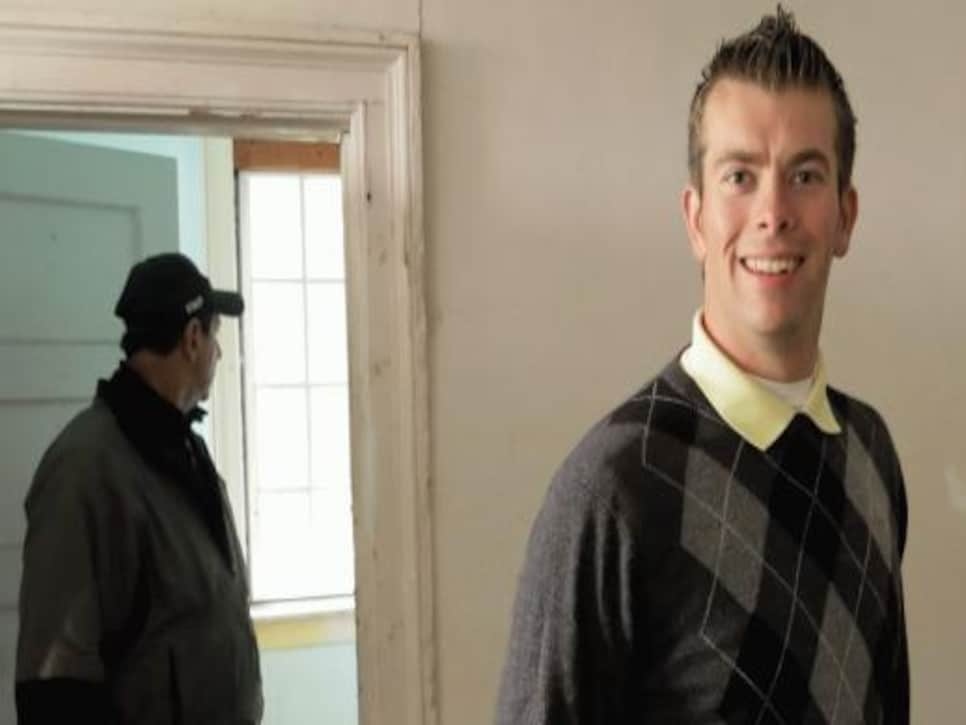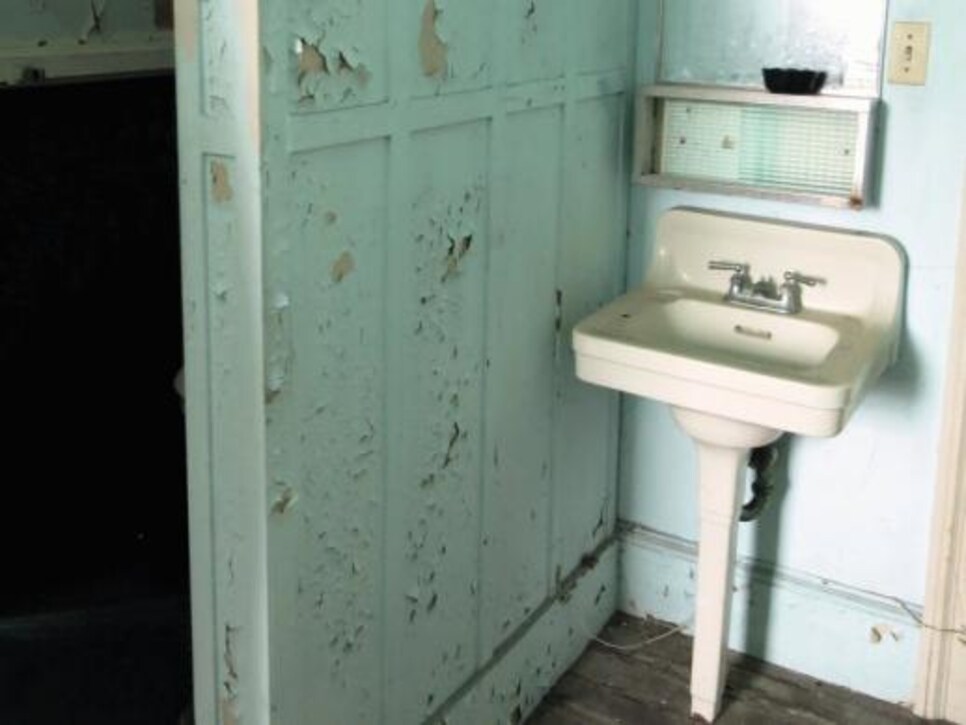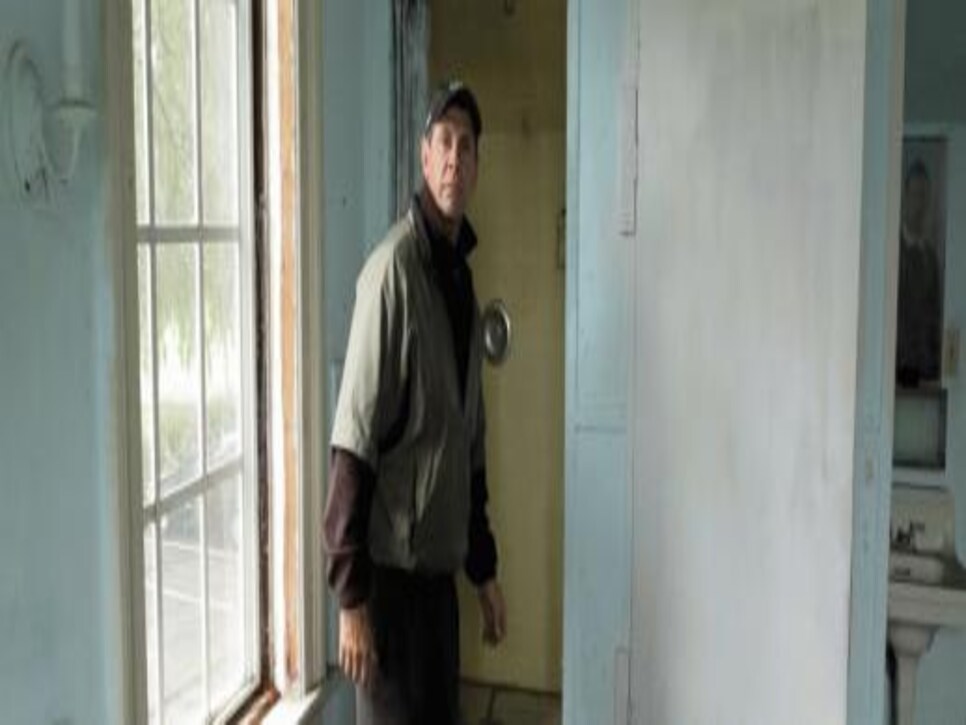 The walls were crumbling, but I could picture Norman, whom I spent some time with in the mid-1990s, standing at a window and waiting for the sun to come up so that he could tee off again.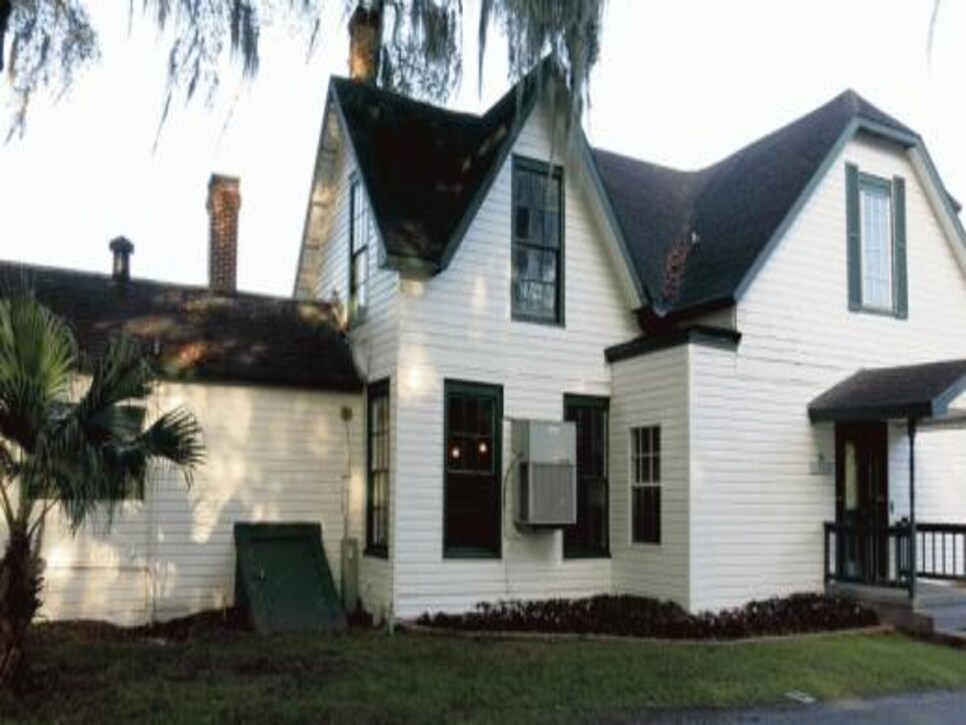 Mayfair has a long, interesting history. I'll have more about that -- and about Moe Norman -- soon.