The Loop
Mike Tirico takes over for Bob Costas as NBC's primetime Olympics host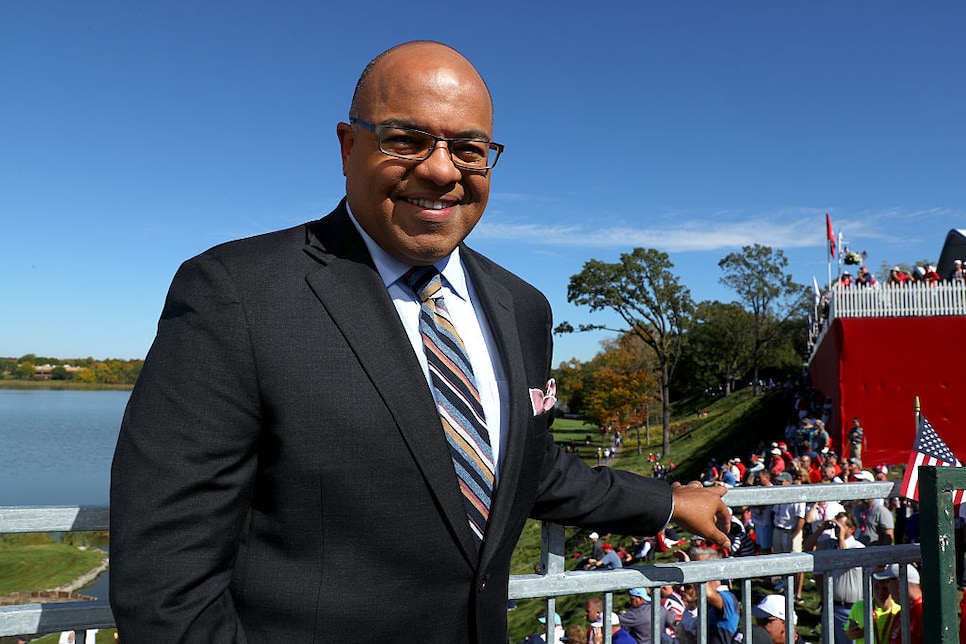 Mike Tirico has long been considered one of the most versatile broadcasters in sports. Now, he's assuming the most versatile job in the business.
On Thursday, NBC announced that Tirico will take over for longtime Olympics host Bob Costas. Although we're sad to see Costas, who has expertly handled this position since the 1992 Olympics in Barcelona, stepping down, we're happy to see him being replaced by someone so capable. And yes, we like the fact that Tirico is a golf guy at heart.
When Tirico left ESPN for NBC last summer, he had the Olympics and Sunday Night Football (Tirico served as studio host this past season, but is a likely eventual replacement for play-by-play man Al Michaels) on his mind, but golf also played an important role in the decision. With ESPN's golf footprint shrinking, moving to NBC gave Tirico the chance to continue covering the Open Championship, as well as the Ryder Cup (he served as studio host for both events in 2016).
As Sports Business Journal's John Ourand points out, there's another cool link between Costas and Tirico.
Costas, 64, will remain with NBC, but in a more limited role. Tirico, 50, will step into his new job at the 2018 Winter Games in South Korea. Golf will once again be a part of the Summer Games when they head to Japan in 2020.
"The level and longevity of Bob's tenure have left an indelible mark on American television and the Olympic Games," Tirico said in a statement. "I am honored to call him a friend, humbled by this opportunity, and thankful to the many people who have helped make this possible."