News
Mickelson, Woods and Wie bring a 'Back to the Future' quality to 2018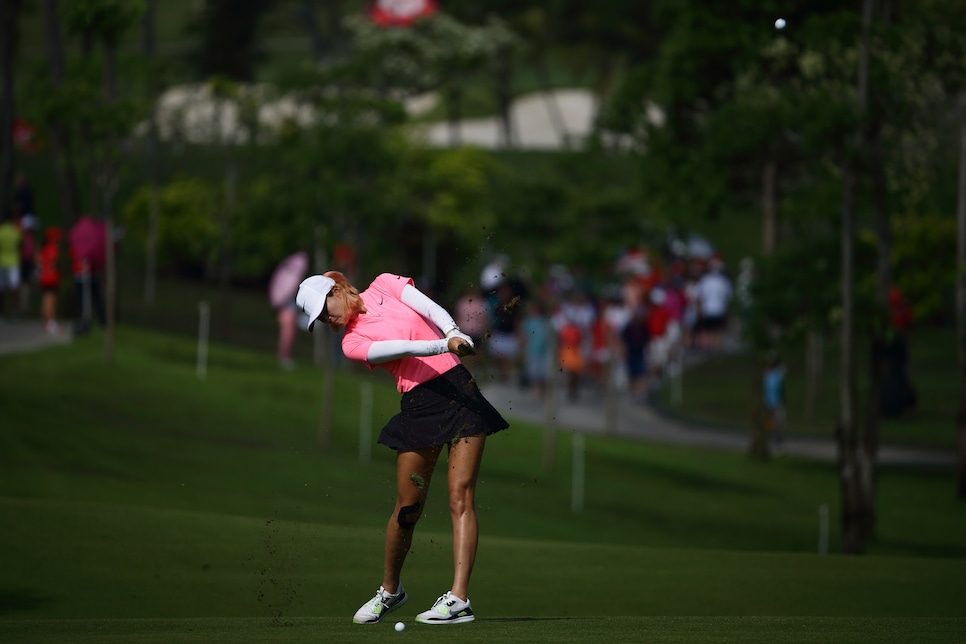 Phil Mickelson is riding a streak of four straight top-10 finishes, capped by his Sunday victory at the WGC-Mexico Championship. It's worth noting that last time Lefty had such a run was back in 2005 … which just so happens to be the last time Tiger Woods won the Masters.
Of course, Woods, who will play in this week's Valspar Championship and is coming off a 12th-place finish at the Honda Classic, is having a rebirth of sorts, too. His fused back seemingly no longer a problem, Woods has finished in the top 25 in two of three starts this year, and is showing signs of getting better.
Throw in Michelle Wie's victory on Sunday in Singapore—her first win in nearly four years—and you're probably like us: holding your breath to see what kind of historic year 2018 potentially might become.
There was a time when Woods, Mickelson and Wie carried golf. Then they got old, or hurt, or both. In came a crop of young stars, led by Rory McIlroy, Jordan Spieth, Jason Day, Justin Thomas and Rickie Fowler, among others. The baton had been passed.
Woah, Nelly. Not so fast.
At age 47, Mickelson took out the 24-year-old Thomas in a playoff in Mexico for his first title in almost five years. Making the feat all the more impressive is that Thomas had won the week prior at the Honda Classic and was in a stretch where he had seven victories in 31 starts. Mickelson didn't just win; he beat the hottest golfer on the planet.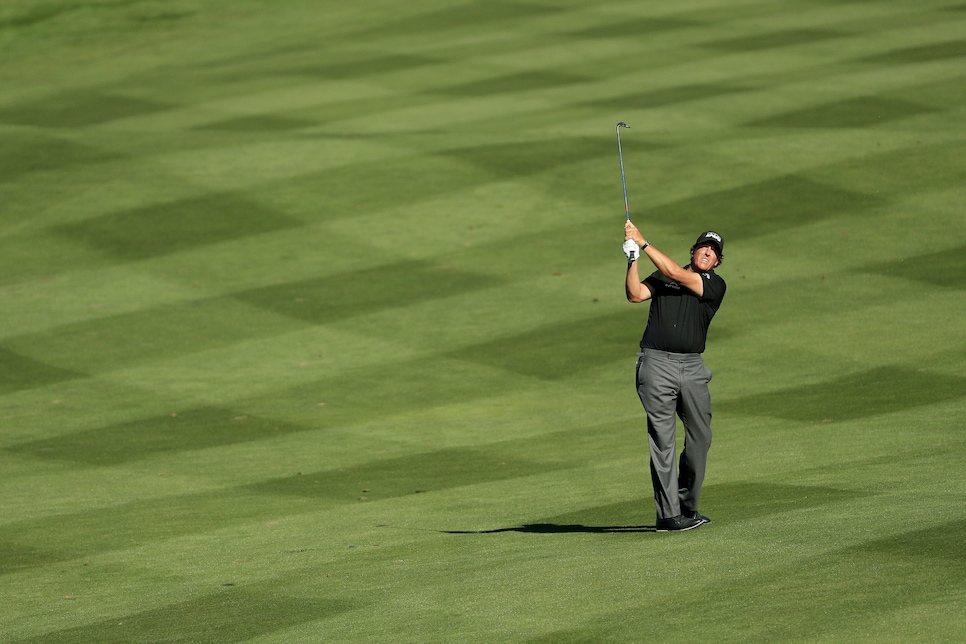 Mike Ehrmann/Getty Images
"I don't feel that age," Mickelson said afterward. "My body feels great. I'm starting to play some of my best golf. I'm actually hitting some shots better than I ever have in my career, I'm starting to putt better than I ever have in my career, and I'm actually starting to drive it better than I ever have in my career."
Five years ago was also the last time Woods played a full season. He won five times that year, along with taking PGA Tour player of the year honors. Despite his well-documented struggles since then, Woods seemingly has turned a corner in 2018; in just a few starts this year he has more many people in golf thinking he will win again this year, including Woods himself.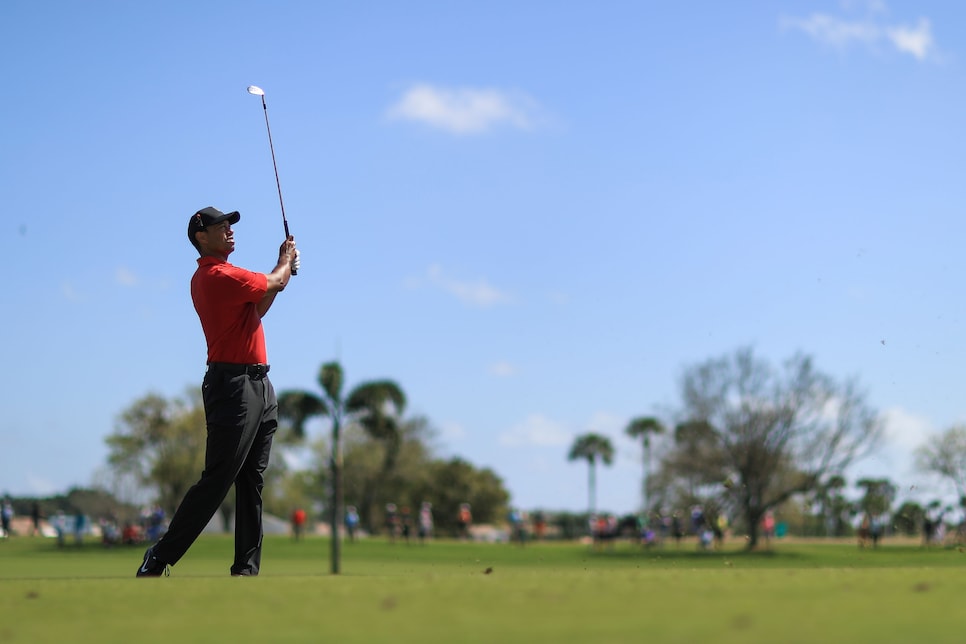 Mike Ehrmann/Getty Images
"My expectations have gone up," Woods, 42, said after the Honda Classic. "I'm hitting the ball better. I knew I could putt it, I know I could chip it, but I didn't know how well I was going to hit it.
"I've been away from tournament golf for so long, that I'm starting to feel the rounds. I'm starting to get into it quicker, feel the pace, feel the shots and get a better sense of it. The more I play tournament golf, the better I'll get at it."
As Woods climbed the leader board at PGA National, TV ratings soared, too. Sunday's final round saw a 38-percent increase from the previous year. The Farmers Insurance Open, where Woods made his 2018 debut, saw a similar increase on the final day and during the third round saw a 53 percent jump from the previous year.
This week's Valspar, where Woods, Spieth and McIlroy are all in the field, will surely have more eyeballs on it than in years past, too.
Welcome to the latest iteration of professional golf. It looks a little like the old one, and it might end up being even more fun to watch.