Equipment
Phil Mickelson to play "Phrankenwood" at Augusta?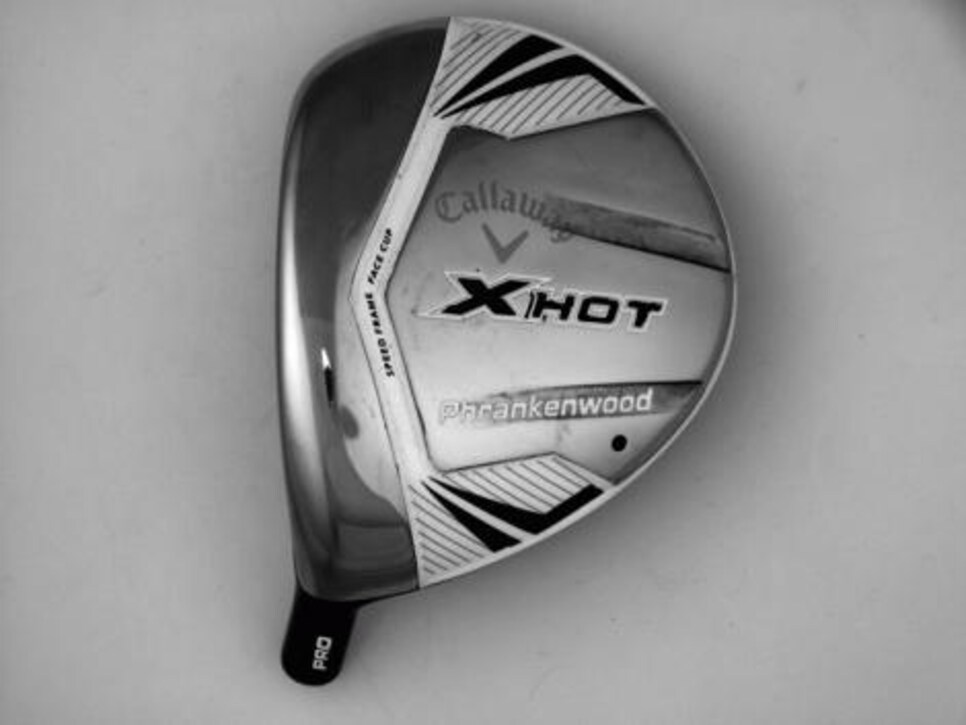 Remember the special club Phil Mickelson said the Callaway team was making for him to use at the Masters?
Today, Callaway's "X Hot Phrankenwood" hit the USGA's Conforming Club list in a left-hand-only model that was no doubt created for Mr. Mickelson.
"Phrankenwood" is a take off on the phrase "FrankenFairway" that Callaway's Senior Vice President of Marketing Harry Arnett coined in November to describe Mickelson's suped-up TaylorMade RBZ fairway wood, which Lefty used as a second driver in the WGC-HSBC Champions in China and early in 2013.
Even though the Phrankenwood is listed as a driver on the USGA's conforming list, it appears to be much smaller than a standard driver, and the sole relief (a.k.a. the slots in the back of the sole) looks to be a modification that will allow Mickelson to hit the club off the ground if he should choose to do so.
This is the second special club that Mickelson has had a hand in creating with the Callaway team this year, the first being Callaway's X Hot Pro "3Deep" fairway wood that launched on the PGA Tour two weeks ago at the Shell Houston Open and will hit shelves April 19.[