News
Michelle Wie withdraws mid-round from Women's British Open with wrist injury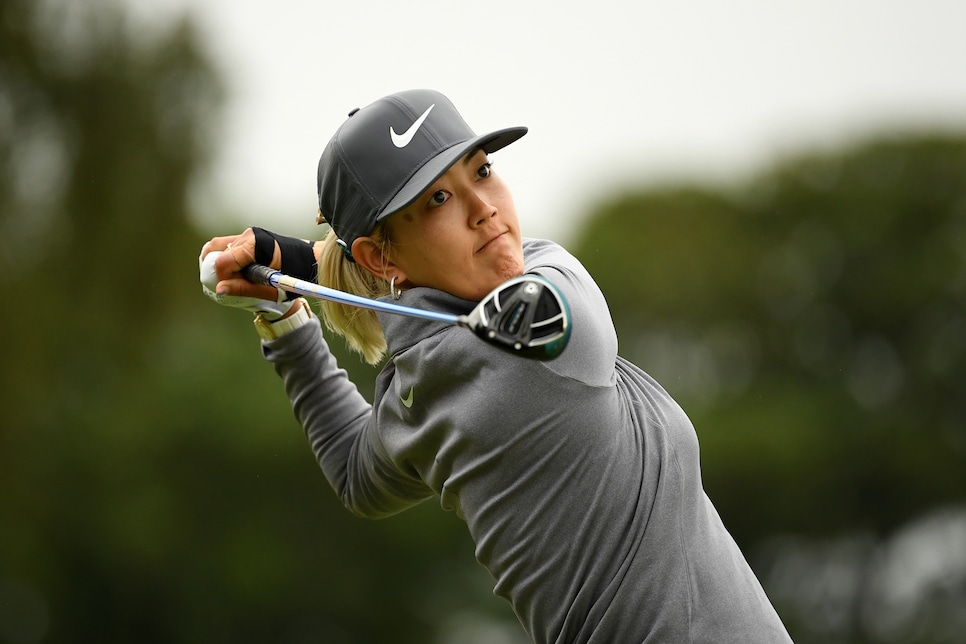 Michelle Wie bowed out of the first round of the Ricoh Women's British Open on Thursday, citing a hand issue as the reason for the WD. It's an ailment the American star has been battling all year, but in a statement Wie said it's reached a point where she needs to take time off to deal with the matter.
"I have been doing everything humanly possible (besides giving it proper rest) this past couple of weeks to get my hand healthy enough to play this event, but unfortunately, it wasn't enough," Wie said in a statement. "I gave it my all today but I just couldn't handle the pain any longer. I'm devastated that I had to withdraw mid-round, but I felt that if I kept pushing through the pain, I would have injured my hand further.
"I am confident that with the right treatment, I will be back stronger than ever. Will keep you guys posted on my prognosis/recovery. Thank you for all your kind messages and support. It's been really tough, but your unwavering support always puts a smile on my face."
Wie was eight over through 12 holes at Royal Lytham & St Annes. At the time of her exit the former U.S. Open champ was at the bottom of the leaderboard at seven over, which included a triple-bogey at the par-5 seventh.
The 28-year-old Wie, who finished T-3 at last year's Open, is currently 18th in the Rolex Rankings.