The Loop
Meet Florian Fritsch, the golfer who plans to take a boat across the Atlantic Ocean if he ever qualifies for the Masters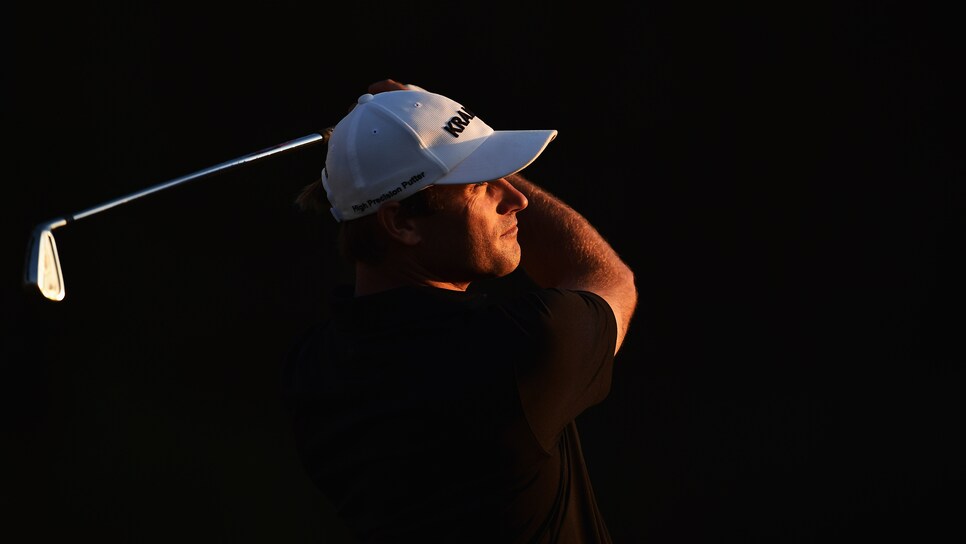 If anything happens, it will be over quite quickly.
The words from a friend were meant to be comforting, but they were anything but. Florian Fritsch now sat in terror as his plane, a speck of metal thousands of feet above Europe, got tossed around the sky. Already a very seasoned flyer at 19, Fritsch can still recall the violent shaking of the vessel unlike anything he'd felt before or since. It was the worst nightmare of the German golfer's life -- and he sat wide awake as it unfolded.
Fortunately, Fritsch's 2005 flight from Frankfurt to Turin landed safely, but the experience stayed with him like a piece of luggage checked into the inner reaches of his brain -- one that he eventually couldn't retrieve. His feeling toward flying, "went from awareness to interest to discomfort to skepticism to dislike to fear to whatever you want to call it now," Fritsch said.
A flight in 2010 – the year after turning pro following a solid collegiate career at the University of South Carolina -- was the tipping point in Fritsch's fear metastasizing into a full-blown phobia. And this time, it didn't even involve any turbulence. Fritsch boarded a flight from Frankfurt to Nairobi with a stopover in Zurich. The first leg went fine, but he just couldn't bring himself to get back on the plane knowing there'd be no other option than getting back on a plane to return. Fritsch had his bags taken off, hopped on a train back home and told his management he was quitting professional golf. He was 24 and suddenly his promising golf career seemed like it might be over.
But even with his original course altered, life went on. That very week, Fritsch met his eventual wife, Inga, when he subbed in for a friend as a participant in an experiment involving swinging a golf club. He took a job for eight months at his hometown Heidelberg Country Club, doing everything from giving lessons to fixing broken pipes. On a whim, he decided to use his remaining eligibility on the Challenge Tour. He made just enough money in three starts to earn a spot in Q School and then shocked himself when he finished sixth to earn his European Tour card.
"Is this game really so messed up? You train all your life to become good. . . and you don't make it," Fritsch muses. "And then you quit for a year and you make it?! What is this all about?!"
Still, he had a large logistical hurdle to overcome: How would he get to tournaments?
Fear of flying or aviophobia is not uncommon, but there's a big difference between being an anxious flyer and not being able to board a plane. And it's an especially crippling condition for a professional golfer. Psychologist Reid Wilson told Conde Nast Traveler in 2015, "It's a fear that's particularly difficult to tackle because we need repetition to overcome our fears. When it comes to flying, repetition is costly. Most people don't fly frequently enough." That makes sense, but what about when frequency isn't a problem? What happens when repetition only makes things worse?
For a few years, Fritsch was willing to try anything and everything. He was prescribed various medications. He underwent 12 different types of therapy, from hypnosis to rapid eye movement technique to classical psychotherapy. He attended a fear of flying seminar at an airport. He even gave sitting in the cockpit on a couple of short flights a shot. But nothing worked. Since the start of 2013, Fritsch hasn't stepped foot on a plane. And yet, he has managed to go farther than anyone could have imagined.
After a few seasons bouncing around various tours, Fritsch entered the 2015-2016 season with conditional status on the European Tour. But three top-10s in his last seven starts, including a T-7 at the Alfred Dunhill Links Championship, placed Fritsch No. 101 on the Race to Dubai list. Fritsch had kept his card in just 12 tournaments. For comparison, the players one spot below him and above him on the money list each played in 30.
His main mode of transportation in getting to those 12 events? A white BMW 320 turbo that he logs an average of 25,000 miles in per year, a figure that doesn't include his time logged on trains and ferries. Without flying, Fritsch can't travel to many European Tour events, including those in Asia and South Africa, but he's still made plenty of long journeys, including a two-day, 1,500-mile trek from Portugal to Germany, and an adventure in Morocco where he was held up by guards at the border when trying to drive out of the country. Being grounded can be a major inconvenience, but it's also allowed him to sight-see all over Europe.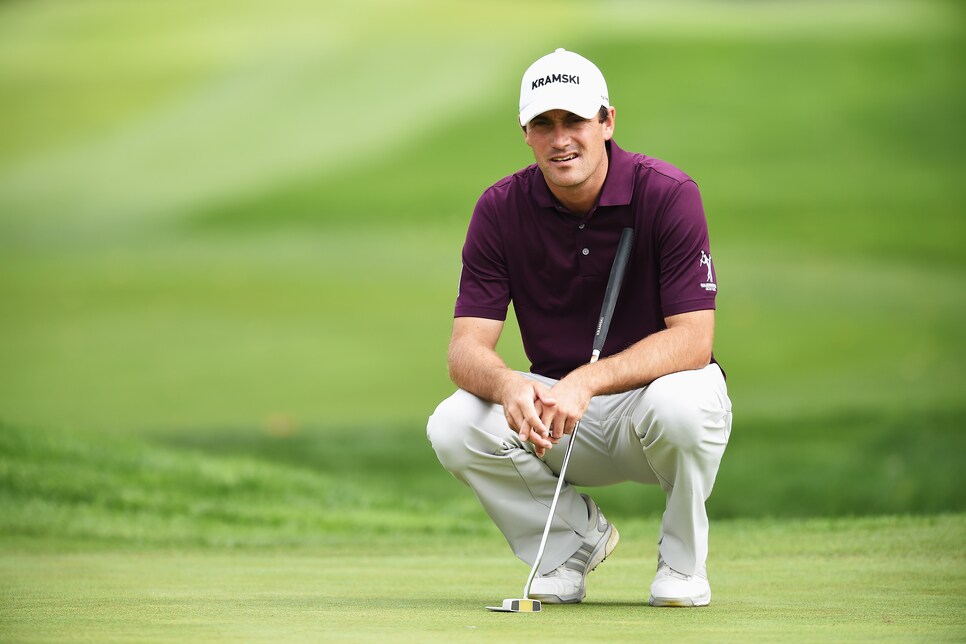 Fritsch describes himself as a typical German in regards to keeping his vehicle neat and organized by following a checklist. He listens to a lot of radio -- everything from Pachelbel's Canon to Lil Wayne to Garth Brooks -- but he also uses the time alone to think, reflect, and lately, to learn Spanish. That is, when he's alone. Inga and the kids don't partake in the extended road trips, but that doesn't mean Florian doesn't pick up passengers from time to time.
"I usually get a lot of questions and comments from the players and the caddies early in the week," he says, "but it's always interesting that on Friday night or Sunday, everybody comes to me and says, 'Dude, are you passing this town on the way?' or 'My flight got cancelled, can you take me or can you take my luggage?'"
With such a travel restriction causing him to make limited appearances, you might think Fritsch would feel added pressure when he tees it up, but his unusual situation has actually freed him up in a way.
"Since there's very little comparison and since I have not very much to lose, there's actually not that much pressure," Fritsch reasons. "I actually kind of enjoy my position right now since everybody's been doubting me, and I guess I've proved there are many roads that lead to Rome."
But there are no roads from Frankfurt to Augusta. What if Fritsch ever qualifies for the Masters?
Fritsch says he can get to New York by boat in four days, and then he can drive the rest. Seriously. Using top players with limited schedules as an example, he reasons that if he's good enough to play in the Masters, he'll be good enough to be able to afford taking a week off before and after.
And why not? Nothing in Fritsch's career, including that harrowing 2005 flight that started him down this unusual journey, has come "quite quickly." But Fritsch has found a circuitous route around what could have been a career-ending condition. And although he doesn't know if he'll ever fly again, he now believes he's got time on his side -- no matter what anyone else tells him.
"I'm taking the 'must' out of the situation. Now that you have a full tour card, you must fly again. You must do this and that. And I'm like, 'No.' I'm going to do this on my own terms," Fritsch says. "When I feel like the time is right to do the therapy again, I'll do it. But until then, I'm going to go the way I like to go."