The Loop
Media: Martin Kaymer has them talking about Tiger Woods again
The telecast of the U.S. Open was proceeding with only scant mention of Tiger Woods, at least until Martin Kaymer delivered a realistic impersonation of Woods through 36 holes.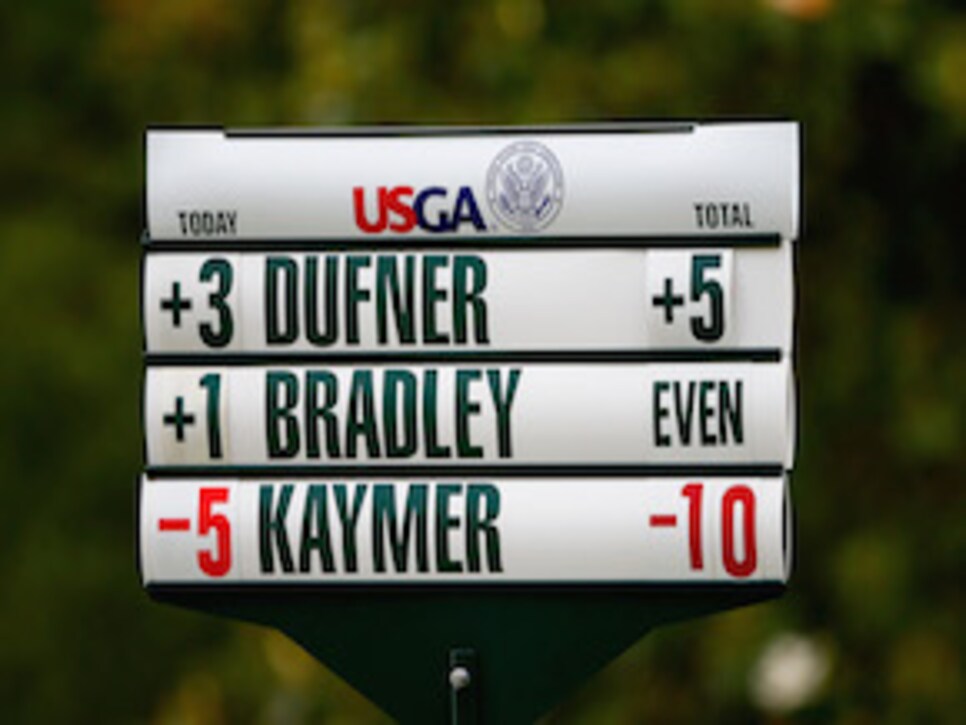 "I give Martin Kaymer a solid A, outstanding play, would be right there with Tiger at his best, it really is," NBC's Johnny Miller Two 65s in the U.S. Open with these raised domed greens, fantastic play."
Woods, who is not playing while recuperating from back surgery, set the Open standard by winning by 15 strokes at Pebble Beach in 2000.
"We find ourselves in not uncharted territory," Scott Van Pelt of ESPN said, "but it's typical in the past in a U.S. Open, if somebody was running away and hiding and we were asking everyone else about one player and that was Tiger Woods. And this has something of a Pebble Beach feel with Woods."
The sandy, native areas that were restored to Donald Ross' original design at Pinehurst brought to mind another course and another major championship.
"It's not like the USGA could duplicate this look anywhere else, except for one other spot that Martin Kaymer has won a major, Whistling Straits," Miller said. "Maybe not a coincidence."
Kaymer won the PGA Championship at Whistling Straits in 2010.
The name was Andres Echavarria, and after ESPN's Sean McDonough called one of his birdies, Paul Azinger jokingly asked, "did you practice that pronunciation, Sean?"
"I just repeated what was said in my ear and hoped it was right," McDonough replied. "Lean on Tommy Roy [NBC golf producer] as much as we can with some of those."
"They just throw a suit on us and put us in here and pull the string in our back," Van Pelt said.
McDonough, incidentally, pronounced it etch-ah-vah-REE-a. A few minutes later, Curtis Strange pronounced it eek-a-VARR-ee-ya.
From Bill Kratzert on ESPN: "I've got to give Bubba [Watson] a little credit here, Paul. He just watched Marcel Siem tee off on the 10th hole, and he said, buddy, if you're going to wear bright colors you better make sure they match, because yours don't.'"
Siem was wearing a light blue shirt with what Azinger called "neon" slacks that were a bright pink or peach, depending on the quality of your high-def television, and a white belt.
McDonough's retort: "When did Bubba become Versace?"
Pinehurst's drivable par-4: pro and con
Golf Channel's Steve Flesch weighed in against the USGA moving the tee up and shortening the par-4 third hole to 315 yards: "I don't think this is how Donald Ross intended that hole to be played. When you look at that hole in the flyover you see there's really no where to run it in. A right-hander would actually have to hit a significant cut to get it onto that green…The hole was not intended to be drivable. I like drivable par 4s, but to me that one doesn't fit."
Brad Faxon came out in favor of it: "I like it. It's going to slow down the pace of play, but I think the USGA knows, let's just get in players' heads.'"