News
Matt Harmon misses out on PGA Tour card in harrowing fashion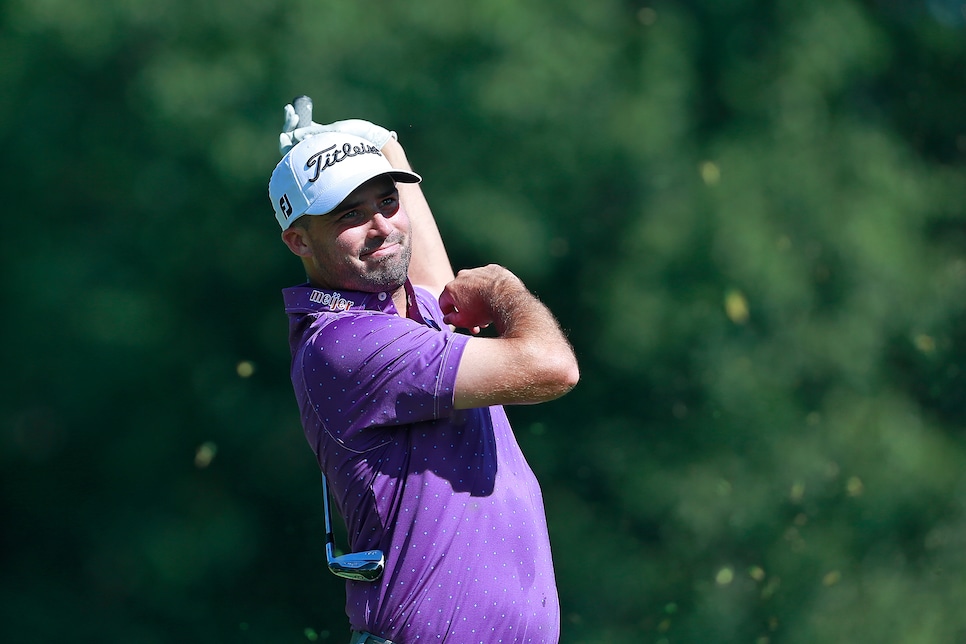 The amount of heartbreaks suffered by minor leaguers in pursuit of their PGA Tour card are so plentiful that books have been dedicated to the subject. Add Matt Harmon's tale to this mountain of misery.
Harmon entered the Web.com Tour Championship in 29th place in the circuit's Finals standings, with the top 25 earning a PGA Tour card for the 2017-'18 season (which, coincidentally, starts this week at the Safeway Open). He put himself in position to gain status through three days at Atlantic Beach C.C., in 16th place starting the final round. And through 16 holes, his ship was steady, two under on his round with just two holes to go.
However, Harmon missed a chance to get to three under on the 17th, missing a three-footer for bird. His putting woes continued on the 18th, as the Michigan State grad three-jacked for bogey. Harmon finished one under on the day, a score that moved him outside the Finals top 25.
What the GIF stops short of showing is Harmon snapping the offending putter in half before walking to the scoring area. That Harmon is first on the Web.com Tour in driving distance sadistically harkens the sport's biggest cliche: "Drive for show, putt for dough."
Still, you have to feel for the 32-year-old, who's played just four PGA Tour events in his career. Golf, she is a cruel mistress.