Masters Countdown: Clifford Roberts and the thermostats
Clifford Roberts was a co-founder (with Bobby Jones) of Augusta National Golf Club, and he was the chairman of the Masters from its founding, in 1934, until his death, in 1977. The room he slept in is at the far end of the east wing of the clubhouse. It's named for him and is called a suite, but it is really just a single bedroom with a small bathroom, plus a closet in which Byron Nelson kept clothes between visits to the club. The room looks like a hotel room, and the furniture looks like hotel-room furniture. The only amenity is a fireplace, which Roberts would light at the first hint of cool weather. (He loved fires but was ambivalent about firewood; on his order, no log was ever delivered to his hearth which had not first been stripped of anything resembling bark.) In all weather, he kept his room warm -- uncomfortably so, in the opinion of visitors. The room had two thermostats, and he would make minute adjustments in one or the other as conditions changed in ways that only he could detect.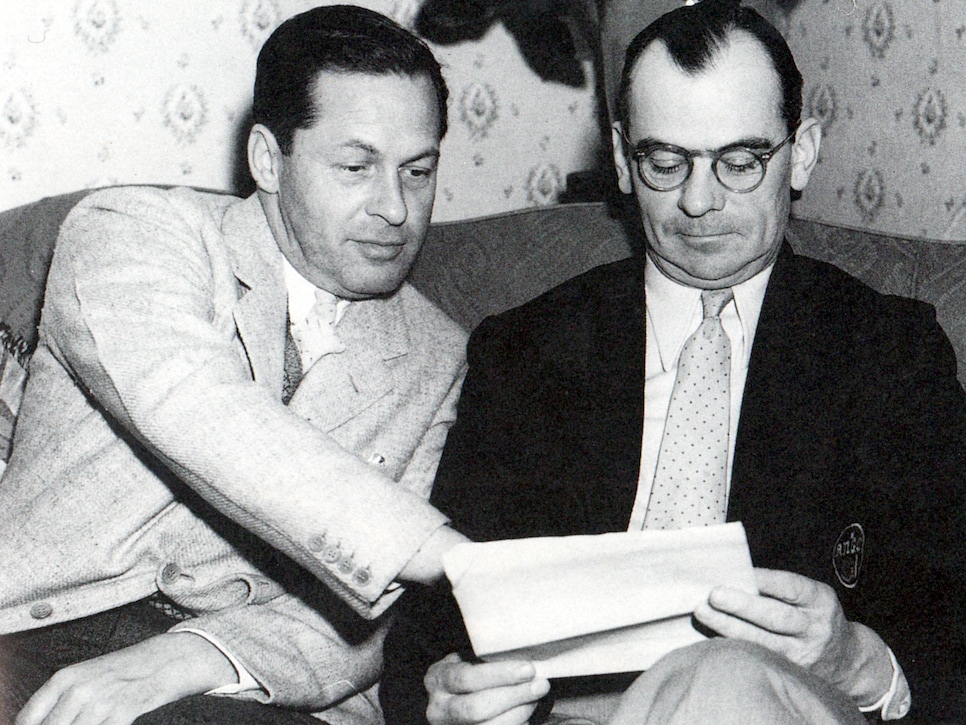 One mild day, he called the building superintendent to say that he was freezing and that something must be wrong with the heating system, because a thermometer on a table was reading four degrees lower than a thermometer near the window. The superintendent sent a man to a local hardware store with the thermometer from the table and told him to return with an identical one that read four degrees higher. When the new thermometer was in place, Roberts called the club's manager to say that the temperature in his room was now perfect and that no further adjustments to the heating system would be required.