News
Masters 2018: This year's can't-miss, sure-fire choice to win* the Masters
*Except that now we just jinxed him by picking him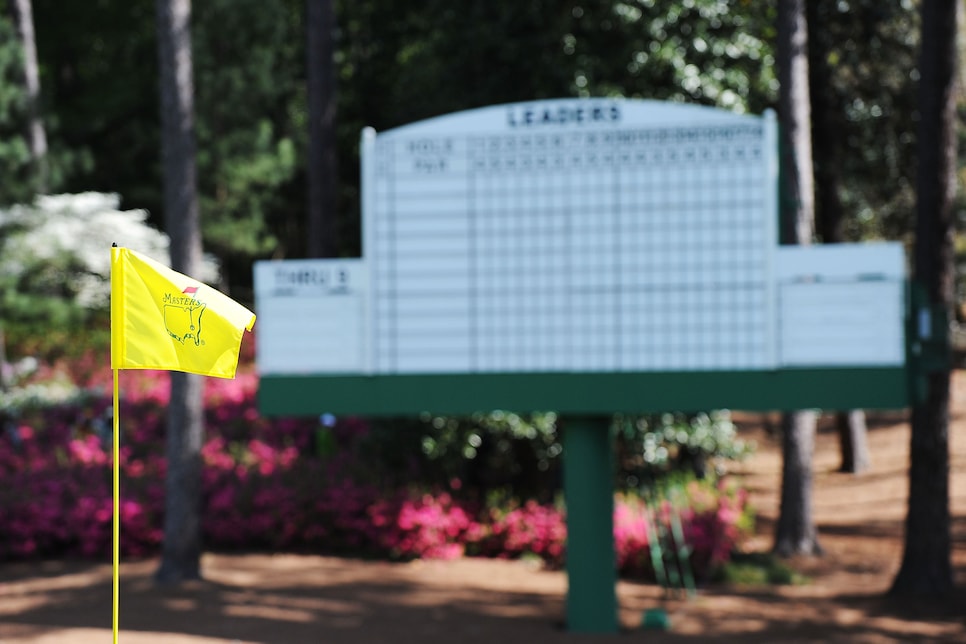 Photo By: Harry How/Getty Images
The winner of the Masters this year will be a familiar face. A man on the comeback trail, a man recovering from injury and personal turmoil, a man with a hot start to 2018. A man who has seen life from both sides but now finds himself serenely comfortable and quietly confident in the second act of his career.
Sound like someone you know? Well, don't get ahead of yourself. My picks don't have the best odds (I'm 0-for-life), thanks to my insanely tedious calculations, which as it turns out end up having all the intellectual gravitas of a random guess. (Of course, even random guesses are right sometimes.) But humor me. It was either this or replace the pressure balance cartridge on the upstairs shower. And I think we all know how that would go.
Of course, the Masters should be the easiest tournament to pick, especially with this year's small field of elites. The problem with the small tournament/easy-to-pick theory, however? The Masters field is only small in number. It's actually huge in terms of quality and, hence, possible winners. When Jim Nantz says "Hello, Friends" from Butler Cabin, it is not like Week 1 of The Bachelor or the South Dakota auditions for American Idol. No, the Masters is perennially awash in stone-cold major-championship killers like a log cabin in the Smoky Mountains is awash in brown marmorated stinkbugs. (Read The New Yorker story, and be afraid, be very afraid.)
No more has that been the case than this year when every great player including the greatest of all time (currently competing) is playing great right about now. Sure, there's a handful of senior citizens and amateurs dotting the field in Augusta, but be honest: They have zero chance to win (yes, even Freddie). But otherwise, a case could be made that pretty much anyone from Kiradech Aphibarnrat to Bernd Wiesberger could win this year's Masters. And suddenly we are thankful that it's Fred Ridley at the microphone for the trophy presentation, because the mind races at other possibilities … but I digress.
My selection of a champion—or at least the unfortunate soul who my calculations have revealed as the most likely candidate to wear the green jacket on Sunday—focused on four criteria. Why four? Because five would have required another hour of tabulations that would have seriously cut into my Masters final rounds YouTube viewing time.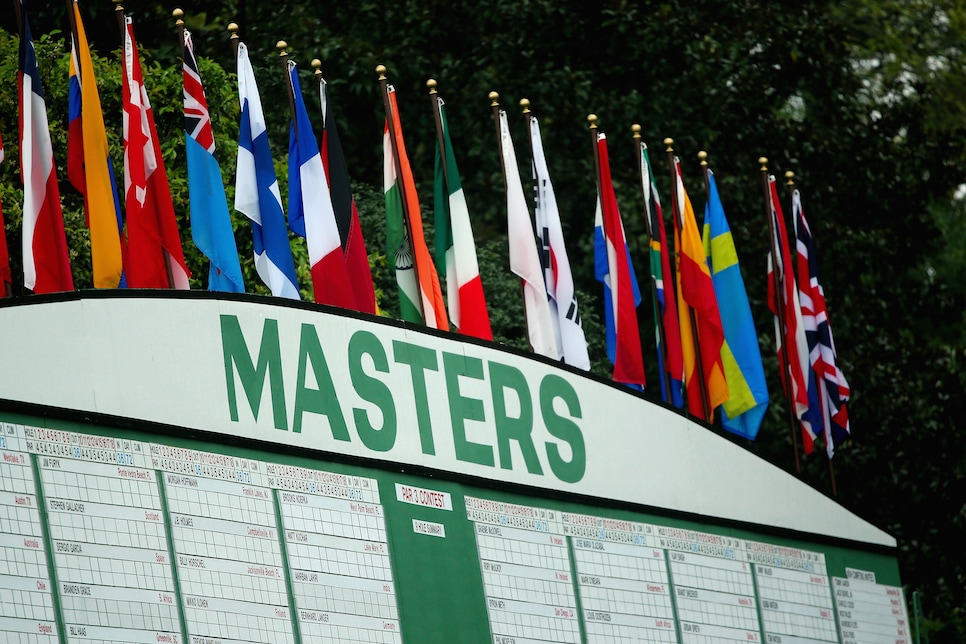 In any case, I looked at age (because experience generally matters at Augusta National unless you were just born older, like Jordan Spieth), driving distance, putting and par-5 scoring. The last three just seem obviously important, although a smart guy I know says greens in regulation really is a tell-tale sign of Masters success over the last decade. And it is if you count only what happens that week, which is a really smart way to do this sort of statistical analysis. Or it would be if the job was to pick the Masters winner after the tournament was over.
As it turns out, the last five champions at the Masters weren't especially great statistically in all of these areas, but for the most part they were sufficiently great in all of these areas the week of their victories. In fact, their Masters week performances could be quite surprising statistically. (Example: Did you know Sergio Garcia entered the Masters last year ranked 193rd in putting? That's a little like finding out Richard Nixon was quite the dancer at one time, or baseball was once, um, exciting.)
So using their statistical performances heading into Masters week, I then took the average PGA Tour rank of each winner over the last five years and then weighted them in my usual thumb-on-the-scale way. Par-5 scoring is way more important than age, for example, otherwise there'd be no reason to explain a 22-year-old Spieth victory in the same breath as a 38-year-old Sergio Garcia victory. (My theory: Being in love keeps you young, or having a newborn gives you the strength of youth. Basically, my point is the intangible contribution of passion wins the Masters, or there is no explanation for Jack Nicklaus in '86.)
It seems only fitting then that my numbers would point to an experienced Masters participant, someone who, as I alluded to, has seen the dark days and now is back on form after a remarkable performance earlier this year. There's a new smile on his face as he is happy with his game and his place, telling our Brian Wacker recently, "It's becoming a young man's sport, and so it's very rewarding to be able to go up against the young guys and still compete with them." He's even making enough noise to be back in the Ryder Cup discussion after so many years away.
By now you know who I'm talking about, a real feel-good winner to this year's Masters. That's right: Paul Casey.
Disappointed? Of course you are. With every great player in the top 20 playing great, plus Tiger, we are primed for what Professor Nantz is calling the [most anticipated tournament in his 33-year career]. So having Paul Casey win is like having someone make you flummery or a Bedfordshire Clanger for your birthday dessert.
But that's OK. I like Paul Casey. He's got five top-10s in his 11 Masters appearances, including each of the last three years. This year, in addition to the win at Valspar, he ranks second in strokes gained tee to green. The only one that's better? Garcia, that other happy warrior of disappointment who rode his state of relationship bliss to last year's green jacket.
Casey's coming from the same place. He's got battle scars, from life and golf, but scars, especially those unseen, denote character in a way 99.97 percent of tattoos denote bad choices. And now he's a happy husband and a father full of laughter.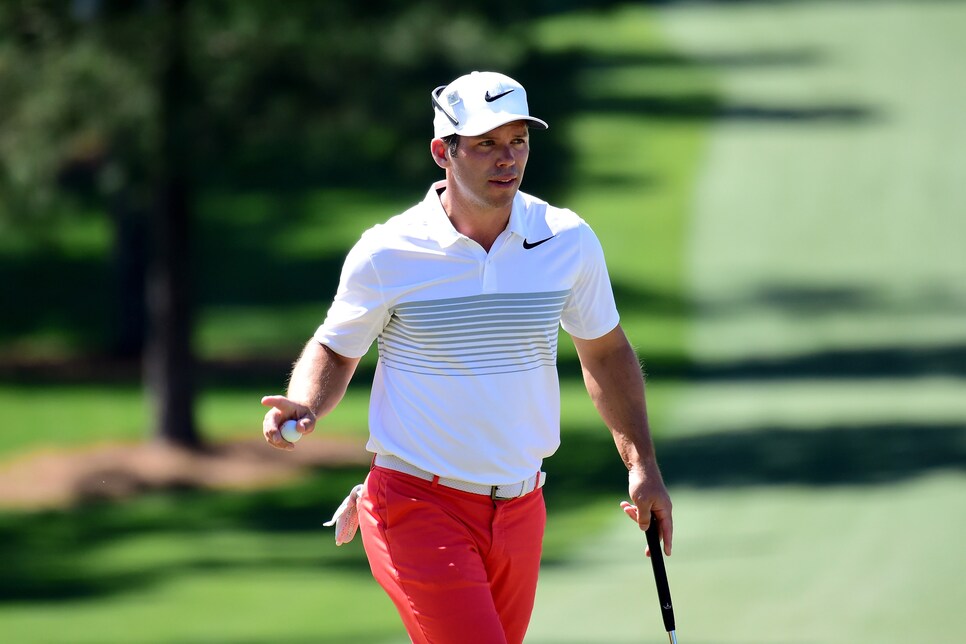 But that's missing the point. Forget the happy family stuff. Casey should win because in a year where every young player is playing great, a veteran winning a major is a refreshing reminder that golf's heroes stay relevant longer than any other sport except, well, darts and yacht racing. It happened at the Masters 20 years ago when a rejuvenated Mark O'Meara won his first major at 41. It happened at the Masters 20 years before that when Gary Player beat back Father Time with a final-round 64 to win his last major at 42.
Casey is 40 and looking for a first major that most believe has passed him by. His win, should it happen, is of course only slightly less remarkable than a win by that other old guy with the new smile, the old battle scars and the current comeback. Or that other, older guy with the new smile, the battle scars and the current comeback. Or that other one...
But even my pick's not that kind of crazy. Although, yeah, I sort of wish it was.