News
Watching Martin Kaymer suffer his second straight heartbreaking European Tour finish is pretty painful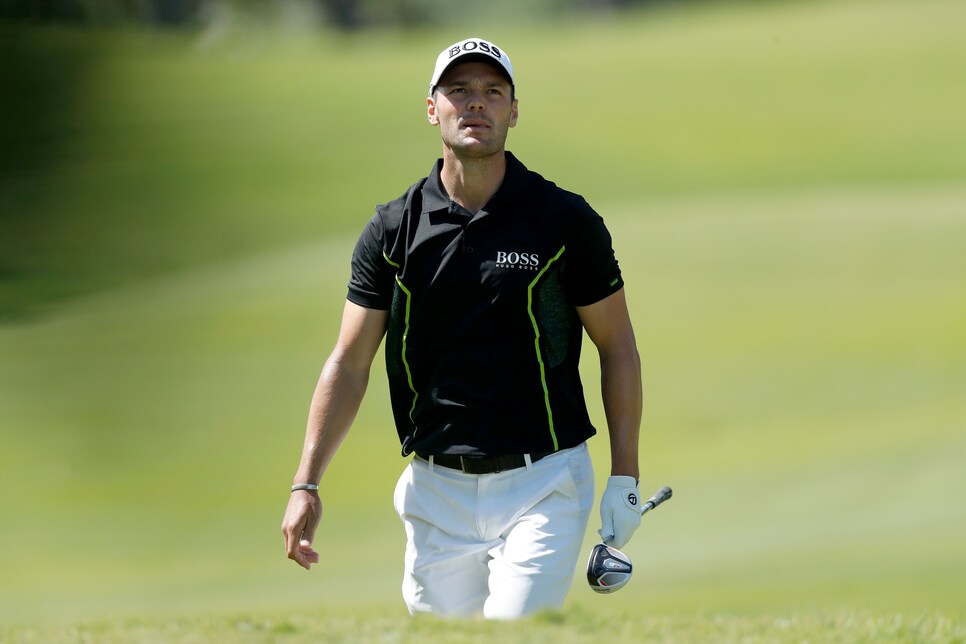 For the second straight week Martin Kaymer contended in a European Tour event only to stumble at the finish.
Luke Walker
Friends and well-wishers will insist that with each successive time Martin Kaymer squanders an opportunity to break his six-year victory drought dating back to his U.S. Open triumph at Pinehurst 156 starts ago, when the 35-year-old finally does win, it will make the moment that much sweeter. Here's hoping that's surely the case because of all the disappointment that has come in those missed chances.
The latest happened Sunday at Valderrama during the final round of the European Tour's Estrella Damm N.A. Andalucia Masters. Kaymer, ranked 123rd in the world starting the week, was tied for the lead at two over par with John Catlin as the pair played the par-5 17th hole. Kaymer appeared to have the clear advantage when his approach shot settled six feet from the hole while his opponent, in what looked like a fit of adrenaline, hit his approach over the green. Catlin, however, chipped up to five feet with his fourth shot, hoping to save par so that Kaymer would walk to the 18th tee with no more than a one-shot advantage should the German make the very makeable birdie try.
Except Kaymer pulled his putt, the ball lipping out. So when Catlin holed his par, the pair remained tied going to the 18th hole.
Seemingly, the pressure would still be on Catlin, a 29-year-old American looking for his first European Tour victory and trying to erase the memory of being DQ'd in August from a event for eating at a restaurant outside the tour's designated bubble. But he managed to find the fairway with his drive on the par-4 home hole. Kaymer, however, found the first cut of rough, which set up an approach shot that landed in a greenside bunker short left of the green. Kaymer then hit the long sand shot poorly, the ball trickling just off the green while Catlin was safely on with his approach, albeit 50-plus feet from the hole.
Catlin lagged his birdie to within a foot, meaning Kaymer had to chip his ball in for par to force a playoff. And darned if Kaymer didn't nearly do it.
Truth be told, you almost wish he didn't actually hit the shot so well, making it a little less painful that it was dangling there on the lip. Particular when you see it from this slow-motion view.
This all comes a week after Kaymer similarly made a late bogey to finish one-shot out of a playoff at the U.K. Championship at The Belfry.
Give credit to Kaymer for putting himself in good situations of late. But let's hope he finally closes one out here soon, if not for his sake then for ours.