News
Maria Torres survives hurricane, becomes first woman from Puerto Rico to get LPGA card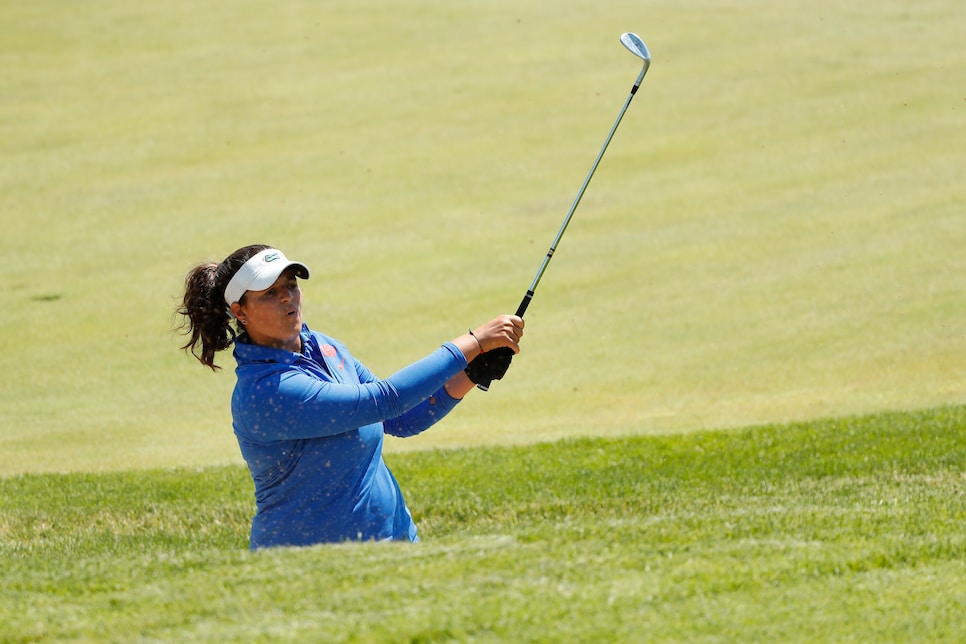 Before the final stage of LPGA Qualifying School, Maria Torres of Puerto Rico said she wouldn't turn pro unless she finished in the top 20. The top 20 finishers earn full membership while those finishing 21st to 45th receive only conditional status. After the final 18 holes of the grueling 90-hole final stage in Daytona Beach, Fla., the recent University of Florida grad had hit it right on the number, coming in 20th, with a five-day total of two-under 358. The only catch -- two other players were at 358. It took a three hole playoff, but Torres persevered and won to claim the 20th spot.
Grabbing that last available tour card would be an accomplishment for any player, but it was especially special for Torres. By doing so, she became the first woman from Puerto Rico to get a full LPGA Tour card.
The accomplishment is even more impressive given what Torres has been through in recent months. She lives in Trujillo Alto, Puerto Rico and was there when Hurricane Maria hit in September. Like the majority of people on the island, her family lost power. In the days following the storm, there was no Internet connection in Torres' home, and she had to get online to submit her payment for the second stage of Q School. She managed to find a signal at a restaurant and sign up for the second stage.
The next problem was getting her game ready for it, a challenging proposition given the suffering many experienced in the country. Before Torres' situation at home and with her family stabilized, she practiced in a park near her home as the local golf course was destroyed in the storm. Eventually, she went to Florida to practice before competing in the second stage of Q school, where she finished T-15 to move on to the final stage.
"I know people are struggling back home, but what I can do is do my job here for my family because they've sacrificed to allow me to be here to play golf," Torres told the LPGA.
With opening rounds of 73-71-70-70, Torres needed to hold steady in the fifth round. A closing 74 on the Jones Course at LPGA International didn't come without a little nervousness, but when she finished in 20th spot—10 strokes back of medalist Nasa Hataoka of Japan—it was good enough. Torres was one of two amateurs, along with Robynn Ree, to get their cards for 2018. In order to accept it, both players had to announce they were turning pro shortly after the finish.
Notable among the other 19 players to get full LPGA Tour cards was Georgia Hall, the 21-year-old Englishwoman who finished T-3 in the 2017 Ricoh Women's British Open and competed in the 2017 Solheim Cup, finishing with a 2-3-0 record. Hall and Torres are among nine Q school grads who'll be rookies on the LPGA Tour in 2018, a list that also includes: Tiffany Chan, Rebecca Artis, Luna Sobron Galmes, Ree, Lauren Coughlin, Kassidy Teare and Gemma Dryburgh.