The Loop
Make The Turn Weekly Challenge #44: Ultimate Motivation Mix
Nothing makes you want to crush it like the right song or playlist. It's often the fuel that drives us, sustains us and helps summon that extra bit of effort.
In 2002 I was terribly out of shape and desperate to get my health back. Needing to make a significant lifestyle change, I was introduced to group called Athletes Performance, now known as EXOS in Phoenix. My first workout was to begin at 6 am. I went to bed a few hours earlier than normal and arrived promptly at 5:45. At the time Athletes Performance was an offseason haven for professional athletes from virtually every sport. Now as EXOS it has grown into a monster brand developing strategies for athletes, corporations and even the military. Its staff meant business, and I knew this was an opportunity I didn't want to squander.
To warm-up, our group jogged to a massive astroturf field and began going through a number of movement-prep exercises. As we prepared to shake the rust from our tightened muscles, music began pouring through the raucous stadium sound system. It was the "Rocky" soundtrack, cranked up to Spinal Tap's infamous level 11. Standing outdoors on the astroturf field, my body shivered as I gazed up at the pitch black sky. Our coach's voice barked commandingly, as the first challenge took shape. My body was stiff and rigid as each move felt like my muscles and tendons were about to rip from the bone. Part of me wanted to quit, but inspiration echoed through the speakers as our captain led the charge. It was Bill Conti's "Going The Distance." In that moment my entire life changed.
The next morning, my muscles ached with soreness, but I showed up again at AP and every other day the staff let me participate in the program. I had turned into an animal. A fire-breathing dragon, hell bent on pushing myself to the limits. With each rep the muscle packed on . . . 150, 160, 175 pounds at only 8 percent body fat.
As I would arrive at the facility each morning, one of the defensive players for the Indianapolis Colts would grab onto my bicep and ask, "When are you coming to training camp?" I knew he was joking, but that kind of positive interaction made me want to work even harder. Nothing in my life up to that point had felt better, and to this day I rely on my experience in that program to keep me focused on what is possible.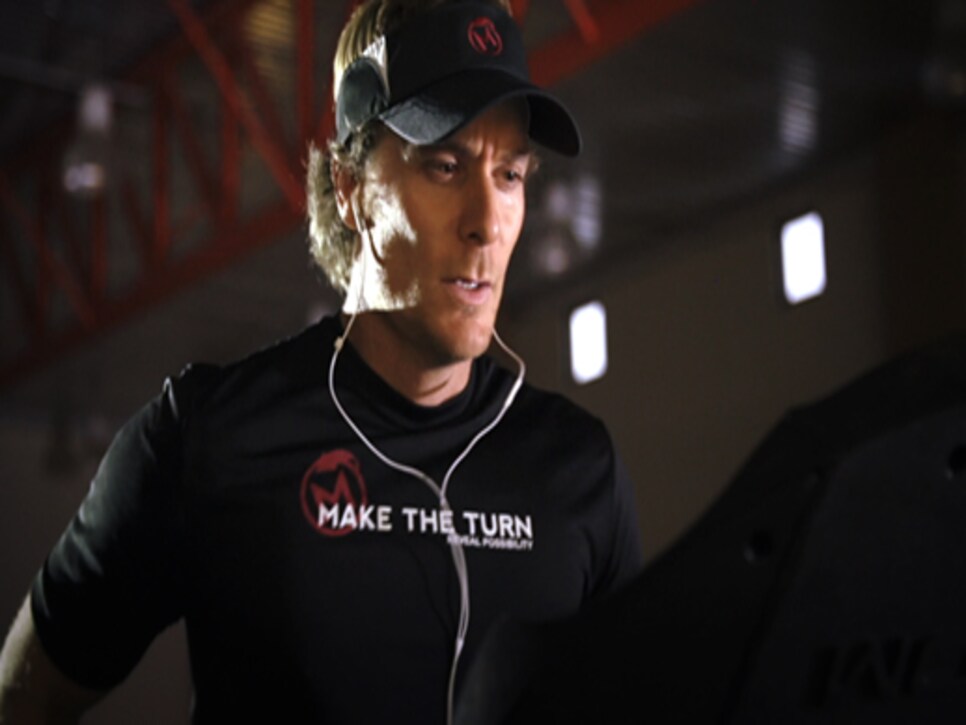 What is it that drives us to Make The Turn in each area of our lives? Sometimes it's pure desire, sometimes positive people we surround ourselves with and sometimes it can even be a song that serves as our personal anthem for excellence. Twelve years later, "Going The Distance" still pushes me to try a little harder.
Have some fun making a playlist that acts as the driving force behind your success and you can count this week's challenge as complete.
If you need some inspiration here's a list of the songs that get me going. Share YOUR songs as well and let's create the greatest playlist of all time!
__1. Going The Distance, Bill Conti (Rocky Soundtrack)
Jeff Ritter is the CEO/Founder of__ MTT Performance__. The program operates out of Poppy Hills Golf Course in Pebble Beach, Calif. Follow him on Twitter at @mttgolf*