LPGA
Watch Lydia Ko bank this shot off Hannah Green's ball for an improbable walk-off eagle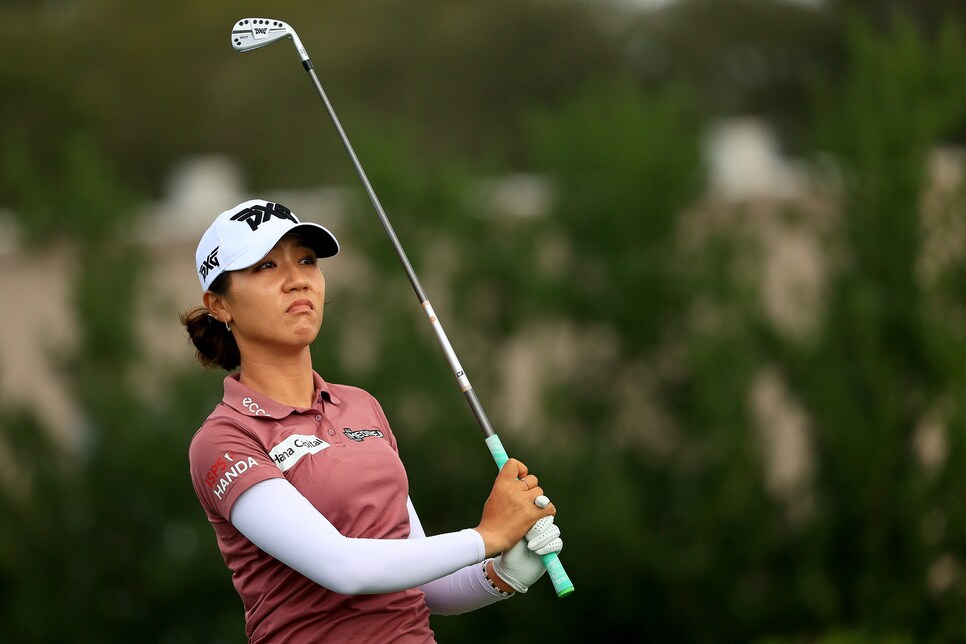 Two weeks ago Lydia Ko ended a three-year winless drought with a runaway victory at the LPGA's Lotte Championship in Hawaii. It capped a 90-hole run reaching back to the final round of the ANA Inspiration in which the 24-year-old New Zealander shot 38 under par with a 64.4 scoring average.
Not surprisingly after the emotional win, the 16th of her LPGA career, she was a little flat at last week's Hugel-Air Premia LA Open, where she missed the cut after an opening 78 (she tried hard to rally with a second-round 68). But she has managed to shake that off at this week's HSBC Women's World Championship.
Ko shot rounds of 69-68 at Sentosa Golf Club in Singapore to hover toward the top of the leader board. Then during Saturday's third round she tried to make a charge, turning in two-under 34 on the front nine. She slowed down some on the back nine, but ended her round with some fireworks.
OK, it took her a little while to figure out what went on, and her reaction was a bit muted, but we'll cut Ko some slack. She has been on a pretty solid run of late, so it's going to take a lot to impress her.
Meanwhile, before we start hearing any complaints for the "backboarding" crowd, Ko was playing from the fairway on the par-4 18th hole and can't reasonable have asked her playing partner, Hannah Green, to go mark her ball. Of course, given how precise Ko has been of late with his irons, maybe she should have.
Ko wrapped up three-under 69 for get to 10 under for the tournament, tied for fifth and four off the lead of China's Xiyu Lin. She'll be playing in the penultimate threesome in the final round on Sunday.