Short Game
Luke Guthrie: Steal My Feel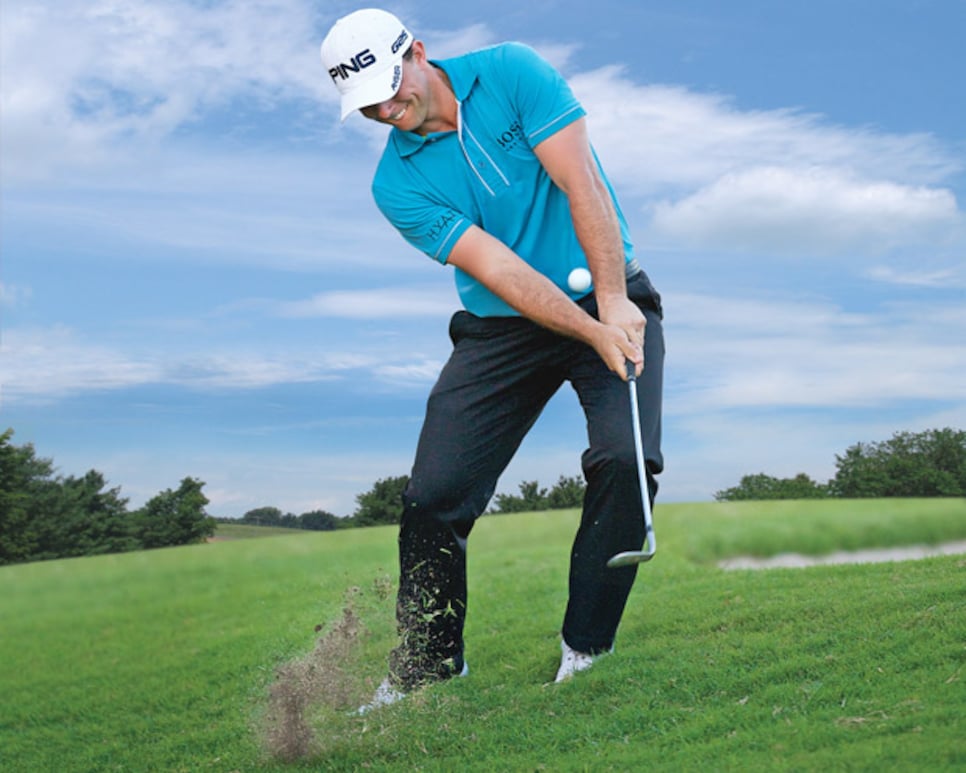 2013 STATS: Scrambling: 60.7 percent (rank: 39th) | Scrambling from rough: 64.9 percent (rank: 11th) | Total birdies: 245 (rank: 10th)
Because it's a risky play, the tendency is to not fully commit to the flop shot. Big disasters typically await long and short of the green, so at the last moment before impact you lose your nerve and end up hitting it more like a chip shot. This causes a lot of chunks and skulls.
I've stamped out any impulse I might have to get tentative with one simple swing thought: Slam the club under the ball.
To hit the flop, I open the clubface, extend my left shoulder going back, and then—bam!—slam the club into the ground. I know this sounds scary, but the bounce of the wedge will do its job to prevent the club from digging. And it works great from rough and fairway lies.
The key is to not slam the club and stop. You need to keep the clubhead moving forward full-throttle, with the face pointing at the sky (above). Speed is what imparts the backspin that makes a successful flop land softly and stop fast. Don't be scared. Try it.
LUKE GUTHRIE, a PGA Tour rookie, won back-to-back events on the Web.com Tour in 2012.