Instruction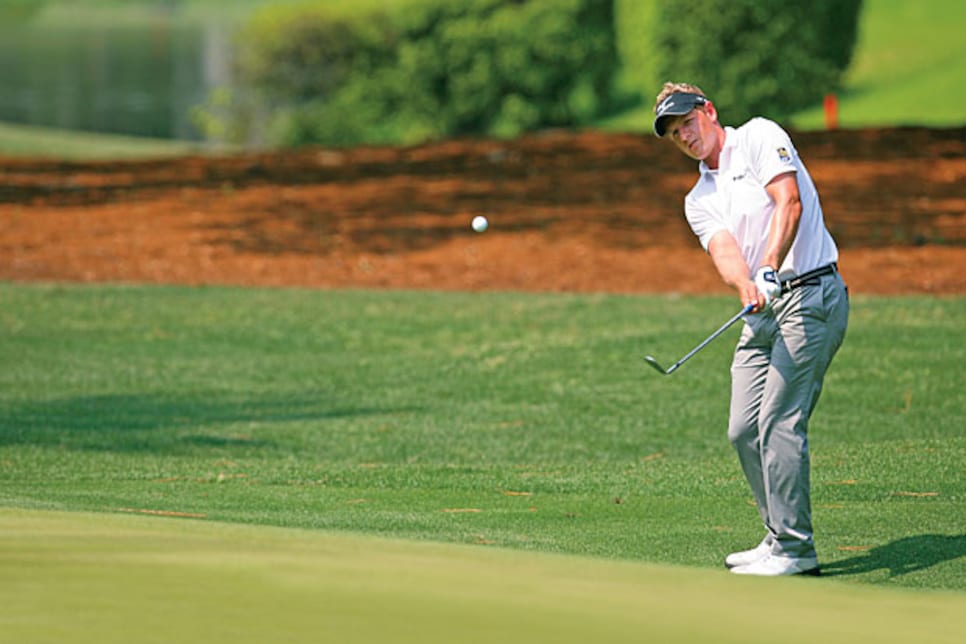 When I practice my short game, I try to simulate real golf. You don't get 50 balls on the course to hit one shot, so don't practice that way. Work on adjusting to different situations. My teacher, Pat Goss, calls this variability practice, as opposed to mass repetition.
I do this in one of two ways: Chip or pitch to several different targets, or spread the balls around and hit to one target from a bunch of different spots. Either way, I don't practice the same shot more than two or three times in a row. It's good to have a little repetition, because you're trying to learn the mechanics of hitting the shot, but more than three tries, and you're just grooving it.
This routine isn't only for chipping and pitching. I use it in the practice bunker and on the putting green, too. The reality is, you face a lot of standard tee shots and 5-irons, but around the greens, every shot is unique. When my practice reflects that, I feel like I can get up and down from anywhere.
Luke Donald, ranked No. 1 in the world, led the tour in scoring in 2011.