News
Lucas Glover's wife arrested for domestic violence; reportedly attacked him for bad round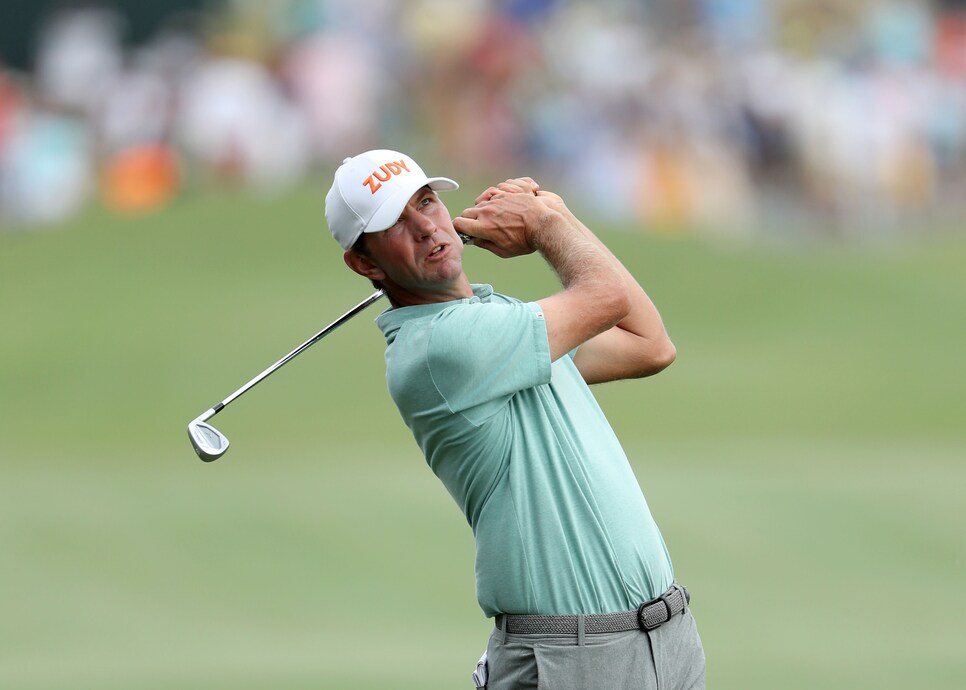 PGA Tour player Lucas Glover was attacked by his wife during the Players Championship, according to police reports. Following the tournament's third round, Krista Glover was arrested and charged with domestic battery and resisting arrest.
Police arrived to a residence rented by the Glovers on Saturday night due to a disturbance 911 call. A document from the St. Johns County Sheriff's department states Lucas was berated by his wife for his poor play (he shot a third-round 78 for a MDF—made cut, did not finish). In the report, Lucas told deputies "when he plays a bad round of golf, Krista proceeds to start an altercation with him and telling him how he is a loser and a p***y, how he needs to fire everyone, and how he'd better win or her and the kids would leave him and he would never see the kids again."
The police report said Lucas was tired of these altercations, but simultaneously tried to dissuade officials from arresting Krista.
Police noted multiple lacerations to both Lucas and his 62-year-old mother, who had blood on her shirt and said she was hit in the chest. Krista told police she had been attacked by Lucas' mother, but police reported no visible injuries.
Police officials noted in the report that Krista resisted them, refusing to get in the squad car by "blocking herself from sitting down." She reportedly attempted to wrap her legs around the car door, but deputies were able to push her in. Krista reportedly damaged the inside of the vehicle by kicking the door.
During the transportation process, the report states Krista's handcuffs were loosened and she attempted to flee. Two lawmen were able to re-handcuff her.
The report also states Krista berated the police, using threatening language.
Lucas informed officers that Krista had been drinking. The altercation allegedly occurred in front of their children.
On Tuesday afternoon, Lucas posted the following message on Twitter: "On May 12, my wife and mother were involved in an argument to which the police were called. Everyone is fine. Regrettably, although Krista was charged, we are comfortable that the judicial system is able to address what actually happened and Krista will be cleared in this private matter. We thank you for respecting our privacy as we work through this unfortunate situation."
Glover, who won the 2009 U.S. Open, married Krista in 2012. Glover is not in this week's AT&T Byron Nelson field.