Pure Silk Championship
Why this week's event at Kingsmill is a make-or-break moment in the 2021 season for several LPGA pros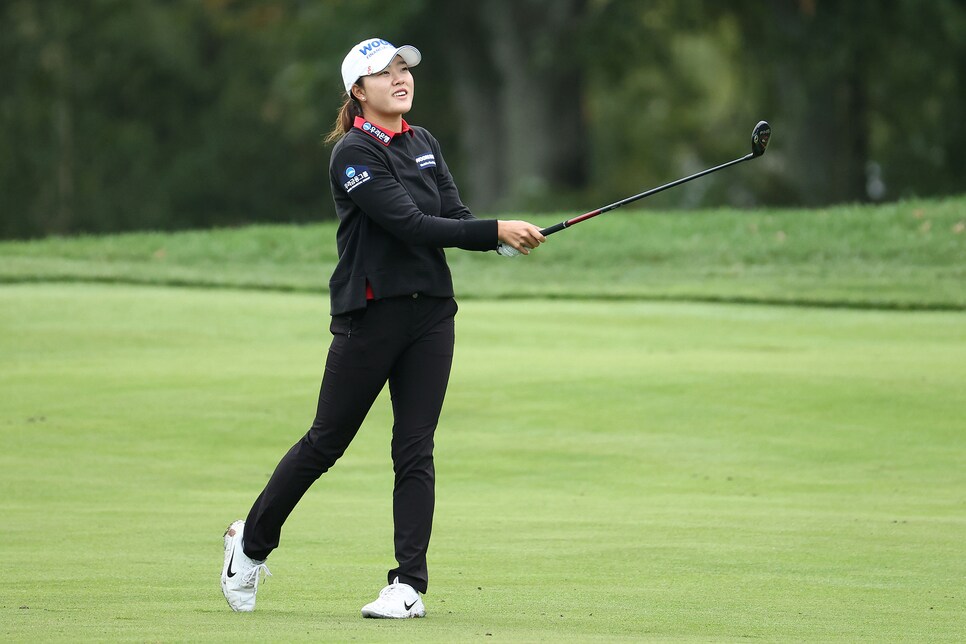 LPGA rookie Jennifer Chang plays a shot during last year's KPMG Women's PGA Championship.
Andy Lyons/PGA of America
The 2021 LPGA Tour season moves on to its 10th tournament of the year this week at the Pure Silk Championship. At a glance, it would seem like a run-of-the-mill event, albeit one that begins a parade of 11 straight weeks of tournaments through early August.
But with a closer look, the stop at Kingsmill Resort in Williamsburg, Va., is actually one of the more critical weeks of the year for LPGA members, specifically those who earned their cards via Q-Series and have limited status. After Sunday's play wraps up, the LPGA "reshuffles" the priority list for tour members for the first time since the middle of 2019. That means players have one last tournament to earn critical CME points and potentially set themselves up for more access to events for the rest of 2021.
"Reshuffles are huge, especially for people who don't have the best priority status," said LPGA Tour rookie Jennifer Chang. "If I can bump up a couple more spots even, depending on how everything goes, that would be a huge thing for me. Even just one spot can be the difference between getting into a tournament versus not getting into one."
Like the PGA Tour, the LPGA classifies members into various categories depending on their play from the previous season. Top categories include players high on the money list, career money leaders and winners in recent seasons. Tournament fields are filled in order of categories, so the better or higher category you're in, the better chance you can pick what events you want to play in.
The reshuffle, which ordinarily happens twice during the season, lets players from lower categories move into higher ones based on their current play (or move up on the priority ranking within a category).
Reshuffles for 2021 are using CME points instead of official money. And the potential movement is limited. The LPGA Tour has Category 8 for players from lower categories who are in the top 80 of the CME points list in 2021 after Pure Silk. In addition, Category 13 will absorb all players from lower categories who don't move to Category 8.
So, for example, Leona Maguire is 16th on the CME points list and will move up from Category 9 (the top 10 LPGA Symetra Tour players) to Category 8. Lydia Ko sits atop the CME points list but is already in Category 1, so she won't reshuffle.
Chang is currently in Category 14 from earning her card through Q-Series in 2019. This category is the break even group for entry into most full-field events. Chang finished T-9 at the 2019 Q-Series, and is currently 137th on the tour's overall priority list. Chang is making her seventh start of the season at the Pure Silk, a full-field event with 142 players competing. (A priority number inside 144 essentially lets you play any full-field event you wish.)
On the other side of the breakeven point is long-hitting Bianca Pagdanganan. She, too, is in Category 14 (finished T-38 at Q-Series) but is 167th on the overall priority list. The 23-year-old Filipino rookie has only played twice this year, and just once from her status. (Pagdanganan's start at the ANA Inspiration came from finishing in the top 80 on the money list in 2020.) She's missed the cut in both starts so has no CME points earned in 2021. Thus she needs to have a really good week (top eight or better finish) in hopes of somehow getting into Category 8 or risk moving only to Category 13 and being low on the priority list inside the category. (All this despite a third-place finish at the LPGA Drive On last fall and a spot in the CME Group Tour Championship last December.)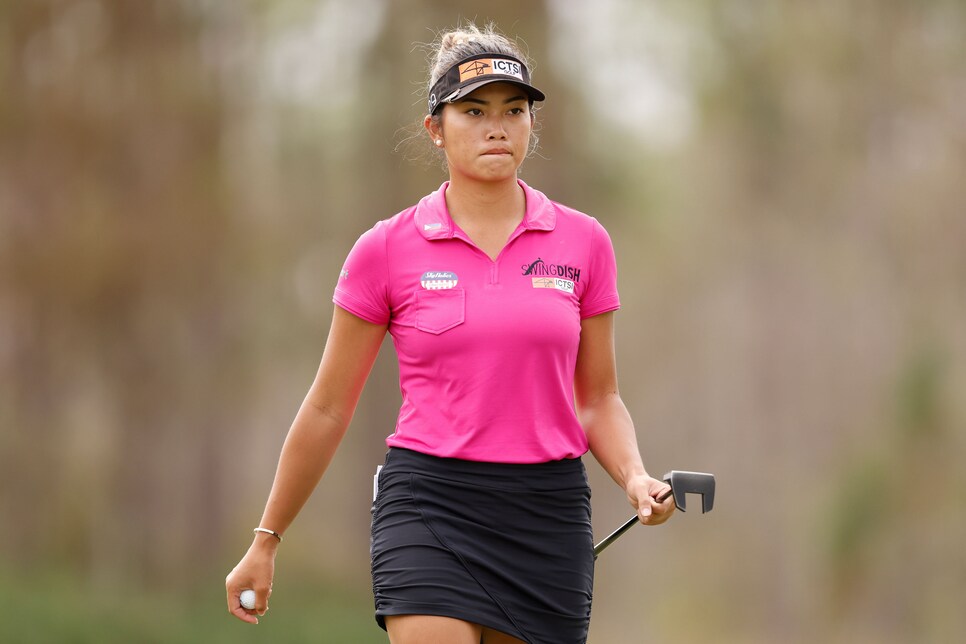 Bianca Pagdanganan needs a T-8 finish or better this week at Kingsmill if she hopes to jump from Category 14 to Category 8 and be able to pick what full-field events she plays in this summer on the LPGA Tour.
Michael Reaves
"I think the reshuffles are a bit stressful for some players, especially for rookies, because if you get passed, your schedule can be very much in limbo," says LPGA Tour veteran Christina Kim, currently in Category 14 as a Q-Series grad but set to move to Category 8 thanks to being 57th on the 2021 CME points list. "On the flip side, if you're in my camp, knowing that all I needed was a tee time to get a chance to play well, you don't have to focus on the reshuffle because good golf will take care of itself."
Chang has made the most of her opportunities, with her first career top-10 at the LPGA Drive On Championship at Golden Ocala in February. She is in 72nd place on the CME points list and is in the field in Kingsmill. If she stays in the top 80 after play on Sunday, she'll move to Category 8. Otherwise she can only jump to Category 13.
The second reshuffle doesn't happen until after the CP Women's Open the last week of August. So for many Q-Series grads, this week is a make or break point for hopes of keeping a LPGA card for 2022 or having to go back to the Q-Series.