Missed It By That Much
Somehow, some way, this perfect wedge shot from Louis Oosthuizen did not find the bottom of the cup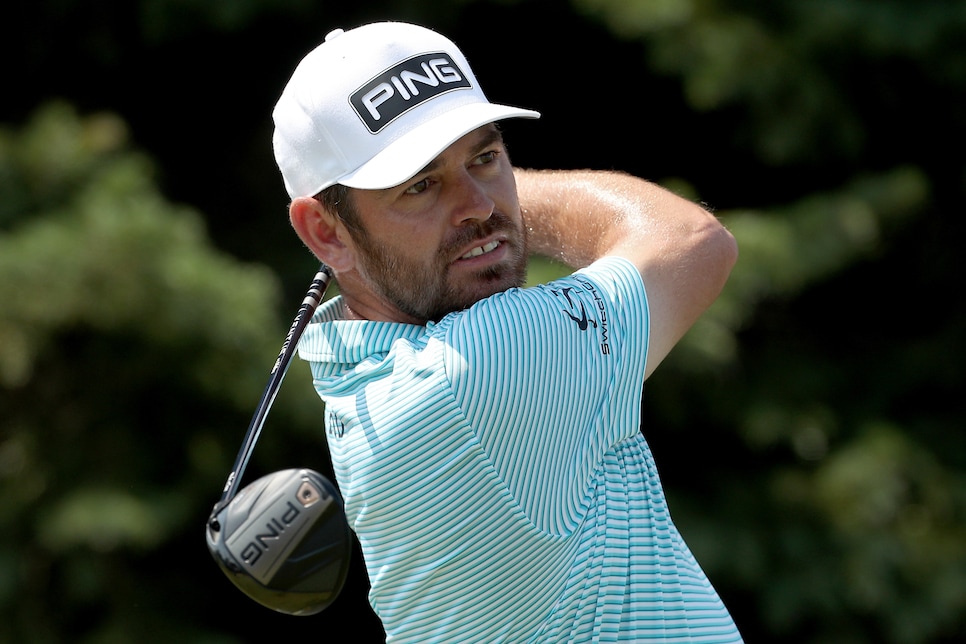 The 3M Open is very much not a major championship. However, you may mistake it for one when you see who might finish second this week at TPC Twin Cities.
OK, that may have been a bit harsh, but Louis Oosthuizen really is making a habit of coming up just a shot or two short this last handful of years. Normally, he only does it in majors, but it appears as though he'll do it again this week, once again in excruciating fashion. Beginning the day at eight under, four off the lead, the South African worked it to 12 under through 17 holes, likely needing an eagle at the 18th to post a number that might actually hold up.
To Oosthuizen's credit, he gave it his best effort, and on what has been one of the most difficult holes for the field all week. After missing the fairway and finding the left rough, he laid up to 95 yards, then hit a perfect wedge shot that did everything but go in the hole. In fact, it pretty much was in the hole before popping out. Are there still noodles in these cups?
Goodness gracious, do the golf gods hate this guy or what? That ball literally went in the hole before deciding it was too good for its home. What a brutal, brutal lip out for King Louis, who could really use just a hair of luck one of these weeks to finally pick off another victory.
Unfortunately, it doesn't look like that victory will come this week. Even if that had dropped, Oosthuizen would have only been tied for the lead at 14 under, which may have at least had a chance at forcing a playoff. Thirteen under could still get it done, too, but he'd need the guys ahead to struggle down the stretch for that to happen. All he can do now is watch and wait, though if he wants to avoid seeing that highlight over and over again, he might want to avoid a TV.