The Loop
Looks like HSBC uses over-the-top marketing for its women's golf championship, too
Golf is a sport filled with traditions, and perhaps no custom is as sacred as the WGC-HSBC Champions promotional shoot. From banging on drums, sword fights and capes, the event never fails to produce delightful imagery. To those who find as much charm in the photos as we do, you're in luck: apparently the HSBC uses over-the-top marketing for its women's championship, too.
The HSBC Women's Champions kicks off this week in Singapore, with 23 of the sport's top 25 players in attendance. But just in case that firepower doesn't light your flames, this amazingly absurd laser show should do the trick:
I don't know about you, but I'm definitely in the mood for some Top Golf.
While the video does earn a round of applause, it still falls short of the crème de la crème of HSBC photo-ops: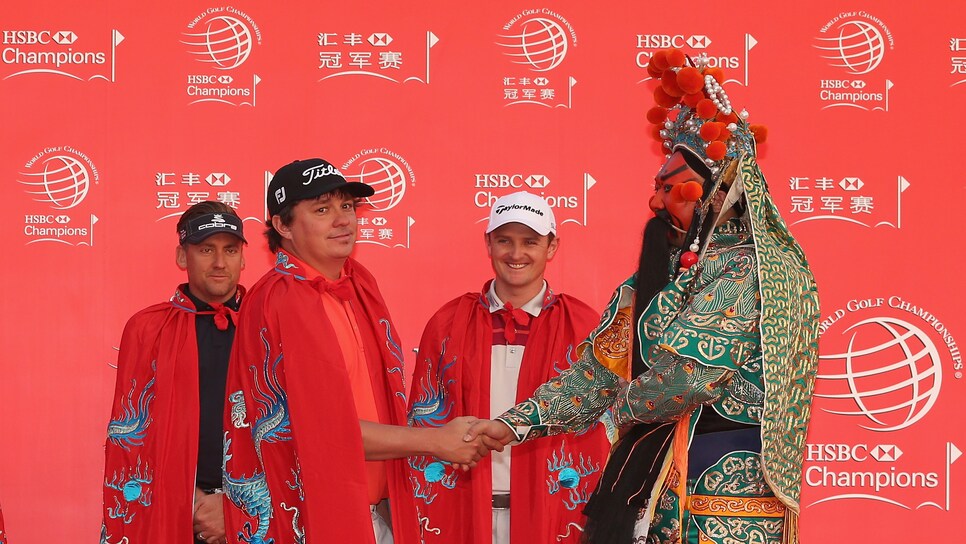 Something to shoot for next year, we suppose.