The Loop
Looking for a new putter grip? The PGA Show has you covered
One of the clubs that you probably change the most in your bag is your putter. Mallet, blade, shaft length, counter balanced, flow neck - the list goes on. But what if you want to change your grip? If the stock grip your putter came with isn't feeling right, you should check out one of the grips that I spotted at the PGA Merchandise Show Demo Day today. These grips all range from 'normal' sized grips to oversized, some have counterbalanced capabilities, and some are interchangeable.
The rubber in the Tour SNSR grip is so soft that it lets you know if you're gripping it too tightly. If you see your fingers pushing the rubber in, you're holding on with too much pressure. Release the pressure until you're not molding the rubber, and you know your grip is in a position to let the putter swing smoothly and on line. They have both contour and straight grips in this model, offered in the smaller 104cc grip and the larger 140cc grip. These grips will be available in April.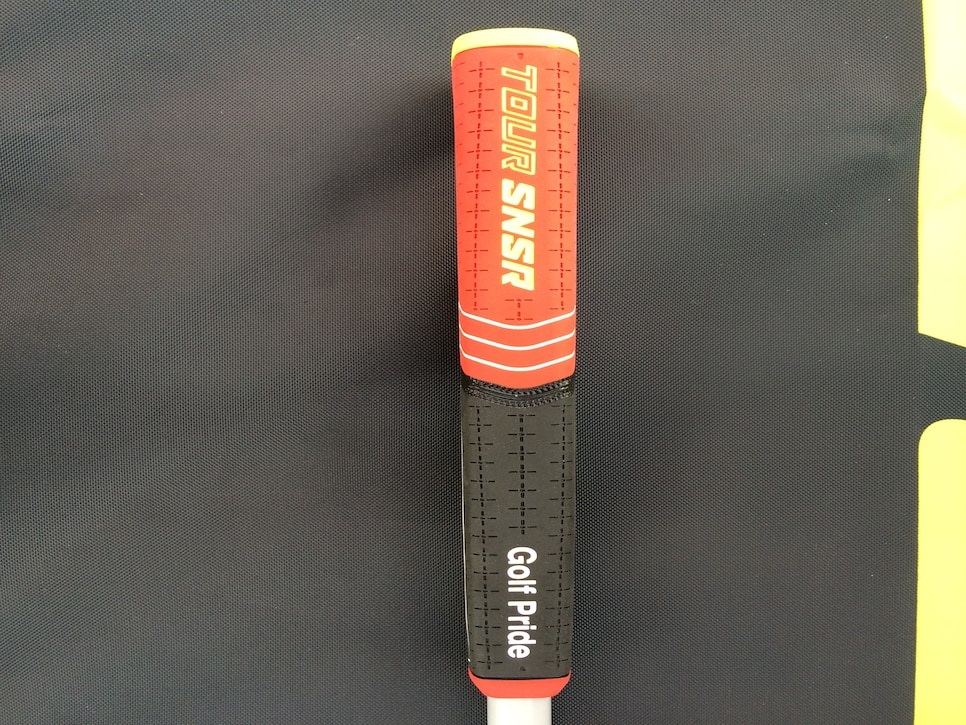 Especially with the anchor ban in place, a lot of people have been trying out counterbalancing their putters. The idea is that it puts more weight in your hands, and therefore more control. Superstroke has offered a model that has a removable counterbalance weight, but now they're offering that option in all of their putters. It's nice to be able to try counterbalancing on a noncommittal basis. The red 50 gram weight that you see on the top of the grips screws in and out with a small wrench, so you can counterbalance or uncounterbalance depending on how your stroke feels. Grips are $35, and come in nine different shapes and sizes.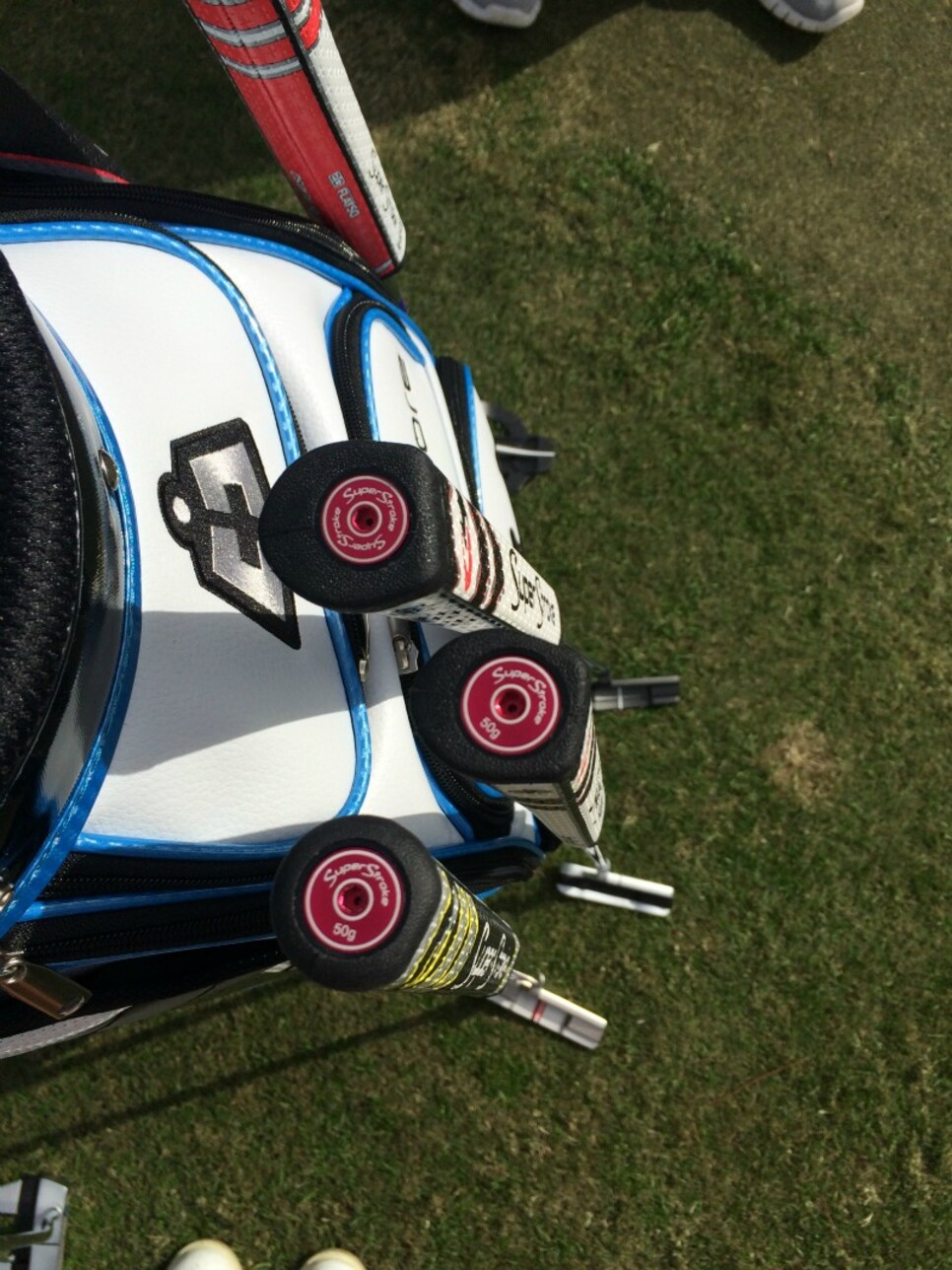 Champ's newest grip, the C1X is oversized and is rounded around the back, with a flat front. It's made out of the same soft polyurethane that their C1 model is made of. A lot of focus was put into the texture pattern. The combination of the soft material and detailed pattern improve your ability to hold onto the putter without over-gripping. Retail for these grips is $18.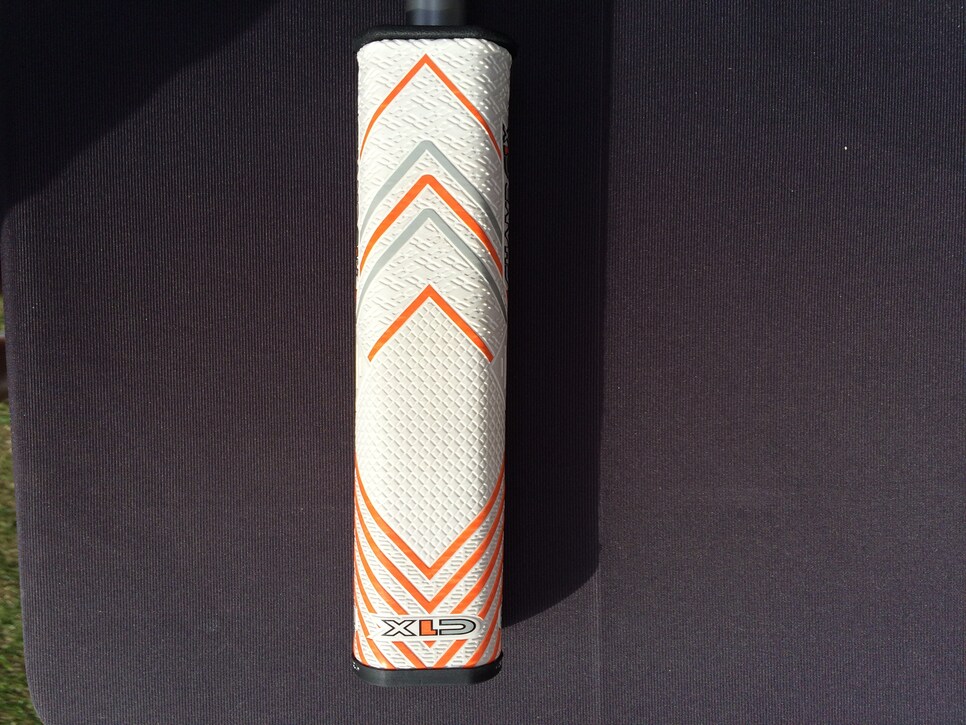 Switch Grips has a pretty cool setup: You put the sleeve on any putter, and then the grip locks into the sleeve. This year they've put in a polyurethane liner inside for a better fit between the sleeve and grip. There are three shapes, and two sizes for each shape. There are eight standard colors, and then the exotics line, where you can find options like snakeskin and ostrich. If you're the kind of person that likes to try out different grips, this set up will keep you from asking the guy at the golf shop to change your grips for you. You can make as many changes you want, as often as you want. The player line costs between $30-50.