Latest News
Golfer killed by lightning strike on New Jersey golf course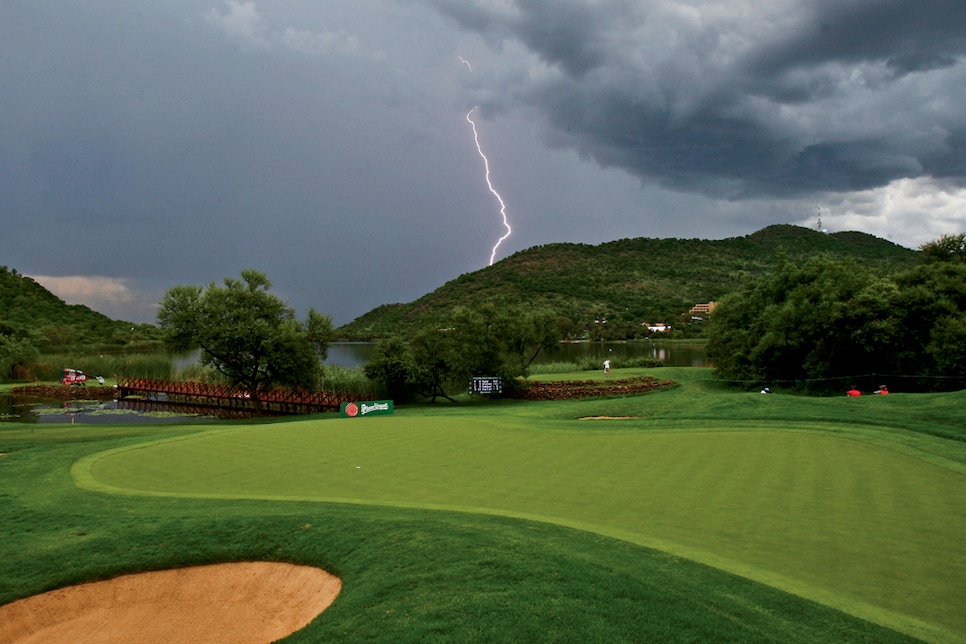 Richard Heathcote/Getty Images
A man seeking shelter on a golf course from a pop-up thunderstorm in southern New Jersey died on Wednesday, authorities say, when lightning struck a tree near him.
The man was in his 70s, according to a CBS Philly report, and was pronounced dead on the scene at Burlington Country Club in Westampton, N.J., a private club in Burlington County. He was about 500 yards away from the clubhouse, according to the report.
The report explains that the storm popped up in the afternoon, not giving the man warning that danger was on its way. Though the official cause of death had not been determined, town police cited wet ground from previous rain making it easier for lightning currents to travel through the ground.