Arnold Palmer Invitational
Lee Westwood on DivotGate: 'The game was never meant to be fair'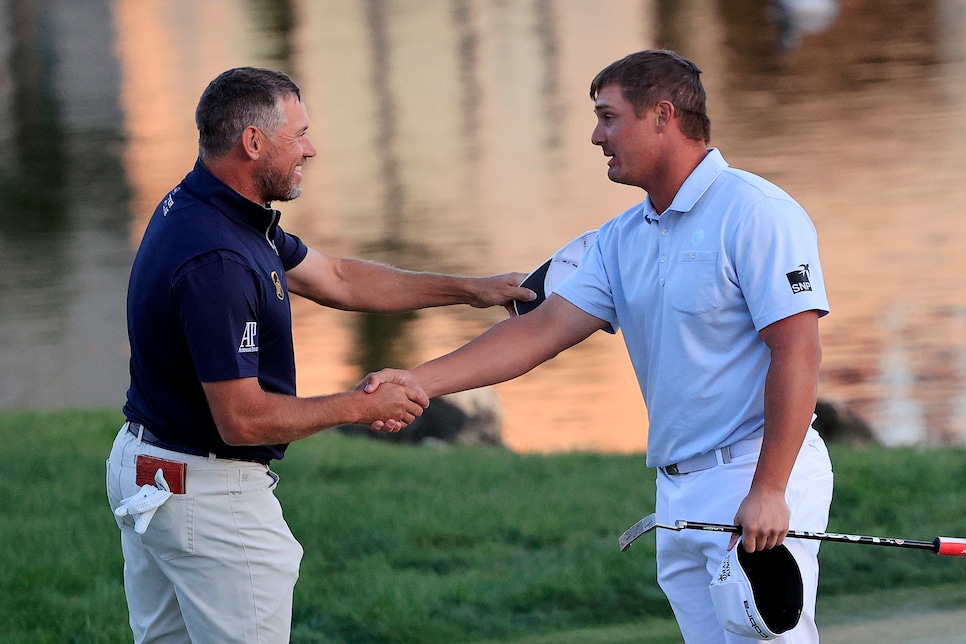 Outside of one poor putt at Bay Hill's 16th green, Lee Westwood did everything he possibly could to at least force a playoff with Bryson DeChambeau on Sunday at the Arnold Palmer Invitational. His finest moment may have come at the 18th tee, where, trailing by one, Westwood laced a drive down the middle of the fairway, seemingly setting himself up with a prime chance to attack the flag and make a birdie.
Westwood's reward for hitting the drive of the week when he needed it most? His ball coming to rest in a sand-filled divot hole, turning up the degree of difficulty dial to 11 on an already pressure-packed approach shot from 170 yards away on one of the PGA Tour's hardest closing holes.
Even so, the Englishman was able to find the green, but left himself with a 65-foot birdie putt. He got it down in two, making DeChambeau sweat out a 5½-footer for par that ultimately won it for Bryson in regulation.
Within minutes of Westwood's brutal break, social media was lit aflame by people who believe it to be the most unfair rule in golf. OK, technically not being allowed relief from a divot is not really a rule, it's just … exactly that, not being allowed relief. The situation was exacerbated by the fact that DeChambeau had gotten relief two holes earlier from the fringe about an inch off the green when he claimed a sprinkler head was impacting his shot.
As expected, Westwood took the whole thing in stride. He was not asked about the bad luck in his post-tournament press conference, but he did respond to a tweet on DivotGate Sunday evening.
If anyone knows about golf being unfair, it's Westwood, which is why this reaction is not surprising in the least. His ball has found a divot hole before and it likely will again, be it on a Thursday morning while no one is watching or in the final pairing on Sunday. If and when it does, Westwood will step up, strike it and move on to the next shot, fair or unfair.