Courses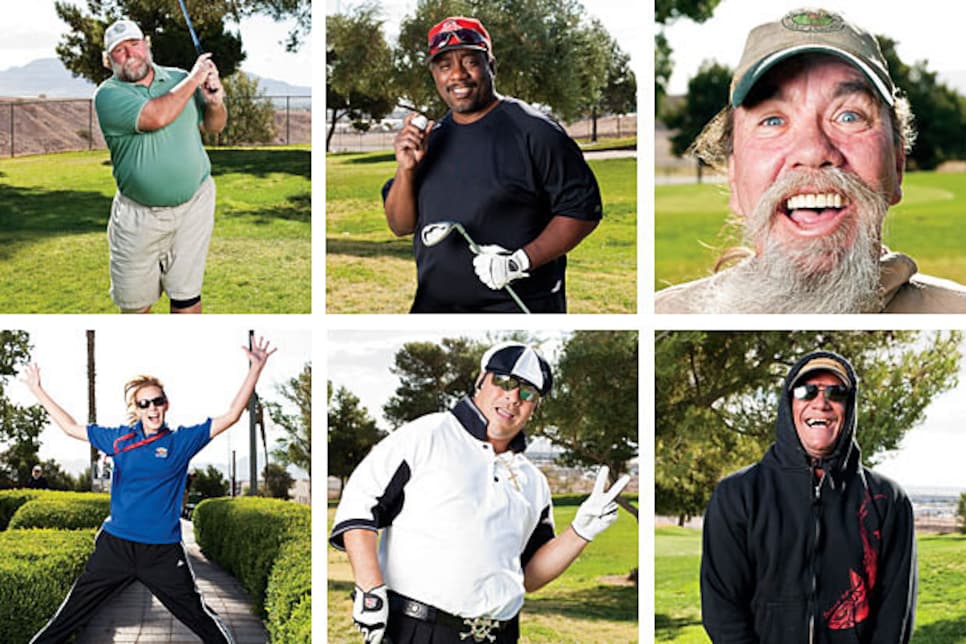 North Las Vegas Golf Course doesn't lack characters.
On the list of golf's great same-day double plays, you'll find Shinnecock-National, Pebble-Cypress and Winged Foot East-West. You won't find the double I played in Vegas--Shadow Creek-North Las Vegas Golf Course--but it was a day I'll never forget.
When Steve Wynn hired Tom Fazio to build a desert golf oasis for the highest of rollers, Wynn spent a ton of green, Fazio moved a ton of sand, and to be honest, I was sure I'd hate it. A round costs $500, for one. With lakes, waterfalls, palm trees and streams in the desert, it had to feel contrived. Rolling up in a stretch limo, I knew I was going to feel obnoxious. Yet, as the same limo dropped me off at the hotel afterward, I was savoring one of the most unusual and enjoyable golf experiences of my life.
If you have $500 to spare, and you're an avid golfer, I suggest you treat yourself. Stretch out, slow down, look around and eat lunch on the back porch. You'll hear stories about how they've turned away world leaders and world-beaters. Sorry, Bill Clinton, if you're not staying at an MGM property, no Shadow Creek for you. You might play the same day as a George Bush or the George Clooney, and you might get to use a locker next to Michael Jordan, Phil Mickelson or Tiger Woods. (Tiger has the course record: 60.) You won't regret the spend. Be sure to celebrate with a Rhondarita--the Creek's special margarita.

If you're staying at one of Vegas' MGM properties you can try to arrange a tee time by calling your concierge. (Guest tee times are limited.) Otherwise, you have to be invited to play, in which case, you're probably a very high roller.
Only a few miles from Shadow Creek is the site of my afternoon round, North Las Vegas Golf Course. Here you'll pay $9 for nine, and another $7 to go around again. At night it's $10 for nine, $18 for 18. The longest hole is 170 yards, the shortest 74. You'll find an avid men's league, kids and women all enjoying themselves. You might not see the celebrities who wander the fairways of Shadow Creek, but it used to be good enough for Willie Nelson. In fact, that guy on the first tee, in the jeans with the cellphone on his belt, looks a lot like Willie.
From Sin City's priciest to its least-expensive course in a day, there was more than one common denominator. But the most important were these: golf and good fun.