The Loop
Langer: President Trump called to apologize for voter fraud story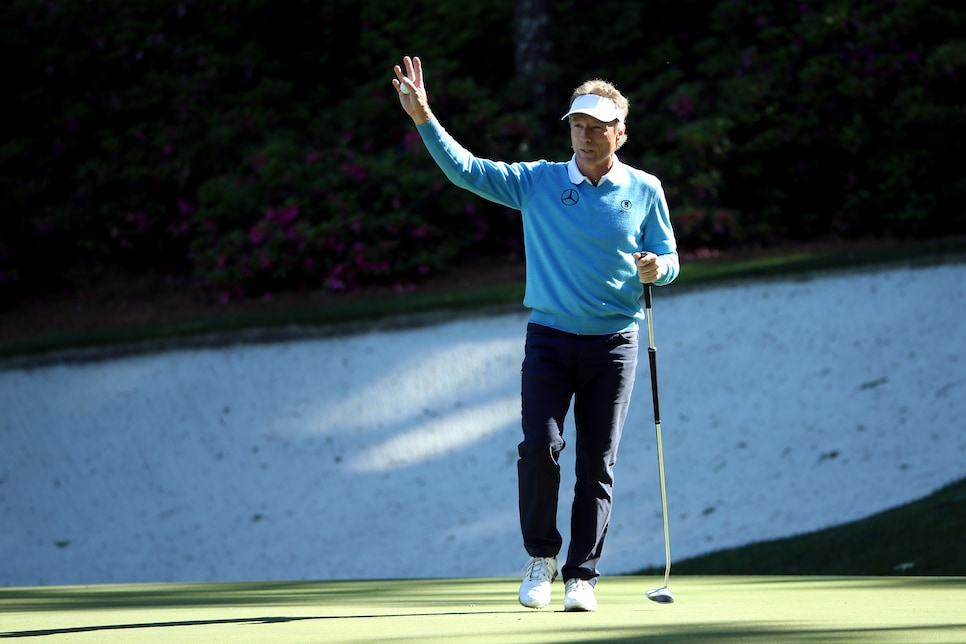 In late January the New York Times reported that President Donald Trump had relayed a story from Bernhard Langer about voting fraud in meeting with House and Senate leaders. According to witnesses at the event, Trump said Langer left his polling place in frustration after supposed illegal voters were allowed to cast their ballots. The tale raised eyebrows as Langer, hailing from Bavaria, Germany, is not a United States citizen. The narrative took another turn when Langer issued a statement, calling the matter a "mischaracterization by the media."
At Thursday's press conference for the PGA Tour Champions' Allianz Championship, the two-time Masters champ said he has since spoken with the president.
"We talked on the phone, and he was very clear...if there was anything that hurt me, he apologized," Langer said, according to Craig Dolch of TCPalm.com. "And I apologized, too, for some of the quotes that were incorrect and we're on good terms."
Langer also expressed that he never directly talked to Trump about the alleged story.
"I told a story to a friend and the friend told a story to another friend and another friend and another friend," Langer remarked. "Somewhere down the line six people later somebody knew somebody at the White House and that's how it went, OK?
"It's kind of weird because you're being talked about without being talked to. Then you read the story and it's not like it's a fact, it's like oh, I heard this from so‑and‑so and I have a source that told me this and I have a friend that told me that."
Langer has won eight of the past nine money titles on the PGA Tour Champions. His 30 titles to rank second on the tour's all-time list.