Short Game
Matt Kuchar: Deep Bunkers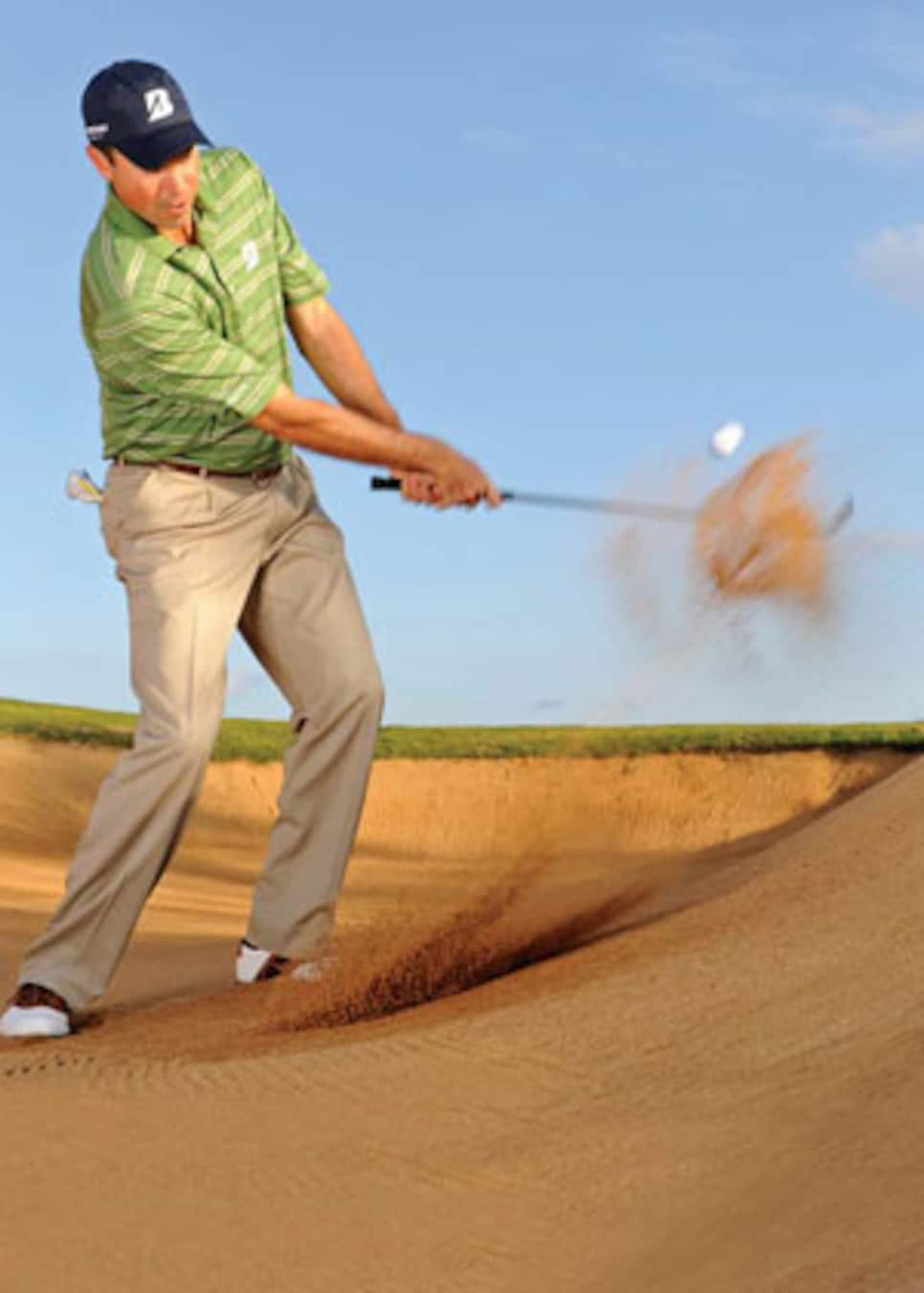 I was always taught that the first rule of bunker play is to just get the ball out. When you have a steep face in front of you, this rule applies more than ever. Here, you have to get the ball up in the air as quickly as possible.
Start by addressing the ball with a slightly open stance. Next, open the face of your sand wedge and then take your grip, not the other way around. From there, swing the club back and rotate the face open even more.
Now comes the tricky part, where you must do the opposite of what you've been taught for other shots: You have to throw away your lag. In other words, let the clubhead pass your hands before impact and scoop under the ball. I feel as if I'm flicking my right wrist at the shot. The club should still enter the sand just behind the ball, but the full unhinging of your wrists will increase your swing speed and help pop it up. It'll land softly and stop fast.
Matt Kuchar has two PGA Tour victories and ranked fourth in sand saves in 2009.